Books for June
|
author/source:
Lyvia Feraco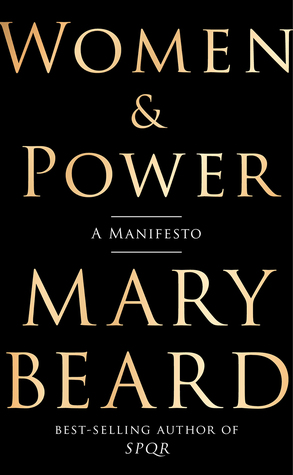 Women & Power: A Manifesto by Mary Beard*
At long last, Mary Beard addresses in one brave book the misogynists and trolls who mercilessly attack and demean women the world over, including, very often, Mary herself.
In Women & Power, she traces the origins of this misogyny to its ancient roots, examining the pitfalls of gender and the ways that history has mistreated strong women since time immemorial. As far back as Homer's Odyssey, Beard shows, women have been prohibited from leadership roles in civic life, public speech being defined as inherently male.
From Medusa to Philomela (whose tongue was cut out), from Hillary Clinton to Elizabeth Warren (who was told to sit down), Beard draws illuminating parallels between our cultural assumptions about women's relationship to power—and how powerful women provide a necessary example for all women who must resist being vacuumed into a male template.
With personal reflections on her own online experiences with sexism, Beard asks: If women aren't perceived to be within the structure of power, isn't it power itself we need to redefine? And how many more centuries should we be expected to wait?
https://bookshop.org/a/23519/9781631494758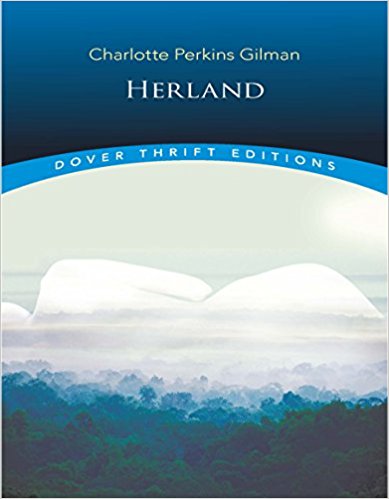 Herland by Charlotte Perkins Gilman
A prominent turn-of-the-century social critic and lecturer, Charlotte Perkins Gilman is perhaps best known for her short story "The Yellow Wallpaper," a chilling study of a woman's descent into insanity, and Women and Economics, a classic of feminist theory that analyzes the destructive effects of women's economic reliance on men.
In Herland, a vision of a feminist utopia, Gilman employs humor to engaging effect in a story about three male explorers who stumble upon an all-female society isolated somewhere in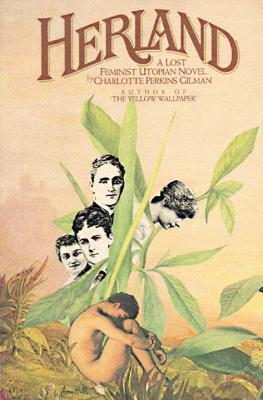 South America. Noting the advanced state of the civilization they've encountered, the visitors set out to find some males, assuming that since the country is so civilized, "there must be men."
A delightful fantasy, the story enables Gilman to articulate her then-unconventional views of male-female roles and capabilities, motherhood, individuality, privacy, the sense of community, sexuality, and many other topics.
Decades ahead of her time in evolving a humanistic, feminist perspective, Gilman has been rediscovered and warmly embraced by contemporary feminists. An articulate voice for both women and men oppressed by the social order of the day, she adeptly made her points with a wittiness often missing from polemical writings. This inexpensive edition of Herland will charm readers with the tale's mischievous, ironic outlook. - Bookshop source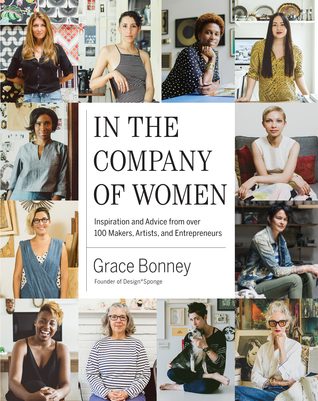 In the Company of Women: Inspiration and Advice from over 100 Makers, Artists, and Entrepreneurs by Grace Bonney*
"I want to rip out every page of this glorious book and hang them on my wall so that I can be surrounded by these incredible women all day long."
—Emma Straub, New York Times bestselling author of The Vacationers and Modern Lovers

Across the globe, women are embracing the entrepreneurial spirit and starting creative businesses. In the Company of Women profiles over 100 of these influential and creative women from all ages, races, backgrounds, and industries. Chock-full of practical, inspirational advice for those looking to forge their own paths, these interviews detail the keys to success (for example, going with your gut; maintaining meaningful and lasting relationships), highlight the importance of everyday rituals (meditating; creating a daily to-do list), and dispense advice for the next generation of women entrepreneurs and makers (stay true to what you believe in; have patience).
The book is rounded out with hundreds of lush, original photographs of the women in their workspaces.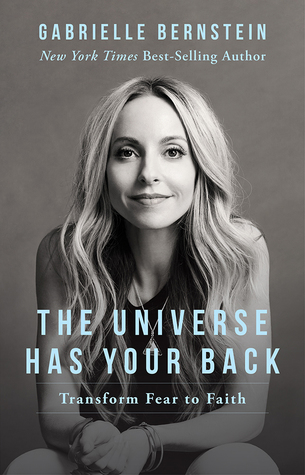 The Universe Has Your Back: Transform Fear to Faith* by Gabrielle Bernstein
In her latest book, The Universe Has Your Back, New York Times best-selling author Gabrielle Bernstein teaches readers how to transform their fear into faith in order to live a divinely guided life. Each story and lesson in the book guides readers to release the blocks to what they most long for happiness, security, and clear direction. The lessons help readers relinquish the need to control so they can relax into a sense of certainty and freedom. Readers will learn to stop chasing life and truly live.

Making the shift from fear to faith will give readers a sense of power in a world that all too often makes them feel utterly powerless. When the tragedies of the world seem overwhelming, this book will help guide them back to their true power.

Gabrielle says, My commitment to this book is to wake up as many people as possible to their connection to faith and joy. In that connection, we can be guided to our true purpose: to be love and spread love. These words can no longer be cute buzz phrases that we merely post on social media. Rather, these words must be our mission. The happiness, safety, and security we long for lies in our commitment to love.

When readers follow this path, they'll begin to feel a swell of energy move through them. They will find strength when they are down, synchronicity and support when they're lost, safety in the face of uncertainty, and joy when they are otherwise in pain. Follow the secrets revealed in this book to unleash the presence of your power and know always that The Universe Has Your Back.