Trending 4-11-2018
|
author/source:
Renée Greene
ZUCKERBURG MAKES DRAMATIC SHOWING ON THE HILL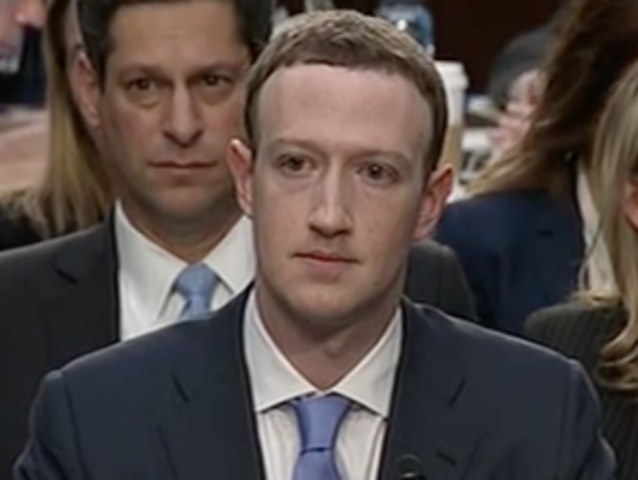 Congress got a face to face apology on Tuesday from Facebook CEO Mark Zuckerberg in his first, five-hour appearance, on Capitol Hill. Zuckerberg said, "It's clear now that we didn't do enough to prevent these tools from being used for harm as well. That goes for fake news, foreign interference in elections, and hate speech, as well as developers and data privacy".
"We didn't take a broad enough view of our responsibility and that was a big mistake," he continued. "It was a big mistake. And I'm sorry. I started Facebook. I run it and I'm responsible for what happens here."
During the five-hour hearing, he fielded questions on Facebook's data collection practices, the company's alleged monopoly power and his views on regulating internet companies. But with 44 senators asking questions, an unusually high number, and just five minutes of time allotted for each, there was limited potential for follow-up questions to and grilling of the CEO.
According to CNN, the most memorable line of the afternoon came from Sen. John Kennedy, who slammed Facebook for its complicated terms of service agreement. "Your user agreement sucks," said Kennedy, a Republican representing Louisiana. "It's not to inform your users about their rights. I'm going to suggest to you that you go back home and rewrite it."
Zuckerberg did stumble in answering a couple questions, including how Facebook staff came to the decision not to notify users of the Cambridge Analytica data issue when it first came to light in 2015. Tuesday's market seemed to show investors were pleased with Zuckerberg's performance the stock (FB) was up 4.5% at the close.
"It's extraordinary to hold a joint committee hearing. It's even more extraordinary to have a single CEO testify before nearly half the United States Senate," said Sen. John Thune, chairman of the Commerce Committee. "Then again, Facebook is extraordinary." Round two begins later this morning. Photo Courtesy of WCPO.com
COSBY'S ATTORNEY DIRECTS OPENING STATEMENT ON ACCUSER CONSTAND
Following last year's mistrial in which the jury deliberated for 52 hours before reporting to the judge that they were deadlocked, accused serial rapist Bill Cosby is back in court in Philadelphia. On Monday, the lead attorney Tom Mesereau's opening statements about were pointed at Cosby accuser Andrea Constand, as though others had not come to forward.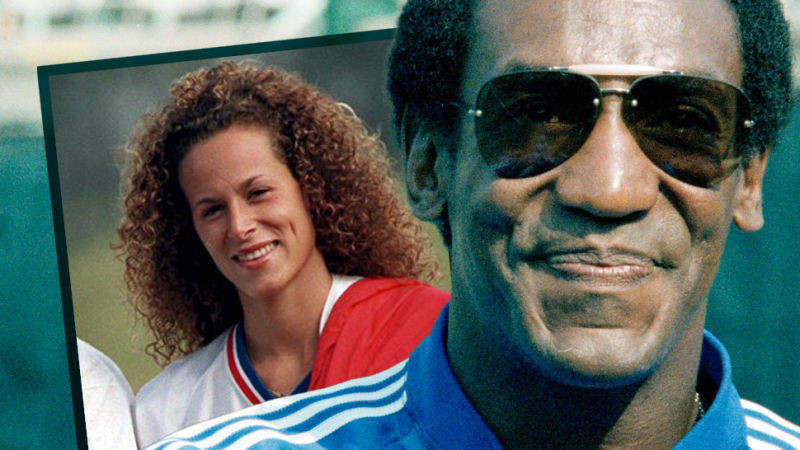 "You're going to be saying to yourself, 'What does she want from Bill Cosby?' and you already know. Money, money, and lots more money," Mesereau said, according to CNN. "She was madly in love with his fame and money." "She has a history of financial problems until she hits the jackpot with Bill Cosby," Mesereau added, referring to a previously undisclosed $3.8 million civil settlement Constand received from Cosby that was bound by a confidentiality agreement. Cosby's attorney has accused her of breaking the agreement through two vague tweets during the previous trial. But despite Cosby's attempts to silence her, she took the stand last summer. Constand, a former Temple University basketball staffer, accused the comedian of drugging and raping her in 2004.
Mesereau's new haranguing of the victim conveniently excluded the fact that Constand, now 44, came out publicly in 2015 as a lesbian to counter Cosby's assertion that he knew how to read the desires of women and therefore could not have assaulted them (despite the additional allegations that he drugged them first). In his deposition from 2005 that was made public in 2015, Cosby admitted that he had no idea Constand was gay until police informed him.
Of the more than 60 women who accused the once-beloved comic of drugging, raping, and abusing them, Constand had the only case for which the statute of limitations had not run out, which left her battling in a Pennsylvania courtroom not only for herself but on behalf of all of his accusers. The case against Cosby hinged on her standing strong against him in her testimony, as lawyers attempted to use certain facts against her, such as that she had once been friends with him through associations at Temple and that he had a habit of coming on to women, including her.
Considering that bringing Cosby, now 80, to justice requires the jury to believe Constand, Mesereau kicked off the new trial with an attack not only on her but on all survivors who speak out, repeatedly referring to her as a "con artist," reports the Los Angeles Times.
During the first trial, only Constand and one other woman who alleged that Cosby assaulted her took the stand. This time, up to five women out of the dozens who've accused him of assaults that are, in some cases, decades old, are expected to testify, according to the Times. Mesereau continued his opening remarks insisting that Constand was in it for the money, Mesereau flew in the face of the brave sexual assault survivors who've added their voices to #MeToo and implied that the "current climate in America" would make it impossible for his client to receive a fair trial.
"The only principle was money," Mesereau chanted, implying that Constand had no moral reason for coming forward about the assault. "Money, money, money," he continued. Despite the wall of accusations against his client, Mesereau also teased the jury with testimony they'll hear from Constand's occasional roommate during her time on the road with the Temple basketball team that will paint her as a scheming madwoman with the ability and desire to manipulate and harm powerful men.
Mesereau, spoke of witness Marguerite Jackson's expected testimony that claims Constand conspired to take down a powerful man for his money well before Cosby had allegedly drugged and raped her. According to what the attorney told the jury, when Jackson asked Constand if she'd actually been assaulted or if it was just her plan to say that she was, Constand allegedly told her, "No, but I can say I was and set up a celebrity and get a lot of money for my education and my business."
The jury was directed by the judge, Steven O'Neill, not to take Mesereau's opening statements as evidence.
I'LL TAKE YOU THERE, R.I.P. YVONNE STAPLES
Yvonne Staples, family member of 70's super gospel hit makers the Staple Singers, has died. Staples died at her home in Chicago on Tuesday. She reportedly had colon cancer.
Staples performed with her sisters Mavis and Cleotha and their father, Pops, on hits such as ''Respect Yourself'' and ''I'll Take You There,'' their first No. 1 hit. The family was also active in the civil rights movement and performed at the request of the Rev. Martin Luther King Jr., the Chicago Sun-Times reported.
Being a part of the group wasn't Yvonne Staples first choice. But when her brother Pervice entered the armed services, she stepped in according to Bill Carpenter, author of ''Uncloudy Day: The Gospel Music Encyclopedia.'' Miss Staples was inducted into the Rock and Roll Hall of Fame with her family in 1999. The group also received a lifetime achievement award from the Grammys in 2005. Still, she wasn't interested in the limelight, Carpenter said.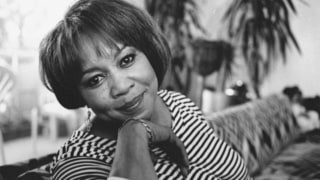 ''She didn't want to talk about her own singing,'' Carpenter said. ''She said 'Mavis is the star. Mavis is the voice.' She never cared about attention for herself.'' Yvonne Staples was Mavis Staples's road manager until recent years, Carpenter said.
The family's music career had its roots with Pops Staples, a manual laborer who strummed a $10 guitar while teaching his children gospel songs to keep them entertained in the evenings.They sang in church one Sunday morning in 1948, and three encores and a heavy church offering basket convinced Pops that music was in the family's future. The Staple Singers was born.
The family became active in civil rights after hearing King deliver a sermon while they were on tour in Montgomery, Ala., in 1962. They went on to perform at events at King's request. It was during this period that the family began recording protest songs, such as ''Freedom Highway,'' as well as gospel.
"Yvonne got me," Mavis Staples said, according to the book, "I'll Take You there: Mavis Staples, the Staple Singers, and the Music That Shaped the Civil Rights Era. "Yvonne said, 'Mavis, your daddy would want you to keep singing. You've got to get up. You're daddy's legacy.' … And that's when she started with the other words: 'Damn it, Mavis,' and worse. It woke me up."
"Yvonne was always the quietest one," family friend and country singer Marty Stuart said in an interview. "But she was the eagle eye that saw every move somebody would make before they made it.'' Photo Courtesy of Rolling Stone
TOP STATES FOR GENDER PAY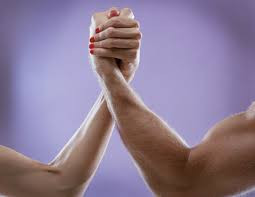 Tuesday again marks Equal Pay Day – which typically falls in early April and represents how far into the new year a woman would have to work to bring in the same salary a man did during the previous calendar year. According to US News and World Reports, the American Association of University Women estimates women make 80 cents on the dollar compared with what men bring in, with more considerable disparities between whites and black and Latina women. The Pew Research Center, meanwhile, estimates women made 82 percent of what men made last year.
Studies across the board suggest gender equality has made strides in recent years – but many still point to the fact that women typically bring home a smaller paycheck than men during each pay period, which compounds their difference in earnings over time. Here are the top 5 –
New York

California

Florida

Vermont

Colorado
Find out where your state falls Top States for Gender Pay Equality Photo Courtesy Time Magazine