Trending 4-3-2018
|
author/source:
Renée Greene
OKLAHOMA AND KENTUCKY TEACHERS PROTESTS CLOSE SCHOOLS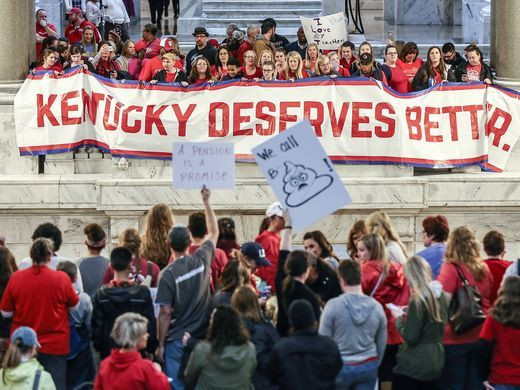 Thousands of teachers and students took over the Oklahoma and Kentucky state capitals demanding an increase in their wages and school funding. Kentucky schools were closed and most in Oklahoma were due to a large number of teachers protesting. Teachers across the country have had enough. Consistently raising money for school supplies and often paying out of pockets that are not that full due to low pay in both states could not take it anymore.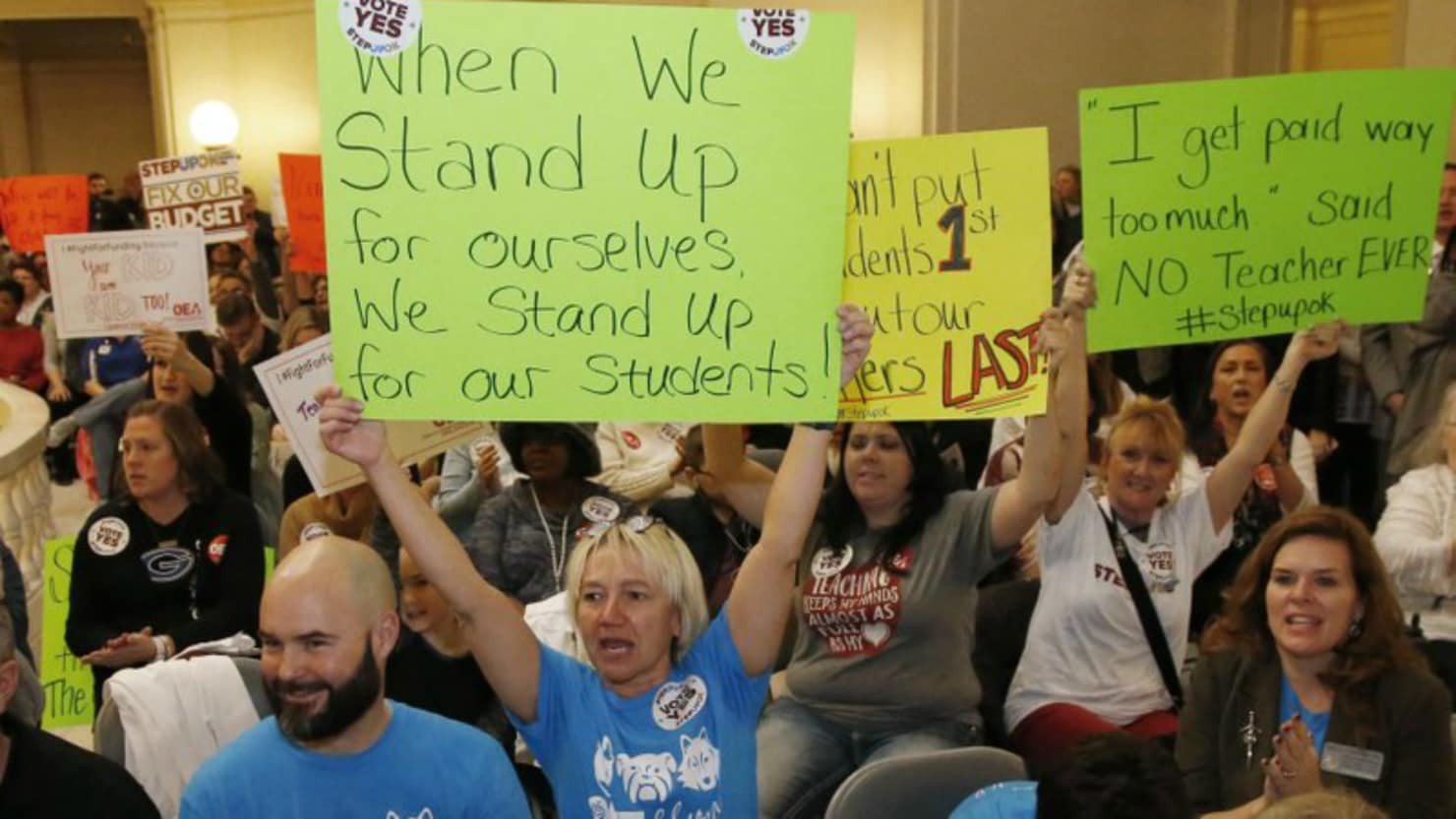 While many said the recent approval of a raise for teachers was a step in the right direction, several educators at the Oklahoma rally said more overall funding for their schools was their top priority.
Jason Simeroth, the superintendent of schools in Yukon, Oklahoma, told MSNBC that in his district alone it would cost $1 million to replace all of the outdated math textbooks. "I think one of the things when people see this, they say, 'The teachers got a raise.' They did. It's the first one in a long time, but they're not just here for that," Simeroth said. "They're here for resources, here for desks. ... We haven't had an operational increase since I've been doing this, and I've been doing this 27, 28 years."
"It is a heartfelt thing. It's not just something to do, a way to get attention," he said. "This is the heart of education ... This is what it's all about. It's about people pulling together for the betterment of our kids, which is going to help Oklahoma in the long run."
Oklahoma teachers, among the lowest paid in the nation, according to the National Education Association, have followed the tactic of teachers in West Virginia. The recent West Virginia's nine-day strike got teachers there a 5 percent raise for teachers. Arizona teachers appear to be heading in the same direction as teachers across the country just aren't going to take low wages and unfunded classrooms anymore. Kentucky Teachers Photo Courtesy of Courier-Journal/Oklahoma Teachers Photo Courtesy of The-Daily-Beast
NO, THEY DIDN'T! VIEWERS, BEWARE OF SINCLAIR
If website Deadspin had not posted this video over the weekend, viewed more than 7 million times as of Monday evening, would anyone have noticed dozens of local television news anchors across the country making the exact same speech to millions of viewers?
Media giant Sinclair Broadcast Group reports made the same exact speech to their millions of viewers — warning about "false news" and journalists "who use their platforms to push their own personal bias." But that is what this unified message to millions across the country did. A message that aligns with that of President Trump continuous attach messages on the media. About this move by Sinclair, he tweeted.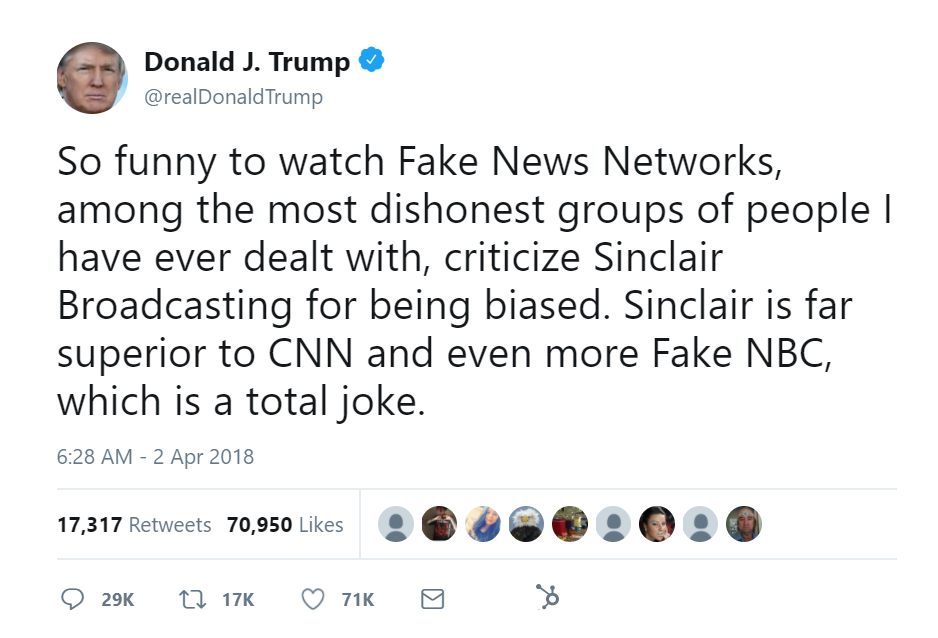 Already the largest owner of local television stations in the country, Sinclair is proposing a $3.9 billion purchase of Tribune Media's 42 stations according to the Boston Globe. Here in New England, that would mean the broadcaster, which already owns stations in Rhode Island and Maine, would have a presence in Connecticut — subjecting even more of the region's viewers to the dubious "must-run" segments Sinclair regularly foists on its affiliates. Even if this merger is blocked by the Justice Department antitrust officials, viewers beware.
GLORIA ALLRED TAKES UP FERTILITY CASES OF THREE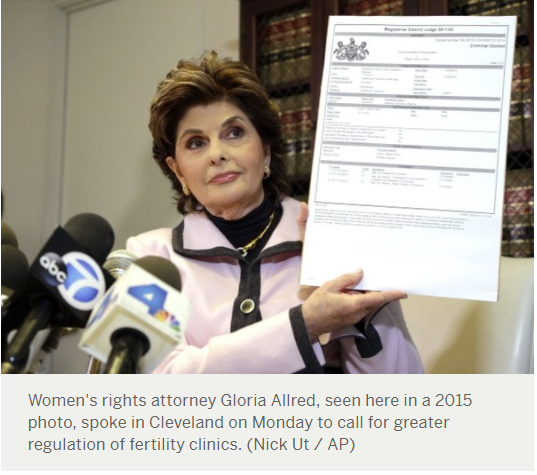 Women's rights attorney Gloria Allred has agreed to represent three women who lost eggs when an Ohio fertility clinic storage tank malfunctioned. ABC News reports Allred said at a news conference in Cleveland on Monday that her clients are cancer survivors who delayed chemotherapy to undergo fertility treatments at the clinic run by University Hospitals. She says mistreatment of women is wrong anytime, but especially in such an intimate and personal part of life. The clinic said last week that an alarm system was turned off on a storage tank that malfunctioned in early March and ruined more than 4,000 eggs and embryos.
Several lawsuits have been filed against University Hospitals. Photo Courtesy of Cleveland. Com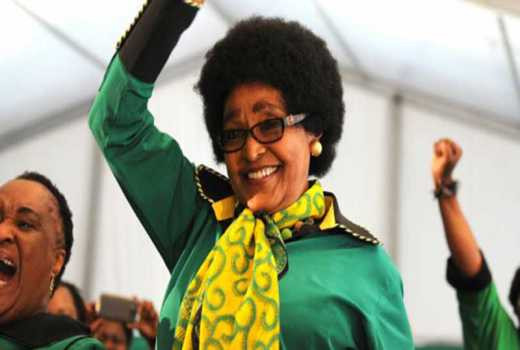 MOTHER OF OUR NATION, WINNIE MANDELA
Winnie Madikizela-Mandela, the former wife of Nelson Mandela and for decades one of South Africa's most prominent and polarizing figures, died April 2 at a hospital in Johannesburg. She was 81.
According to the Washington Post, her family confirmed the death in a statement and said she had been hospitalized for an illness earlier this year.
At the time of her death, Mrs. Madikizela-Mandela was still called "the Mother of the Nation." Mandela epitomized the so-called "new" South Africa far more than her idealized former husband. Her bravery under the brutal apartheid regime won her lasting respect and adulation; allegations that she was the kingpin of a deadly vigilante group during the 1980s earned her fear and mistrust. Mandela played both sides political insider as well as the role of vigilante outsider.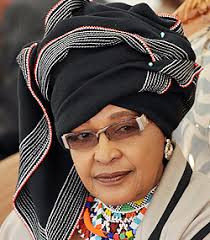 She at times harshly criticized the African National Congress — the political party that she also called her "family" — most recently condemning it for the continued economic disparity that has left millions of black South Africans in poverty. Yet since the end of apartheid in 1994, she served many roles in the South African government, from a member of Parliament to the head of the ANC's Women's League.
Undaunted by fraud convictions, insubordination, and allegations of crimes, from corruption to murder, all seemed, at different points, to spell her downfall. Yet Mrs. Madikizela-Mandela always rebounded. Photo Courtesy of Standard Media