Trending 5-2-2018
|
author/source:
Renée Greene
ALEXA IS HEADING TO THE SEAPORT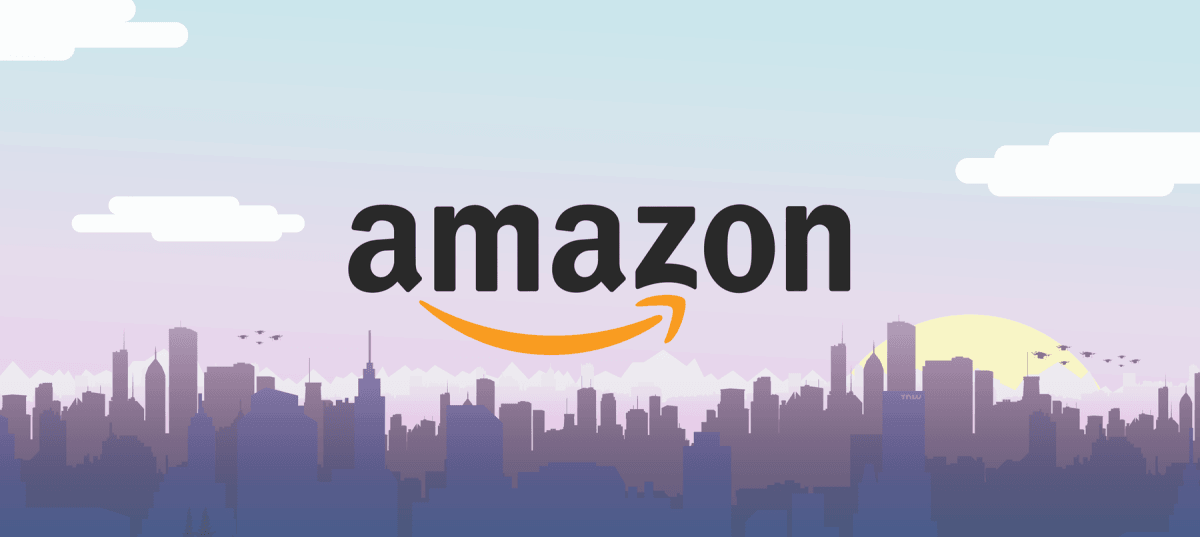 Amazon confirmed Tuesday that it plans to hire 2,000 employees at a new facility in Seaport Square that will focus largely on developing it's Alexa voice-activated technology, further cementing Boston's place as a tech hub for the retail behemoth, and as a center for the burgeoning speech-recognition and machine-learning industries.
As part of the deal, the Baker administration has agreed to contribute $20 million toward transportation needs in the Seaport, such as for street work, bike lanes, and a new headhouse for the MBTA's Silver Line — things that the builder of Seaport Square, WS Development, had previously agreed to pay for — state officials said Tuesday. That's on top of $5 million in property tax breaks from the City of Boston. The savings are likely to be passed on to Amazon in the form of lower rent, people familiar with the deal said.
Both subsidies are contingent on Amazon's adding 2,000 new jobs there.
The huge expansion — with an option for the company to lease the second building to house 2,000 more employees, if it decides to keep expanding in the neighborhood — is the latest, and largest, in a wave of growth by major technology companies that are pouring into Boston. Homegrown Wayfair and Akamai as well as the Silicon Valley giants Google and Facebook are expanding — or are planning to expand — their offices here.
But none has grown as fast as Amazon. The Seattle company opened a small office in Kendall Square in 2011 and today employs about 1,200 technology workers in Cambridge, the Back Bay, and at a new office in Fort Point. Its website advertises nearly 500 open jobs in Boston and Cambridge, many paying $150,000 a year or more, according to estimates posted on the job-search website Glassdoor.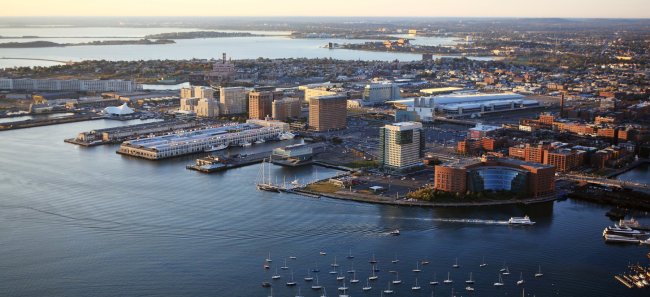 And when a new 17-story Seaport building — leased entirely to Amazon, aside from the ground-floor retail space — opens in 2021, the ranks of Amazonians in the city will be poised to double again. "Amazon is excited to create 2,000 more jobs in Greater Boston," said vice president Rohit Prasad, Amazon's Boston-based head scientist for Alexa. "In just a few years, we've grown from a handful of software developers and scientists to a team of more than 1,200, inventing new capabilities and products on behalf of millions of customers around the world."
The company's fast growth in Boston and Cambridge is driven in part by its voracious overall expansion — this week, Amazon also announced it will create 3,000 new jobs in Vancouver — as well as by Boston's talented workforce. But it's also a function of what Amazon does here: designing the Alexa technology behind its popular Echo smart speakers. Many of the jobs being advertised locally involve working on speech software, including positions for data experts fluent in at least one of eight languages. It also has large teams working on artificial intelligence, cloud computing, and robotics.
Tuesday's news highlights the degree to which Boston's technology strengths align with the interests of the tech giant, said Soumen Ganguly, director at the consulting firm Altman Vilandrie & Co. Boston has long been a hot spot for voice technology, spawning industry stalwarts such as Nuance Communications. It's also home to an Apple Inc. lab that's working on Alexa's rival, Siri. The region has a strong robotics business presence, with companies including iRobot. And Greater Boston's health care dominance fits with Amazon's growth plans. "It's one of the few spots where you can find a large enough concentration of software skills, as well as some great academic institutions," Ganguly said. Tim Logan BOSTON GLOBE, MAY 01, 2018
SLAVERY, ACCORDING TO KANYE, WAS A CHOICE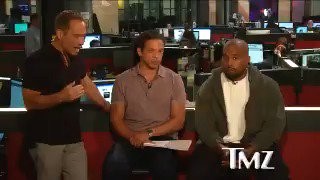 Kanye West is under fire for comments he made about slavery during a sit-down with TMZ on Tuesday. During the interview, the 40-year-old rapper touched on his love for President Trump, his recent tweets, and at one point said slavery "sounds like a choice."
"When you hear about slavery for 400 years. For 400 years?! That sounds like a choice. Like, you were there for 400 years and it's all of you all? You know, it's like we're mentally in prison. I like the word prison 'cause slavery goes too -- too direct to the idea of blacks," he said in the interview. "So prison is something that unites us as one race, blacks and whites being one race. We're the human race."
After the interview, West stood up in the TMZ newsroom and asked staffers if they thought he was "thinking free." TMZ reporter Van Lathan shot back and called West's comments the "absence of thought."
Kanye West stirs up the TMZ newsroom over TRUMP, SLAVERY and FREE THOUGHT. There's A LOT more that went down ... and the fireworks are exploding on "I think what you're doing right now is actually the absence of thought. And the reason why I feel like that is because, Kanye, you're entitled to your opinion. You're entitled to believe whatever you want. But there is fact, and real-world, real-life consequence behind everything that you just said," Lathan said.
He continued, "And while you are making music and being an artist and living the life that you've earned by being a genius, the rest of us in society have to deal with these threats to our lives. We have to deal with the marginalization that has come from the 400 years of slavery that you said, for our people, was a choice." Lathan said he was "disappointed," "appalled," and "unbelievably hurt" that West had "morphed into something, to me, that's not real."
In a series of 16 tweets, West attempted to clarify his comments by saying "we need an open discussion and ideas on unsettled pain." He insisted his comments were "free thought" and "just an idea." By JUSTIN CARISSIMO CBS NEWS, May 2, 2018, 12:56 AM
MOSQUITOES, TICKS, AND FLEAS, OH MY!
The number of people getting diseases transmitted by mosquito, tick and flea bites has more than tripled in the United States in recent years, federal health officials reported on Tuesday. Since 2004, at least nine such diseases have been discovered or newly introduced here. The Centers for Disease Control and Prevention did not suggest that Americans drop plans for softball games or hammock snoozes. But officials emphasized that it's increasingly important for everyone — especially children — to be protected from outdoor pests with bug repellent.


New tickborne diseases like Heartland virus are showing up in the continental United States, even as cases of Lyme disease and other established infections are growing. On island territories like Puerto Rico, the threat is mosquitoes carrying viruses like dengue and Zika. Warmer weather is an important cause of the surge, according to the lead author of a report published in the C.D.C.'s Morbidity and Mortality Weekly Report.
But the author, Dr. Lyle R. Petersen, the agency's director of vector-borne diseases, declined to link the increase to the politically fraught issue of climate change, and the report does not mention climate change or global warming. Many other factors are at work, he emphasized, including increased jet travel and a lack of vaccines. "The numbers on some of these diseases have gone to astronomical levels," Dr. Petersen added.

C.D.C. officials called for more support for state and local health departments. Local agencies "are our first line of defense," said Dr. Robert Redfield, the new director at the agency, which is facing its own deep budget cuts. "We must enhance our investment in their ability to fight these diseases."
Although state and local health departments get brief infusions of cash during health scares like the Zika epidemic in 2016, they are chronically underfunded. A recent survey of mosquito control agencies found that 84 percent needed help with such basics as surveillance and testing for resistance to pesticides, Dr. Petersen said. Between 2004 and 2016, about 643,000 cases of 16 insect-borne illnesses were reported to the C.D.C. — 27,000 a year in 2004, rising to 96,000 by 2016.
By Donald G. McNeil Jr., New York Times,

R. KELLY FACES A #METOO RECKONING AS TIME'S UP BACKS A PROTEST
By Joe Coscarelli
For more than two decades R. Kelly, the multiplatinum R&B idol repeatedly accused of sexual misconduct, has outrun his reputation. In the age of #MeToo, it may finally be catching up to him.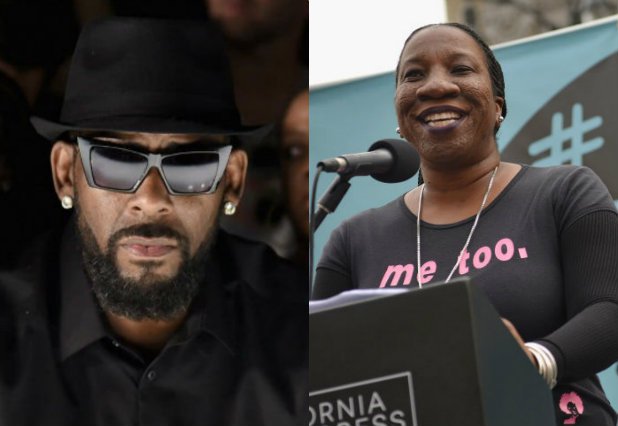 Since the first major newspaper investigation into allegations of abuse by the singer in 2000, Mr. Kelly has consistently denied that he has been violent and sexually coercive with women and young teenagers even as he has settled lawsuits, dating to the mid-1990s, with accusers. In 2008 he was acquitted of child pornography charges despite videotape evidence that prosecutors contended, showed him urinating on and having sex with a 13-year-old girl.
Before, during and after, he sold out concerts, gave defiant interviews and, with the support of a major label, put out smash albums featuring hit singles like "Bump N' Grind," "I Believe I Can Fly" and "I'm a Flirt." Seemingly Teflon to a scandal, R. Kelly has skirted most consequences — legal, financial, social — relying on a sturdy back catalog, a steady team of employees and a legendarily loyal fan base.
But in recent months, following a women-led movement against abusers that has halted the careers of Harvey Weinstein, Matt Lauer, Russell Simmons and many other powerful men, cracks in the R. Kelly veneer are beginning to show. Since the start of the grass-roots social media and on-the-ground protest campaign called #MuteRKelly last summer, 10 of his concerts have been canceled, including one scheduled for Saturday in his native Chicago. A lawyer, a publicist and an assistant all parted ways with the singer recently. And on Monday the Time's Up organization, which aims to combat sexual misconduct and support its victims, threw its considerable celebrity weight behind the #MuteRKelly hashtag, releasing an open letter calling on corporations tied to Mr. Kelly to cut him off.
In a statement from and addressed to women of color, Time's Up wrote: "The scars of history make certain that we are not interested in persecuting anyone without just cause. With that said, we demand appropriate investigations and inquiries into the allegations of R. Kelly's abuse made by women of color and their families for over two decades now."
Among those who have expressed public support for the campaign are the director Ava DuVernay, the Chicago-born writer and actor Lena Waithe, the singer John Legend and Tarana Burke, the woman who created #MeToo.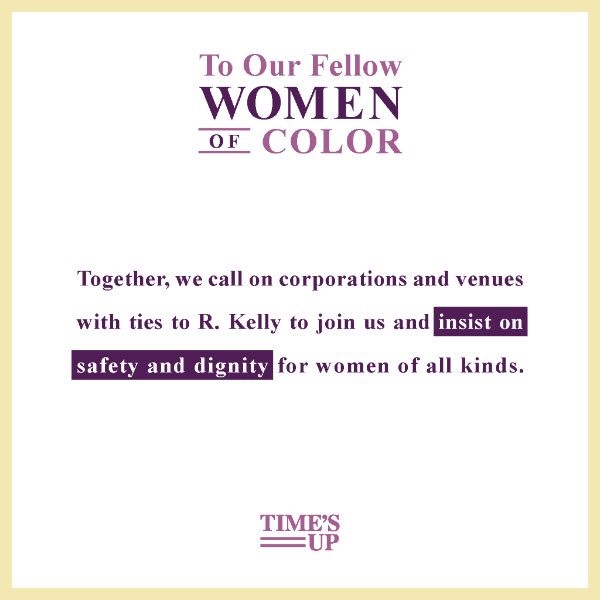 HARASSMENT SURVEY SPARKS CHANGE AT NIKE
Tammy Tierney, Bizwomen Editor
The departure of three high-ranking women at Nike concerned colleagues so much that they circulated a survey seeking information about sexual harassment and gender discrimination within the company, the New York Times reports.
Patty Ross, a vice president of workplace design and connectivity who founded a women's mentoring network at Nike, Kerry Hoyt-Pack, who helped launch Nike's women's brand, and Nikki Neuburger, a vice president in global brand marketing and driving force behind the Nike+ app all left the company since last spring, per NYT.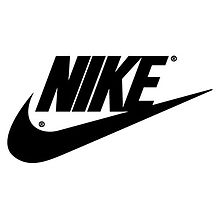 Since findings from the survey spurred by their departures were given to CEO Mark Parker in early March, Trevor Edwards, president of the Nike brand, who was considered likely to succeed Parker, has resigned and will leave the company in August.
Jayme Martin, Edwards's lieutenant, who oversaw much of Nike's global business, has already left, as well as Vikrant Singh, a senior brand director for the Nike basketball brand in North America; Daniel Tawiah, vice president of global brand digital marketing innovation; and Antoine Andrews, vice president of diversity and inclusion, according to The Washington Post.
The NYT's wide-ranging look inside the company's culture was based on interviews with more than 50 current and former employees and illustrates, "how disaffection among women festered and left them feeling ignored, harassed and stymied in their careers." Many of the people interviewed described a work environment that was demeaning to women, per NYT, including a woman who said her boss threw his car keys at her and called her a "stupid bitch." She reported the incident to human resources. He continued to be her supervisor.
Nike's leadership launched an investigation and is re-evaluating how the company responds to workplace complaints, Bizwomen's sister publication, the Portland Business Journal reports. The investigation was announced in March to employees through an internal memo directly from CEO Parker, who said then that the behaviors described in complaints "disgust and sadden" him and that he would aim to "accelerate change" in order to address them, per PBJ. Parker's memo also introduced a new hotline phone number and email where employees could share additional concerns.
On Friday, Nike confirmed that Kellie Leonard has been named its first-ever chief diversity and inclusion officer, the PBJ reported. Leonard will report directly to Nike's HR chief, Monique Matheson. In addition, PBJ reports that Amy Montagne has been named vice president and general manager of global categories. Montagne fills the role vacated by Jayme Martin. Matheson said in an internal memo to staff earlier this month that Nike would look to promote more women and other minority employees to senior management roles at the company, per PBJ.
Over the last five years, 24 Nike employees or former employees filed formal complaints of unfair treatment with the Oregon Bureau of Labor and Industries, Oregon Live reports. In the same period, the bureau has received one complaint against both Adidas and Under Armour, Nike's rivals, which have considerably smaller workforces there.
With a market value of about $112 billion and annual revenues of around $36 billion, Nike is a global giant in the athletic market, where its dominance went largely unchallenged for several decades, according to the NYT. The latest issues come at a time the company is facing significant business hurdles. Adidas, one of its biggest competitors, has gained ground in key markets, per NYT, and Nike is struggling to get traction in women's categories, the fastest-growing segment of the market.
HOW SHE HELPS GOOGLE CONNECT WITH SMALL BUSINESSES
Betsey Guzior, Bizwomen engagement editor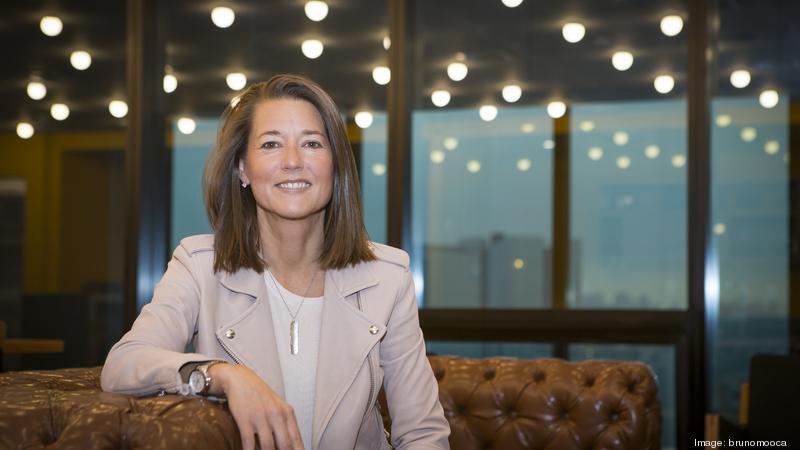 How does a giant company like Google help the mall businesses that dot Main Streets across the country? Much like a local newspaper, through advertising that gets seen locally. It's Mary Ellen Coe's job at Google to connect with small companies with the kind of services that their owners can use. Google's Vice President of Global Marketing Solutions says it's a personal passion of hers to help small business. She spoke to Bizwomen ahead of Small Business Week, April 29, through May 5. There are 29 million businesses with fewer than 500 employees in the U.S., according to the Small Business Administration, and they represent 48 percent of the private workforce.
Growing up in Michigan, Coe was the daughter of a small business owner who ran a plumbing and heating business. "My mother did the bookkeeping," Coe said, adding that her grandparents owned a general store. And after a career that included stints at Leo Burnett and McKinsey, Coe went to Google in 2012 as vice president of sales and go-to-market operations. Last year she moved to oversee the small advertiser business that serves millions of customers and agencies and the channel partners for Google's AdWords.
Google works with small businesses to get them noticed locally. The company can help with promoted posts or use of one of its digital tools such as Google My Business, which lets entrepreneurs create a website, promote sales and update business information easily. Coe said that only 51 percent of businesses have a website. "It makes it really challenging," she said. A Deloitte study for Google showed that only 12 percent of business with less than 10 employees took advantage of digital tools.