Destigmatizing Facial Disfigurement - A shame free guide for parents, caretakers and anyone looking to understand face equality
|
author/source:
Shared by Phyllida Swift, CEO of Face Equality International comments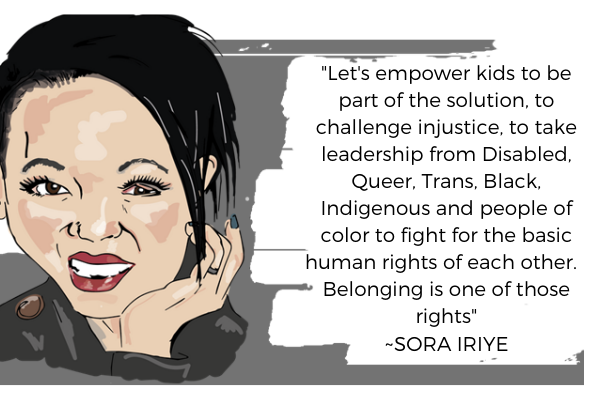 Face Equality International released the first shame-free guide for parents on how to talk facial disfigurement for the 3rd annual Face Equality Week, which was May 17-24, this year.
"Mummy, what's wrong with that man/woman?" is a phrase many will recognize and is an all-too-common experience faced by people with a facial disfigurement.

So, working with ambassadors including Adam Pearson and Jono Lancaster, Face Equality International has created an illustrated guide to help parents normalize facial differences

for children, and equip them with the dialogue to deal with potentially awkward situations.

The launch comes as 35 worldwide NGOs unite as part of an annual campaign to amplify the movement for face equality.

Support the campaign by downloading the guide via Face Equality International's website or sharing it on social media via:

http://devarea.live/FEI/wp-content/uploads/2021/05/

Destigmatising-Facial-Disfigurement-FINAL-.pdf
Monday 17 May: Today, Face Equality International (FEI) and ambassadors including Adam Pearson, Jono Lancaster, and Carly Findlay mark the third annual InternaFonal Face Equality Week, by releasing the first ever guide for parents on the facial difference.
InternaFonal Face Equality Week is an annual global campaign aiming to highlight the contemporary issues facing people with facial differences. The guide contains simple to absorb Fps and illustrations detailing how to discuss facial disfigurement with children, how to react if your child points at a person with facial difference out in the street, and the best ways generally to normalize an underexposed area of diversity for little ones.
Jono Lancaster, Co-Founder of the Love Me Love My Face FoundaFon, said; "This guide is to tackle moments like when a child is helping mom do the big shop in the supermarket asks "Mom, what's wrong with that mistakes face? Then the mom goes, shut up, drags the child away and they both scuttle off in the other direction whilst trying to avoid me for the rest of the time. All I really expect is for you to be open-minded and to be greeted with a genuine smile."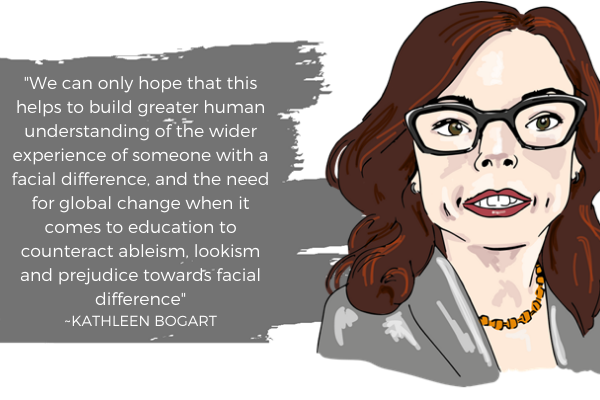 Award-winning disability rights campaigner, actor, presenter, and speaker Adam Pearson, comments; "How can we normalize anything unless we are prepared to learn about it? Children noticing and asking questions about my face is perfectly natural. Parents telling them this is rude isn't it. That's my decision to make. I have a disfigurement...let's talk about that!"
Research* by Changing Faces, the UK's leading charity for anyone with a scar, mark, or condition that makes them look different, shows that almost a quarter (23%) say they feel self-conscious or embarrassed going out in public as a result of their visible difference. Everyday activities can be a challenge with over a third (38%) feeling uncomfortable at school, (35%) at work, and on (34%) public transport.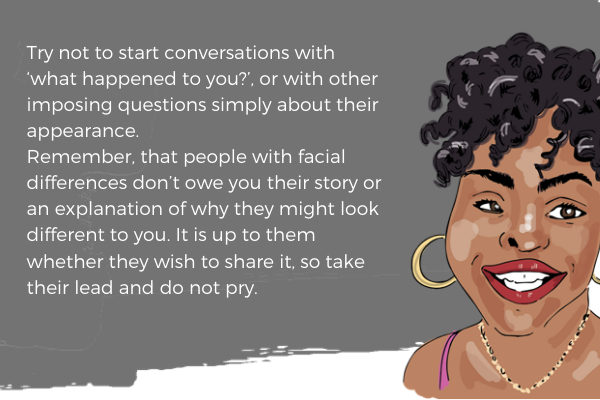 After over a year of mask-wearing and social restriction, arguably the issue of facial disfigurement is less exposed than ever and anxiety about having to return to public situations is increasing. At a time when parents globally are also thinking more about how to ensure their children are open to a greater level of diversity and grow up in a kinder, fairer world, the guide could not have come at a better moment.
In fact, research shows children as young as four years can have negative attitudes towards others because of how they look (Parnell, Williamson, Lewis & Slater, 2021). Unsurprising perhaps, given that in today's advertising, tv, film, or even in retail and packaging there are very few neutral or positive examples of people with facial differences. However, there are many negative examples; see this open letter from FEI to Amazon TV following a casting call for their Lord of the Rings series.
FEI's remit is to advocate for people with facial disfigurements alongside their partners. So, identifying that parents, in particular, might struggle for what to do if their child asked (usually very loud, embarrassing) questions - and that children are the perfect place to start when it comes to changing perception of an issue, they took advice from members and experts to create this visual guide.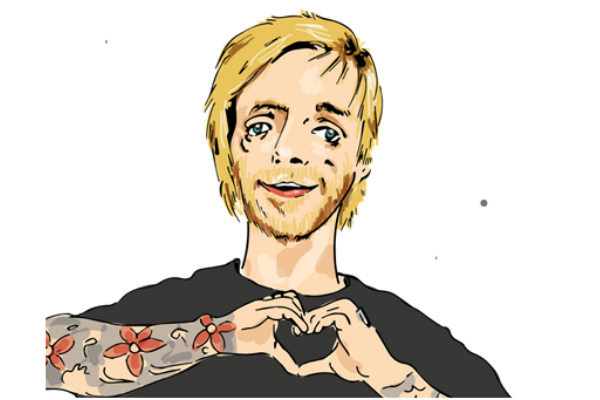 Phyllida Swie, CEO of Face Equality InternaFonal comments; "Many of the negative experiences faced by someone with a facial disfigurement are a result of unwilling, well-intentioned awkwardness around saying or doing the wrong thing. But a drastic drive for greater education across key sectors and communities can all help us to make face equality a reality. That's why we've created this guide for parents, recognizing the power that they can have in shaping young minds to respect and understand differences. Education starts at home, and we want to guide and encourage shame-free, open conversations from an early age."
Although the guide is aimed at people who don't have personal experience of disfigurement, it can be equally helpful for people who do. You can find plenty of other tools and guidance materials for helping us to make face equality a reality on the Face Equality InternaFonal website. https://faceequalityinternational.org
To support the campaign, download the guide HERE.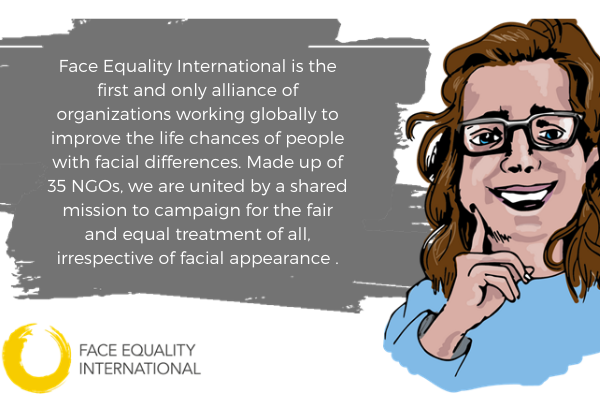 To find out more about FEI and the guide itself, please visit www.faceequalityinternational.org. The International Face Equality Week campaign will include a variety of activities in addition to the launch of the guide, in order to amplify the voices of the facial difference community by providing a moment in the year to highlight their lived experiences and to engage with wider society. AcFviFes will include an online resource-hub, selfie campaign, and dedicated Instagram and Facebook filter as a direct challenge to the look-perfect culture associated with the concept of a selfie.
FEI will also run a series of educational sessions on Facebook Live throughout the week featuring key voices from the community offering life lessons and practical guidance on issues including representation in books and film, teaching face equality in the classroom, and how to share your story to bring about change.
-ENDS-
Notes to editors
*Research conducted by ComRes for the 2019 Changing Faces "My Visible Difference" report. The full report is available to download here:
InternaFonal Face Equality Week runs from 17-24 May 2021 and is currently in its third year, having started in the UK in 2017.

For more information, visit Face Equality International's

website

.
For any media inquiries or interview requests during InternaFonal Face Equality Week please contact:

[email protected]
About Face Equality International
The mission of Face Equality International (FEI) is to mobilize the many groups and organizations, big and small, national and international, which support and represent people with facial differences and disfigurements and thereby to create the critical mass and solidarity needed to gain global aUenFon for the campaign for face equality. The alliance acts as a powerful, collective voice for those affected by facial difference.
Face Equality InternaFonal was created by Dr. James Partridge OBE, founder of Changing Faces UK, with the support of nine founding members. The alliance was launched in November 2018 and now has thirty worldwide members.
Most member NGOs are condition-specific (ie: for people with clefts, burns, craniofacial conditions, psoriasis, and other conditions) and their members have very different medical and surgical needs and treatments. But their members also face very similar psychological, cultural, and social barriers to living fulfilling lives.
Face Equality International advocates for people who have any condition which can affect their faces – such as those which affect faces only like cleft lips and palates or facial paralysis and those that affect faces and bodies like scars, vitiligo, and alopecia.
FEI UK members include
Birthmark Support Group

Changing Faces UK

Clee Lip and Palate AssociaFon

Future Faces

Katie Piper Foundation

MicroFa UK

Project Harar
FEI has member organizations in the following countries:
Australia

Belgium

Canada

Czech Republic

France

Italy

Nepal

Nicaragua

South Africa

South Korea

Switzerland

Taiwan

Turkey

The Netherlands

USA

UK