Girls are Powerful
|
author/source:
Shawntan Howell
Daughter inspires mom to create products and programs serving girls
Flashes of inspiration strike at pivotal moments. That's what happened in 2013 for Shawntan Howell when her 10-year-old daughter Jalyn told her that classmates were commenting on her hair and height. Then one day Jalyn came home and said she wanted to straighten her hair so it would look like the other girls at school.
Jalyn's request hit Shawntan like a lightning bolt. "I thought back to my school days in Chicago," says Shawntan. "When I was in elementary school, I was the tallest in my class, and some of my classmates calling me hurtful names. It actually had an impact on how I viewed myself, and I carried those beliefs with me into adulthood."
When Jalyn started to hear similar comments from her classmates, "I knew that I didn't want her to go down that same path. I told her, 'You are beautiful, smart, and confident, and I need you to own that power. You have power within you that nobody can take away from you.'"
Around that same time, Shawntan was wearing T-shirts imprinted with inspirational messages. "I recalled how my T-shirts sparked conversations with people that made me feel good," she says.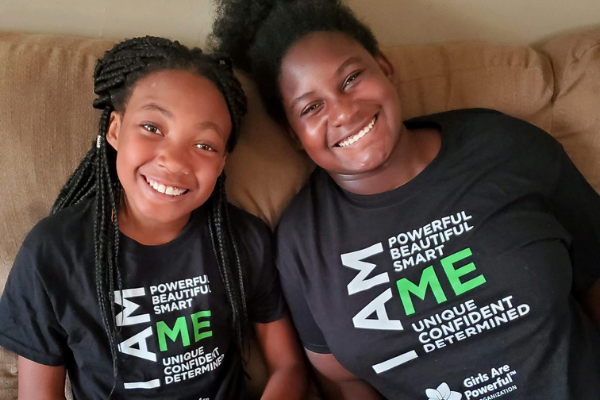 That's when inspiration struck. "I told Jalyn, 'Girls are powerful. You are beautiful, smart, confident, unique, and determined, and you have power within you that no one can take away. Everything you need is already inside." Shawntan told Jalyn they were going to design a T-shirt together to remind her of her power so she could own it and use it wisely, and she wanted her to wear it proudly. Jalyn agreed to do so. So that evening, mom and daughter worked together to design the T-shirt and send it to a printer. Secretly, Shawntan hoped that Jalyn wearing the T-shirt at school would influence the other girls. "It was my hope that it would help the girls have personal self-reflection about their own personal power."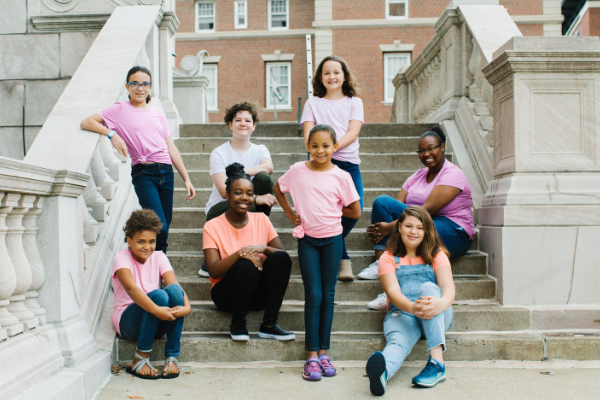 Personal experiences drive Shawntan's desire
In addition to helping boost Jalyn's self-esteem, Shawntan sought to create a foundation for Jalyn to thrive in a world where racial prejudice and implicit bias rear their ugly heads. Implicit bias refers to the attitudes or stereotypes that affect our understanding, actions, and decisions in an unconscious manner. "As an African American woman in computer technology, I endured racial prejudice and microaggressions for years during my college years and in corporate America," explains Shawntan. "Whenever I spoke about being treated differently than my peers, people always tried to imply there wasn't a problem or I was the problem. I didn't want that to happen to my daughter."
She also didn't want it to happen to other girls. So, Shawntan reached out to her friends. "I told them Jalyn and I designed a T-shirt, and I was trying to decide what to do with it." Her friends reminded Shawntan that she was already working in the capacity of a role model and had influenced those around her; so why not take this as an opportunity to be a role model and influence girls? They encouraged her to create a product line to inspire girls to love and celebrate who they are, and to think bigger about ways to impact and influence the next generation of girls.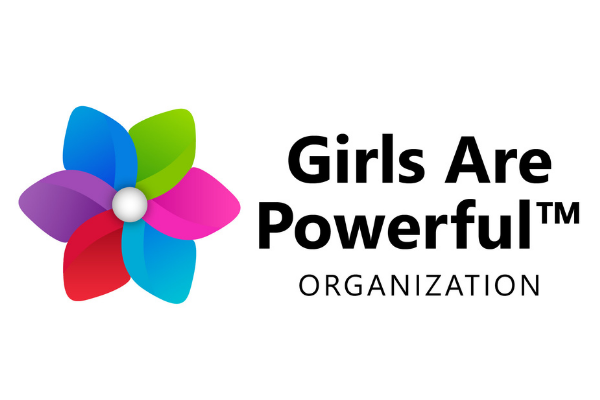 Shawntan was hesitant, at first. "I had a lot going on. I was in my master's degree program and working full-time," she explains. But despite her busy schedule, she decided to forge ahead. "I developed inspirational T-shirts as a way to capture our essence and take up space with acknowledging who we are and what we possess." The taglines included: "Girls Are Powerful. Owning My Power and Using It Wisely," "Girls are Beautiful," "Realizing and Cherishing my Beauty," and "Girls are Confident."
The taglines serve as affirmations. "I told Jalyn and her friends that if they're not feeling good about themselves, they can say these affirmations to remind them that they have power and they can change their thoughts by believing in themselves."
Shawntan took the inspirational product line on the road and attended numerous vendor shows throughout the Midwest, including a women's expo where a local Girl Scout troop leader bought T-shirts and invited Shawntan to do a workshop for her Girl Scout troop. "As I was saying 'No,' my girlfriend helping me at the expo was saying 'Yes,'" says Shawntan. "She told me, 'This is the logical next step for you. You've been selling your products for over a year now, and they've been a great hit. The girls love them. You can tell you're doing something for the community. You should go for it.'"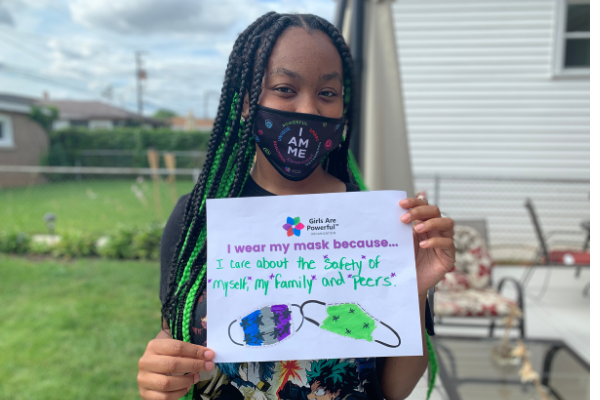 So Shawntan decided it was important and developed the curriculum for the first workshop. "When I started, I said to the young ladies, who were 12 and 13 years old, 'I am nervous to do this, but the message I have for you is so powerful that I am going to push through,'" says Shawntan. It turns out the experience was "fun, energizing, and everything I hoped it would be."
One of the participants made a lasting impression on Shawntan. "She came up to me afterward and said she loved it. She was always nervous talking in front of her class, but when I came in and talked about my own power and pushing through, she decided she was going to give it a try." Shawntan's heart soared as she thought, "I want to do this more! If I can change one person's outlook like this, I need to do this more!"
Shawntan had been running a for-profit company to sell the products and convened her Girls Are Powerful friends asking if they would help her add a nonprofit arm to begin youth programming. So, in 2015, they worked together to design "Celebrate You," a workshop during which Shawntan and volunteers guided the girls through discussions about their "powers" of being beautiful, unique, smart, confident, determined, and powerful.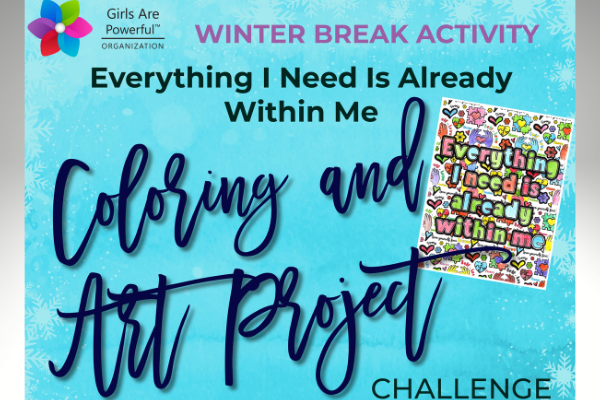 "The vision is to get back to the true definition of what each of these words means," Shawntan explains. For example, "I have great conversations with the girls about being beautiful. The concept of beauty is warped in our society. It's almost taboo to call a girl beautiful. My aim is to clear the air and say it's okay for us to own our own beauty. We are all beautiful in our own right. Why are we comparing ourselves to others?"
As Shawntan researched empowerment, self-esteem, and mindfulness, she learned that when girls reach the age of 12, their self-esteem drops significantly. "It made me want to work even harder to get in front of girls and say, 'You don't have to lose your self-esteem; don't give it away. You have the power inside you to prevent this from happening.'"
Shawntan also infused cultural competence into the Girls Are Powerful curriculum. "I want girls to be okay working with people from different cultures who don't look like they do. When they see different color skin, it is not negative. Accept it, acknowledge it, and appreciate the person for who they are. What better way to cross boundaries that are set up to divide us than to get to know those around us who come from different walks of life, with different skin color? Our mission is to enhance the self-esteem of all girls by inspiring them to recognize and embrace their natural qualities of being beautiful, unique, smart, confident, determined, and powerful."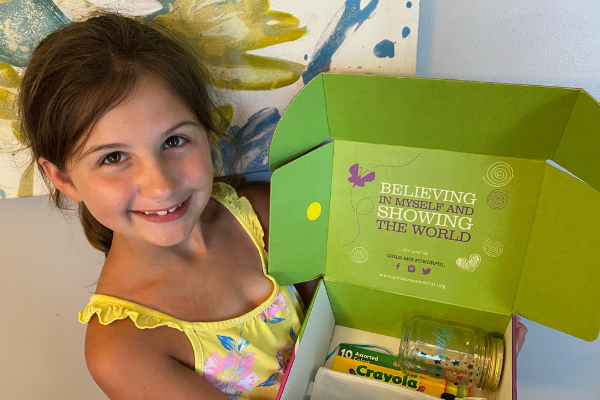 More than 3,500 served and growing
The success of the first Celebrate You event propelled the Girls Are Powerful Organization to expand its curriculum and events. Over the past seven years, the organization has conducted hundreds of events serving more than 3,500 girls and young women ages 6-17 of all races and economic backgrounds, while openly embracing diverse identifies and lived experiences from across Minnesota and the country.
Today, through carefully curated initiatives, Girls Are Powerful provides girls and young women (and their parents/caregivers) with the information and experiences to help them thrive. Examples:
Youth Conferences

encourage all girls to love and celebrate their personal power through group activities designed to develop confidence, self-awareness, and strength of character.

Mother-Daughter Events

focus on the most vital relationship in the development of girls into strong women through quality time and family and group empowerment activities.

Girl Connect

is focused on helping girls build economic opportunity through learning about different careers.

Youth Advisory Board

is comprised of eight young women, ages 13-17, who have volunteered to hone their leadership skills and provide input about the organization's programming direction and content.

Shawntan spearheaded a partnership with the Minnesota Department of Health to distribute COVID-19 related health messaging to the community, with a focus on communities of color; health and wellness tools and resources; and events to engage and connect the community.

The organization launched The Power of a Girl magazine, which features youth sharing their stories and showcases the impact that Girls Are Powerful has had and continues to have on participants' lives, self-esteem, and wellbeing.
You are welcome and encouraged to participate in and support Girls Are Powerful.
For more information: https://girlsarepowerful.org/