Have You Heard of Serial Productions?
|
author/source:
Sarah Koenig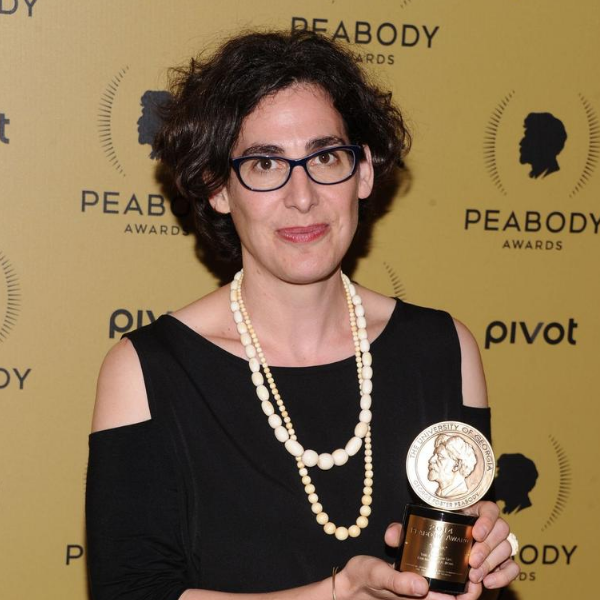 Sarah Koenig here. I wanted to let you know that all episodes of our latest show, "Nice White Parents", are out now.
I also wanted you to know that we're putting the whole show down our Serial feed. What is a feed, you ask? It is the place where you listen to Serial on whatever podcast app you use. If you go there now, you will find all five episodes of Nice White Parents.
And I hope you will go there now, because it's such a good show. It's hosted by This American Life producer Chana Joffe-Walt, who tells the story of this one public school in Brooklyn and its twisting -- and sometimes twisted -- relationship with white parents in the neighborhood.
So, to recap: Serial "feed," Nice White Parents, all five episodes, now.
You'll still find all three seasons of Serial there, too. We've also got some new shows in the works; I'll write again when they're ready for you.
Thank you,
Sarah K.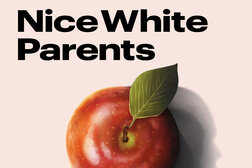 Nice White Parents is available on Apple Podcasts, Spotify, Google, or wherever you get your podcasts.
Serial Productions was launched in 2017 by Sarah Koenig, Ms. Snyder and Ira Glass, colleagues at "This American Life," a weekly radio show. The company is co-owned by its founders. ... Koenig hosts and is an executive producer of "Serial," which made its debut in 2014 as a spinoff of "This American Life." Serial is heading back to court. This time, in Cleveland. A year inside a typical American courthouse. This season we tell you the extraordinary stories of ordinary cases. One courthouse, told week by week.
SERIAL TELLS ONE STORY — A TRUE STORY
Serial is a podcast from the creators of This American Life, hosted by Sarah Koenig. Serial tells one story — a true story — over the course of a season. Serial has won every major award for broadcasting, including the duPont-Columbia, Scripps Howard, Edward R. Murrow, and the first-ever Peabody awarded to a podcast. Serial, like This American Life, is produced in collaboration with WBEZ Chicago. It comes from Serial Productions, which released S-Town in 2017, and has more projects in development.
CREDITS
Sarah Koenig
Host and Executive Producer
Sarah Koenig was a newspaper reporter for ten years, before joining the staff of This American Life in 2004. She guest hosted the show several times, and has produced and reported some of the show's most popular episodes, including "Petty Tyrant," "Dr. Gilmer and Mr. Hyde," "No Coincidence, No Story," "Switched at Birth," and "Habeas Schmabeas," a Peabody Award-winning show about Guantanamo Bay. She started Serial with Julie Snyder in 2013.
Julie Snyder
Executive Producer
Julie Snyder is the co-creator of Serial and S-Town. Before Serial, she was the senior producer at This American Life. She has received numerous awards for broadcast excellence, including five Peabody Awards.
Emmanuel Dzotsi
Reporter and Producer
Emmanuel Dzotsi was a fellow at This American Life before joining Serial. He also reported and produced stories as an intern at NPR member stations WBEZ and WOSU.
Ben Calhoun
Producer
Ben Calhoun is a producer at This American Life, producing and reporting a number of award-winning stories, including the "Harper High School" episodes, for which he won a Peabody Award. He has also served as VP of Content and Programming for WBEZ, and contributed to Radiolab, NPR, and Marketplace.
Ben Phelan
Researcher and Fact-Checker
Ben Phelan is a freelance journalist, writer, and musician who lives in Louisville, Kentucky. In addition to credits in magazine and book publishing, he has worked as a researcher and fact-checker for This American Life, S-Town, and Serial.
Whitney Dangerfield
Digital Editor and Researcher
Whitney Dangerfield serves as the art director for the Serial site, as well as for This American Life and S-Town, and she creates editorial projects for the shows. She also helped research this season. Before joining Serial, she was a senior staff editor at The New York Times.
Ira Glass
Editorial Advisor
Ira Glass is the creator and host of This American Life, which has won the highest honors for broadcast excellence.
Julie Whitaker
Social Media Editor
Julie Whitaker helps run all things digital for This American Life and Serial. Previously, she worked at WNYC, BuzzFeed, and Doctors Without Borders.
Seth Lind
Director of Operations
Seth Lind also runs operations for This American Life. He is co-creator of the sci-fi comedy podcast Mission to Zyxx.
Emily Condon
Managing Director
In addition to her work on Serial, Emily Condon manages This American Life. She's been with This American Life since 2009.
Stowe Nelson
Sound Designer and Mixer
Stowe is a sound designer and engineer. Outside of Serial, he designs sound for theatre and live performance, specializing in new and devised plays.
ADDITIONAL CREDITS
Rich Orris
Web Development
Moth Studio
Animations
Melody Newcomb, Adam Maida, Darius Steward, Martinez E-B, Moth Studio, Jess X. Snow
Mural Illustrations
Studio Rodrigo
Web Design
Adam Dorn and Hal Willner
Score
Anthony Roman
Music Clearance