Making Space
|
author/source:
Laurie O'Neil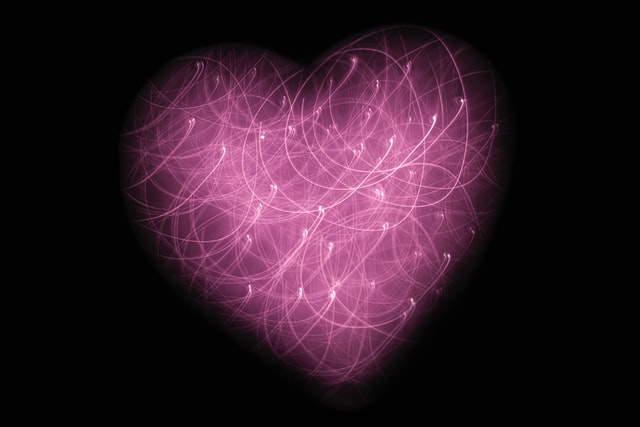 How are you softening into the shrinking space within your heart these days?
Between the pervasive, persistent, institutional traumas permeated on our black and brown brothers and sisters, the treacherous terrain of our country's unbalanced "economic re-opening" in the face of staggering infection statistics, and the soul sickness that gnaws at the edges of my heart with the realization that the world as we knew it no longer exists, I'm having a hard time creating enough space in my heart to hold all these tensions while at the same time, making room for joy.
One way I've found grounding of late is by owning my white privilege and listening intently to hard conversations. Check out Brene Brown and Austen Channing Brown on Brene's Unlocking Us podcast, "I'm Still Here: Black Dignity in a World Made for Whiteness," and listen to Krista Tippet and Resmaa Menakem on Krista's On Being podcast, "Notice the Rage; Notice the Silence."
Another way I've reckoned with my pain is by showing up.
Walking beside my black and brown brothers and sisters in a local Black Lives Matter protest alongside my adult children and my brand-new baby grandson.

Donating to

Black Visions Collective

.

Engaging in hard conversations with family and friends.

Reading and exploring the ever-growing list of

anti-racism resources

for white people seeking to learn more and do more.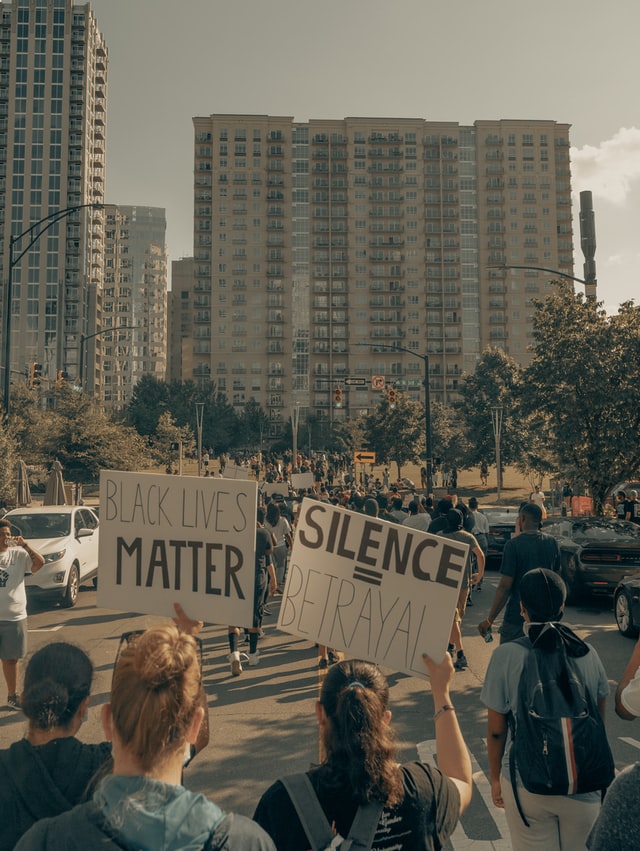 Silence is no longer an option.
I've also offered my Graceful Woman Warrior and Grace Lessons workshops through Reimagine: Life, Loss, & Love, a worldwide virtual festival embracing life, facing death, and loving fully in the face of COVID-19. Given the unnerving tidal wave of grief, rage, and frustration gripping our country, tapping into my niece, Terri's, transcendent Grace Lessons allowed us to carve out room in our heavy hearts and replenish them with the grounding grace Terri personified.
If you're looking to make space in your own heart, to expand it by honoring and illuminating the hard edges that are encasing it, please consider attending one of Reimagine's powerful, life-changing events. Join the artists, storytellers, healthcare professionals, faith leaders, and innovators from around the world coming together to "transform our approach to life and death as we all navigate this global pandemic." Reimagine is also committed to "engaging in important conversations about the intersection of racial injustice and end of life and being a platform against systemic racism and the loss of life as a result of it."
By becoming part of the conversation, we also become part of the solution.
During these incredibly unsettling times, we also need to be vigilant about creating space for love and joy in order to minister to our tender hearts.
For me that includes an almost daily yoga practice to amplify my day with positivity, serenity, movement, and gratitude with my daughter, Erin's, BFF and exceptional yogi, Lilly, on Cabin Fever Daily Yoga Flow. As Lilly purports on her private donation-based Facebook group, "Join me on the mat and take your power, breath, and positivity back into your own hands."
Email me at [email protected] and I'll invite you to #namastethatcovidaway!
I've also been over the moon excited about my upcoming annual Girls' Weekend (turned week) Away! Twenty-twenty marks our 30th anniversary! Thirty years with my lifelong girlfriends, carving out time from our busy lives to recharge, restore, and rejuvenate.
Although this pandemic threw a colossal wrench into this year's getaway, you can bet your sweet arse we WILL find a way to honor and celebrate the sacred, regenerative, life-altering gift of our friendship.
Where there's a will, there's a way…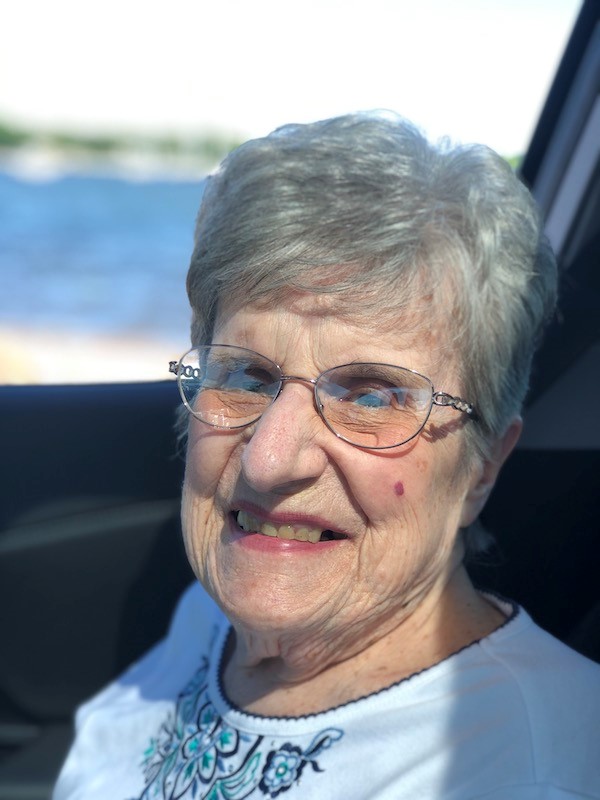 Speaking of, I literally "kidnapped" my almost 93-years-young Mom today from her apartment complex that's on visitor lockdown, intent on replenishing her pandemic weary heart space. Despite her insistence I was "going to get in trouble," I convinced her to agree to go get her hair done since the in-house hairdresser called it quits. This was our first outing in THREE MONTHS! Mind you, before the pandemic, weather permitting, we could be found cavorting all the way to her beloved Provincetown on the tip of Cape Cod on any given day. So as far as I was concerned, a trip to the hairdresser was a piece of cake.
This picture says it all…
It's amazing what a little salt air, a fabulous new hairdo, and a visit to see her darling new great-grandson can do to not only create space in her heart, but to expand and stretch it SO wide it almost burst❤️
So, how are you creating space in your heart?
I hope you are taking time to nourish your soul, prioritize self-care, balance gratitude with grief, and practice tenderness with yourself and others.
And last but certainly not least, to expand your heart by embracing the epic, small moments that grace your day.
Namaste❤️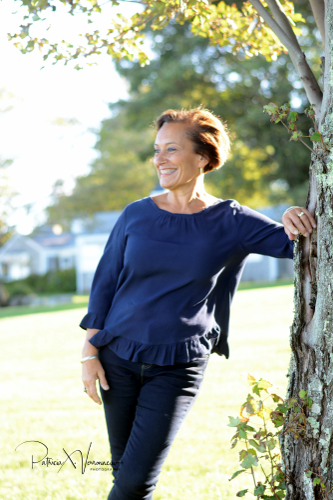 Laurie O'Neil is a social worker, author, speaker and writer who has devoted her 40-year career to enlightening, empowering, and engaging others in the critical power of loving connection. Co-author of Graceful Woman Warrior: A Story Of Mindfully Living In The Face Of Dying, and creator of the accompanying Grace Lessons Workshop, Laurie also contributes to the online magazine, Herself360 and has appeared on WJAR NBC 10's Studio 10, NPR's The Point, 95.9 WATD-FM's Powerful Women Revealed, Cape Cod Writer's Center's, Books and the World, and the Engaging Voices, Positive News Now and Widowed Parent podcasts. A graduate of Boston University, Laurie specializes in grief and loss, giving voice to the transformative and healing power found within our shared loss stories.