New York City: Discover the Bronx
|
author/source:
Charlotte Baker
The Bronx is one of the five boroughs in New York that also includes Staten Island, Brooklyn, Manhattan, and Queens. The home of the Yankees baseball team is bordered on the east by the Long Island Sound, the west by the Hudson and Harlem Rivers, Yonkers and New Rochelle to the north, and the East River to the south.
The borough is 42 square miles of hills, valleys, waterways, and parks as well as homes of over 1.4 million residents. But it started out as the Ranachqua Village of the Siwanoy Lenape Indians in the 1400s until the late 1700s when English settlers became too numerous, and they decided to move on.
The Bronx was named after Adriaen Bronck, a Swedish captain who found the land and settled there in 1639 by what is now Lincoln Avenue and East 132nd Street. Today, the borough is split into many neighborhoods, each with its own character. Drop off your bags at a New York bag storage locker and go explore this fun area!
●

Bronx Park
Almost as large as Central Park at 718 acres, Bronx Park is one of the largest in New York City. It was founded in the late 1800s and is the home of both the Bronx Zoo and the NY Botanical Garden as well as many other attractions like the Bronx River, East River, two lakes, and three waterfalls.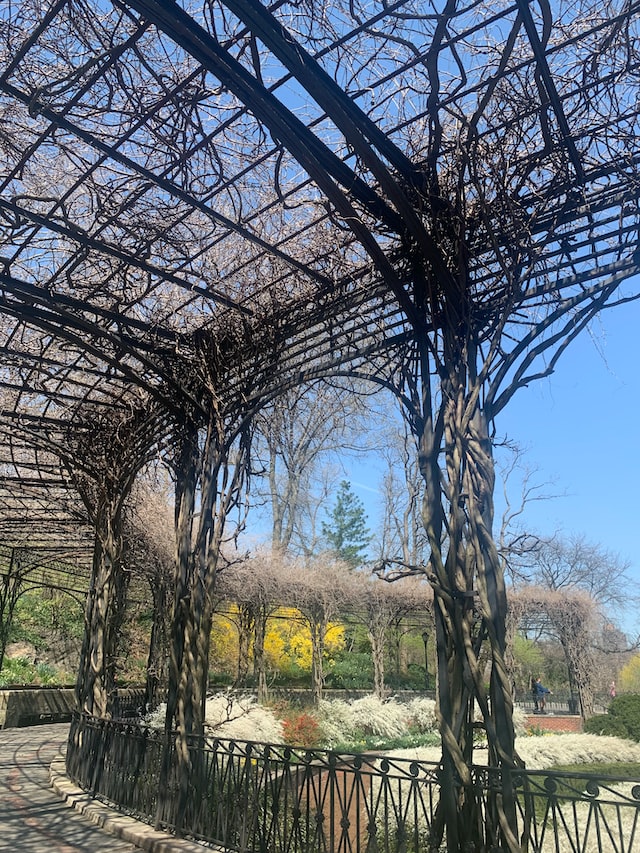 The Bronx Zoo is one of the largest in the US with 265 acres. When it opened in 1899, it boasted 843 animals in 22 different exhibits. Today, the zoo features approximately 4,000 animals in 650 species. Some of the most popular exhibits include the Himalayan Highlands, Jungleworld, and African Plains.
Another fantastic place to enjoy the Bronx Park is the NY Botanical Garden, which was founded in 1891 on 250 acres. Now it contains over one million plants, a greenhouse, conservatory, and a library. The exhibits you can see there include Darwin's Garden, Monet's Garden, and Spanish Paradise to name a few.
●

Pelham Bay Park
If you want to see the largest park in New York, head over to Pelham Bay. With more than 2,770 acres, this park is three times as large as Central Park. The park was named after Thomas Pell, who bought 50,000 acres of land from the Siwanoy Indians in 1654, some of which are now parkland.
There are several peninsulas in the park including Rodman's Neck and Tallapoosa Point. It even has its own lagoon and NY city's only beach. Orchard Beach opened in 1936 and is 115 acres of sand, a promenade with shops, concessions, and eateries as well as one mile of beachfront.
Pelham Bay also has a golf course that is one of the oldest in the US, opened in 1901 and it is also the only golf facility in New York City that has 36 holes. Historians enjoy the Bartow-Pell Mansion Museum, a Greek Revival home dating back to 1654 when Thomas Pell lived there.
●

Edgar Allan Poe Cottage
Just about everyone has heard of Edgar Allen Poe, the American writer who wrote approximately 70 horror stories and poems, like the Raven and Tell-Tale Heart. He was born in Massachusetts in 1809 but he lived in the cottage in the Bronx with his family from 1846 until his death in 1849.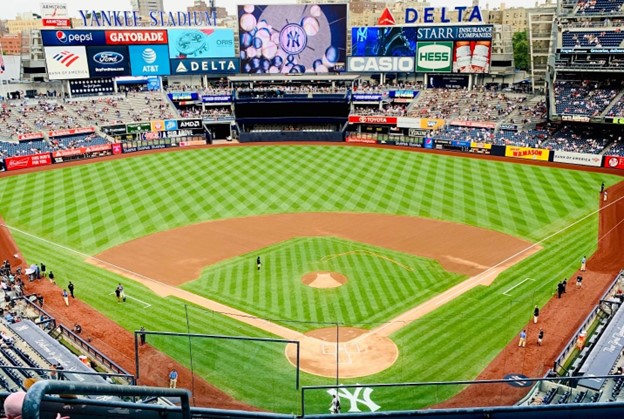 The small white farmhouse, known now as Poe Cottage was built in 1812 and has been moved several times since Poe's passing. The original location was on Kingsbridge Road and Valentine Avenue. Today it is in Poe Park, just a short walk from its original position. The park is a popular place for concerts.
Although there are only a few things still left in the cottage that belonged to Poe, those are protected but shown to the public. There is a rocking chair, a mirror, and the bed where Poe's wife, Virginia died. Other pieces of furniture are from that period but were not there when Poe and his family lived there.
●

Yankee Stadium
Whether it is baseball season or not, you cannot visit the Bronx without at least taking a tour of Yankee Stadium. The guided tour will take you to see Monument Park, where the greatest legends are displayed as well as the New York Yankees Museum, the Dugout, and even the Press Box.
In the museum, you can see the Baseball Wall with the Yankees' past and present heroes, 870 baseballs signed by historic players, and a World Series ring display with 26 rings and a pocket watch. Don't miss Thurman Munson's Locker with one of his uniforms, a catcher's mitt, and one of his bats.
The World Series trophies are always a popular exhibit. Although they did not give out trophies from 1923 until 1962, the Yankees have won seven since then that they proudly have on display. And during the summer, visit Hands on History to see bats from Babe Ruth, Mickey Mantle, and Aaron Judge.
●

Bronx Museum of the Arts
Whether you are an art lover or not, the Bronx Museum of the Arts is a great way to spend the day. The museum was opened in 1971 to encourage interest in the arts. It started with an exhibit of 28 paintings borrowed from the Metropolitan Museum of Art but today boasts over 2,000 pieces.
From sculptures to paintings, the museum features work from the 1900s and contemporary art from American artists as well as some from Asia, Africa, and Latin America. Some of these artists include Kara Walker from the US, Liliana Porter from Argentina, and Pepon Orsito from Puerto Rico.
You can also see work by Brazilian artist Helio Oiticica, Cuban artist Ana Mendieta, and Korean artist Nikki S. Lee. The museum also hosts temporary exhibits all year long from local and national museums as well as local artists and has a program to select budding artists for further help.
You'll be hungry after checking out all of these great spots. Grab a burger and shake from one of the famous Shake Shack locations while you are in the Bronx or a famous rainbow bagel and coffee from Liberty Bagel in midtown. For dessert, grab some pastries from Magnolia Bakery or some boozy ice cream from Tipsy Scoop.
http://bronxhistoricalsociety.org/about/bronx-history/
https://www.nycgo.com/boroughs-neighborhoods/the-bronx/
https://www.introducingnewyork.com/bronx
https://www.ny.gov/counties/bronx
https://theculturetrip.com/north-america/usa/new-york/articles/5-days-5-boroughs-a-guide-to-the-bronx/