Super Easy Sushi Rice Dip
|
author/source:
Jamie Swartz
Sushi Rice Dip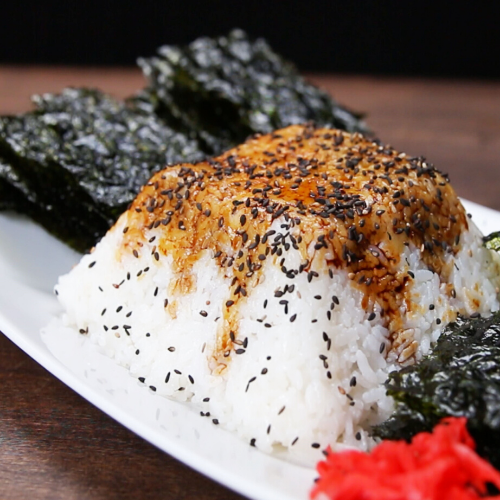 2 C. sushi rice washed
2 Tbsp. Rice Vinegar
2 Tbsp. sugar
cook in a saucepan and set aside
In another sauce pan…1 Tbsp. oil
2 c. shiitake mushrooms
2 Tbsp. soy sauce
2 Tbsp. Dark soy sauce
2 Tbsp. brown sugar
1 c. green onions
Spray med size bowl with oil
place rice in bottom and around sides to cover the bowl (leave some for top layer)
cube 1 avocado…layer on bottom and sides of the bowl.
Place mushroom mix on top.
cover top with more rice
invert onto a plate
serve with seaweed snacks
Garnish with black sesame seeds
Best of Health,
Jamie Swartz
Healthyinspirations.net
781-706-5486