The Mom Project
|
author/source:
Katie Mack & Cathie Briggette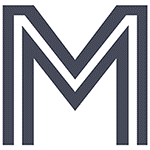 The Mom Project is a new company working towards building a better workplace for women through a digital talent marketplace. Herself360 interviewed Katie Mack over at the Mom Project and we hope you will find them as intriguing as we did.
What is the Mom Project doing to build a better workplace for women?
At The Mom Project, we are committed to helping women remain active in the workforce across every stage of their journey and we're proud to work with employers who are committed to designing and supporting a better workplace. We are focused on making more flexible and supportive work opportunities available to women, moms, and working parents across the country, and do so by partnering with companies large and small across the country who want to help us make this vision a reality. We support 200,000 women across the U.S. and match them with career opportunities at 2,000+ companies of all shapes and sizes.
Can you be more descriptive of what a digital talent marketplace and community is?
The Mom Project provides women with a platform to connect with job matches that align with their experience and career goals. Community members create a custom profile that asks them to share their professional experience, superpowers, and work preferences (full-time, part-time, remote, etc.) and match them with curated job opportunities using a proprietary algorithm - delivering relevant job matches directly to their inbox. Beyond job matches, we support our community members through unique support and customized solutions designed to make working and parenting at the same time better than ever.
In what states is the Mom Project most prevalent in?
The Mom Project supports women from coast to coast, but some of the markets within which we have the largest presence include Chicago, Atlanta, San Francisco, Houston, and New York City.
Can you give is a full bio of Allison Robinson, and what her areas of expertise are?
After having her son Asher in 2015, Allison identified how universally challenging it can be for American mothers to juggle the demands of motherhood with a full-time career and decided to tackle the issue on a national scale. Prior to founding The Mom Project, Allison spent 8 years at Procter and Gamble working on go to market strategies for leading household brands with a special focus on moms during her tenure on the Pampers brand. As CEO, Allison is responsible for delivering on the company's mission of building a better workplace for women while supporting our customers through innovative talent solutions that help them attract and retain the diversity of backgrounds and perspectives they need to propel their businesses forward.
What are some of the most prevalent jobs the Mom Project fills?
Our top three functional areas within which we place moms include Marketing, Finance, and Human Resources, but we also have roles in a wide variety of other functions. This includes Technology, Operations, Sales, Admin, and Legal.
Tells us about your hiring practices, what makes the mom project different from other hiring firms?
The Mom Project puts a focus on helping women stay engaged in the workforce on their own terms, and partner with companies to create work opportunities that allow for that much-needed flexibility. Our marketplace offers a wide variety of remote roles, as well as project-based and freelance work, which allows women to flex their work schedule up or down as needed. We also offer our trademarked Maternity ship Program, designed to help companies find leave coverage for their employees, and our Returnship Program, where we partner with companies to bring women back into the workforce after taking a career break to raise a family or take care of a loved one. We are committed to helping women own both their personal AND career story and know that both elements are important when looking for a job.
Tell us more about your diversity initiatives; What are your guidelines? Are you tracking these initiatives?
We work with our partner companies to develop custom diversity initiatives that align with their talent and diversity goals. We do this by learning about their specific needs as an organization, which is oftentimes supported by custom research conducted by Mom Project Labs, our research & insights arm of the business. From there, we develop a customized plan that helps the companies grow their female leadership pipelines with experienced and diverse professionals who are looking to relaunch or pivot their careers at an employer where they feel respected.