The Origins of the BFF Project
|
author/source:
Terri Birkeland

What could possibly be more exciting, motivating and fun than seeing our vision grow from the seed of an idea to an honest-to-goodness brand? The answer is to learn how excited and inspired the women we created it for are responding to our mission and upcoming plans and saying "More please!"
And what it is that has everyone so enthusiastic and ready to learn more? It is Project BFF, a resource for women looking to create new friendships and understand the dynamics and empowerment of existing friendships with the important women in their lives.
The concept for Project BFF came about as a solution to the challenges of managing friendships in today's world. There are so many things that tug at women and pull away from each other—work, spouses and partners, children, differing expectations, and distance, to name a few. And, although social media sites have billed themselves as a way to stay connected with friends, they seem to only partially fulfill this promise. These sites are one-to-many and what usually gets posted are people's highlight reels. Ultimately, spending too much time on these sites can lead people to feel more alone than ever, rather than finding the connection they seek.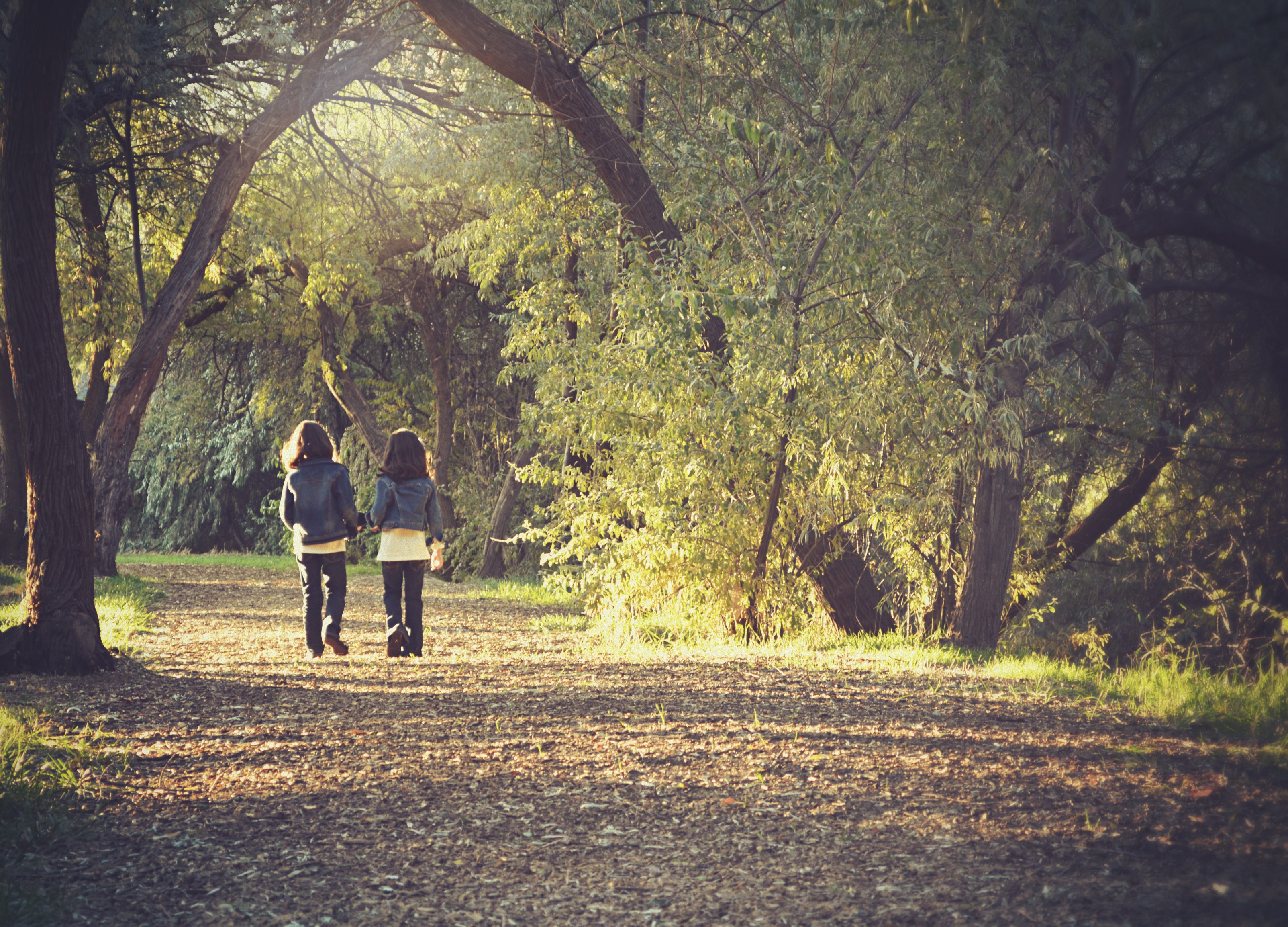 This is the space that two women, Manya Chylinski and Terri Birkeland, felt could be filled by Project BFF, a website (targeted to launch in January 2020) for women to learn about how to manage and deepen existing friendships, as well as how to make new friends. With both original and curated content, this resource will seek to educate and validate users and become a foundation for building the connections we all seek.
So, who are Manya and Terri? Here is the story of the paths that led each of them to Project BFF.
Manya
A few years ago, I was on the hunt for information about how to make new friends. Events had conspired in my life to leave me feeling like I didn't have a buddy to hang out with, no one to call to meet for a quick dinner or movie. Somewhere in that quest, the seed for Project BFF was planted.
I'm probably a classic introvert – spending time in crowds exhausts me, I enjoy spending time alone and, in fact, find my energy restored with solitary activities. I very much enjoy spending time with people I know and love and am a really good networker at work events. It's just that spending a lot of time with people can be exhausting. Long workdays in an office surrounded by people can leave me feeling drained. Parties tend to be short for me, no matter how much fun I'm having. If I'm not the first one to leave, I'm usually not far behind that person. Or you'll find me next to the food table, snacking alone. And perfectly happy to do so.
You might think that means it can be hard to make friends and you'd be right. But over time I've found the right people and built some amazing friendships. I'm blessed with a cadre of wonderful friends who've been in my life for years. To paraphrase Robin Williams in Good Will Hunting, they would walk into traffic for me. And they have, metaphorically speaking. I would walk into traffic for them, too, in real life and metaphorically, which I hope they know or feel I've done.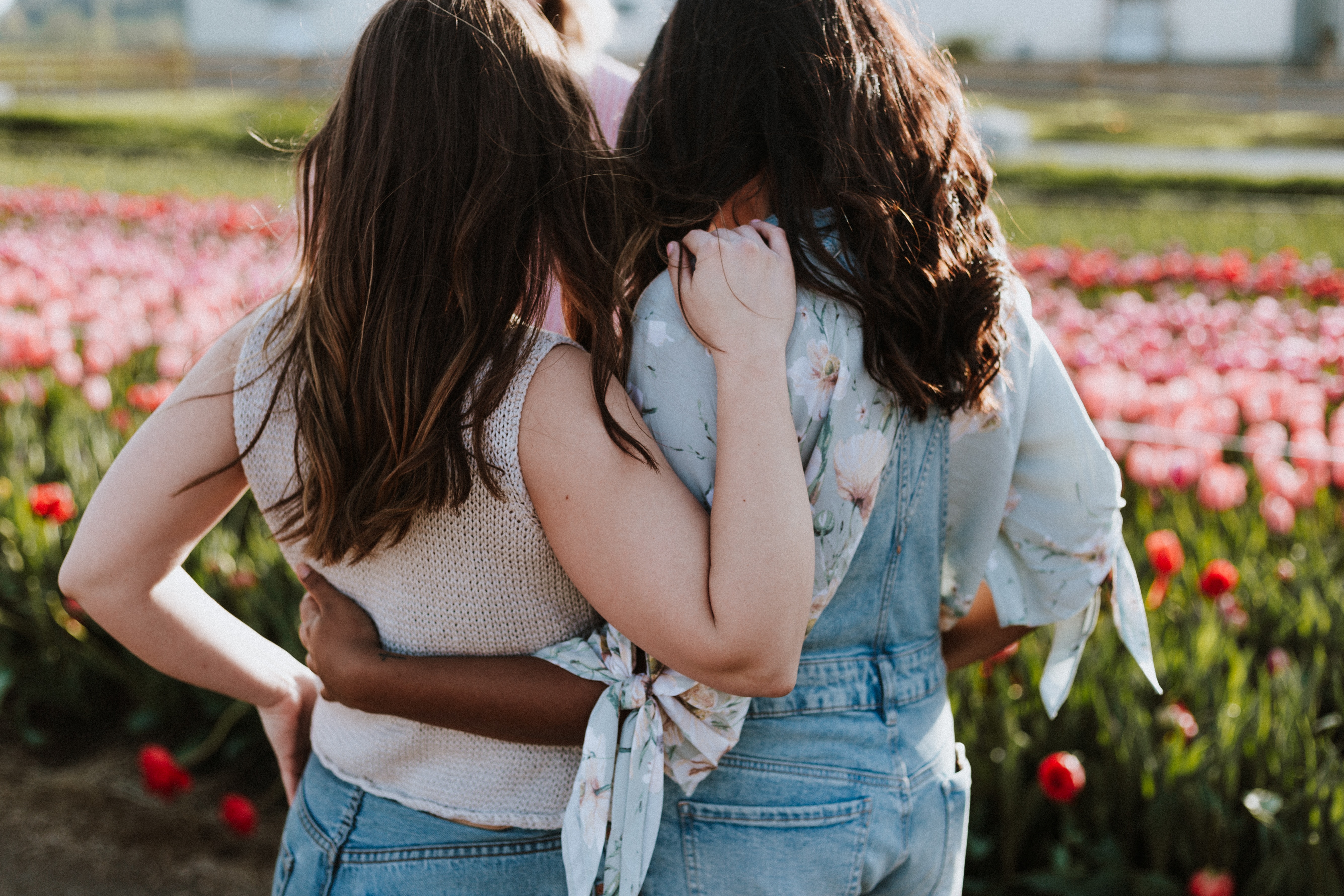 As life happens, many of us have moved apart. We live in different cities, some of which require a plane or train travel to reach. Family and work obligations keep us physically apart in our daily lives. Emails, texts, and long phone calls mean we're never far apart when we're apart. And gosh do we have fun when we're together.
So, I knew I could make friends. And I knew I could find some good people out there to be part of my life. But it wasn't happening. I'd do all the things I knew to make friends – take classes, do activities I like, volunteer, talk to people, reach out to make plans, etc. All the things that have worked in the past. They weren't working so well.
It turns out that after we reach a certain age, it can be harder to meet people. Many people have their routines, existing friend groups, families and aren't interested in expanding their networks. Other people may be interested in becoming friends, but don't know how or where to meet people to be friends with. Others have demanding jobs or life situations that mean they just can't take the time, no matter how interested they may be. Some people are introverts and struggle to balance the need to be alone with the need to have friends. Some are shy about talking to new people. Whatever.
So, I started researching friendships. What are they? How do we make them? What do we need to do to keep them? Why can it feel so hard for some people to make friends? The more I did research, the more annoyed I got at how hard it was to find the information I was looking for. Search engines are great resources. (Though the librarian in me still feels they're a workaround to a terrible, but understandable, decision someone made about how the internet would work, and not include a standard way of classifying and categorizing content). I realized I was looking for a content hub – a place all about friendships. For women. (I know our men friends have many of these same issues; I just decided to start with what I know best.) So, I decided to start the website and resource I'd been looking for.
Realizing that it would be a lot of work on my own and that it would be ironic to create a resource for friends alone, I thought about who I knew who might be interested in joining the journey.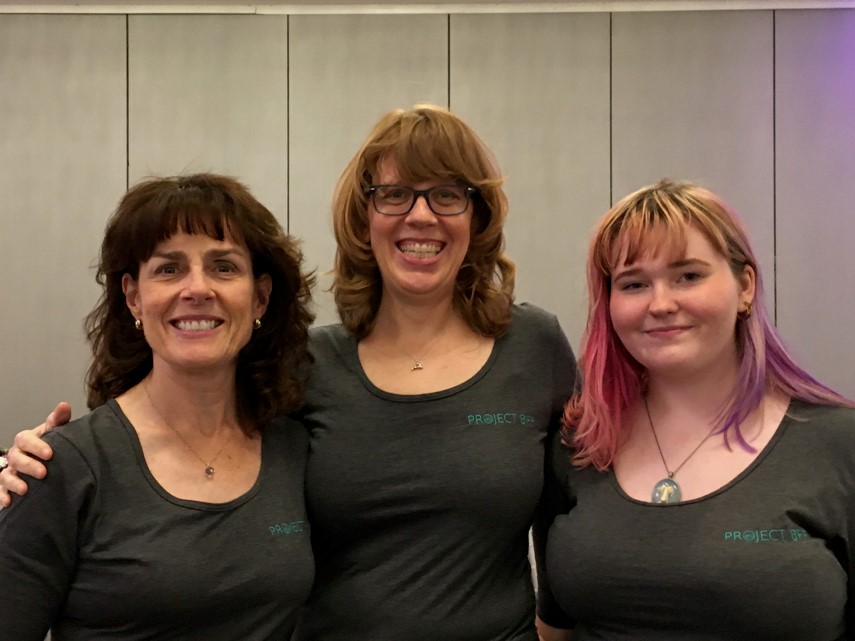 Enter Terri. We met many years ago, as part of a professional organization. Even after we both let our memberships lapse, we'd meet for lunch every few months. At one of those lunches, as I sat across from her at a café and she asked me what was going on in my life, I was hit by the feeling that she'd be the perfect person to be part of this project. I was thrilled when she said she was interested and started asking all sorts of questions. And the rest is, as they say, history.
Terri
In reflecting on my friendship experiences and history, I picture an IMDB drop-down list of roles and characters, with the earlier roles (meaning the friendships) giving way to more in-depth ones in the present.
I made friends in the neighborhood and in grade school (a few that today are Facebook friends, too); and high school found me with a tight group that slowly lost touch, The workplace was always a good source of friendships over the years, some that changed as jobs and companies changed and some that hung in there.
My relocation from New York to Boston shifted some of those friendships. Some friends took exception to the fact that I was leaving and others admired the courage it took to move to a new city, and find a place to live and work.
I consider myself an easy-going individual, open to new experiences and willing to travel on my own to new and interesting places. It has never bothered me (and still doesn't) to travel solo; my thinking has always been that, upon arrival at the destination, I will have at least one thing in common with others - - namely, our curiosity and interest about the same location and a desire to have a once-in-a-lifetime experience! (Before your imagination runs wild, here's some context. The experiences I'm referring to are outdoor adventures: a wagon train trip through the Dakotas; ranching in Montana; gray whales migrating in Baja California; island camping in Mexico's Sea of Cortez, snorkeling to see newborn humpback whales near the Dominican Republic, and many more. You get the idea!)
At the same time I was settling into the Boston area, so were a group of seven women who I had yet to meet, but who I was destined to have as close friends. They each moved to the area for a variety of reasons, including college, graduate studies, and jobs. As I pursued my interest in greater Boston, I signed on to be a volunteer educator aboard the New England Aquarium's whale watch boat. And so did one of those seven women. She is the connection to the others (knowing them from her hometown or her college) and, after 20 years, we've become a close-knit group who reunite for one week each summer at our favorite vacation spot. At the same time these friendships were growing, I was expanding my business connections.
This is where my story merges with Manya's.
To network with others in my field (as an internal corporate communicator), I joined the Boston chapter of the International Association of Business Communicators (IABC). The chapter organized lunches for members to meet, share ideas, etc. Whenever Manya hosted a lunch I attended, our conversations were always fun and effortless. Over time, we served on the chapter's board together and would often meet for lunch or dinner, just because it was fun.
As layoffs hit my industry, and other job mismatches resulted in stress and grief, I'd reach out to Manya for her empathy and counsel to help me see the path forward. She is an intelligent, independent entrepreneur with a patient demeanor and willingness to listen. I saw in her perhaps what I could be, should I choose that path.
Last year, when I was fully recovered from my most recent (and, happily, last corporate role), Manya called with a lunch invitation. She had a concept (actually, she had a draft business plan and organizational structure, too!) that she called "Project BFF". She envisioned it as a vibrant and engaging content hub of original and curated content for the community of women age 40+ and the friendships in their lives. "Could you see a role for yourself in this?" she asked.
I most certainly did see a role for myself and, since that day, she and I have met weekly either via phone or in-person to brainstorm, celebrate the milestones (such as having an intern joining the team!), tackle the challenges and grow our friendship. Every week, we are thrilled to expand our network of engaged, enthusiastic, helpful and supportive women who are eager to share their expertise as we strive to introduce more women to Project BFF.
What's next?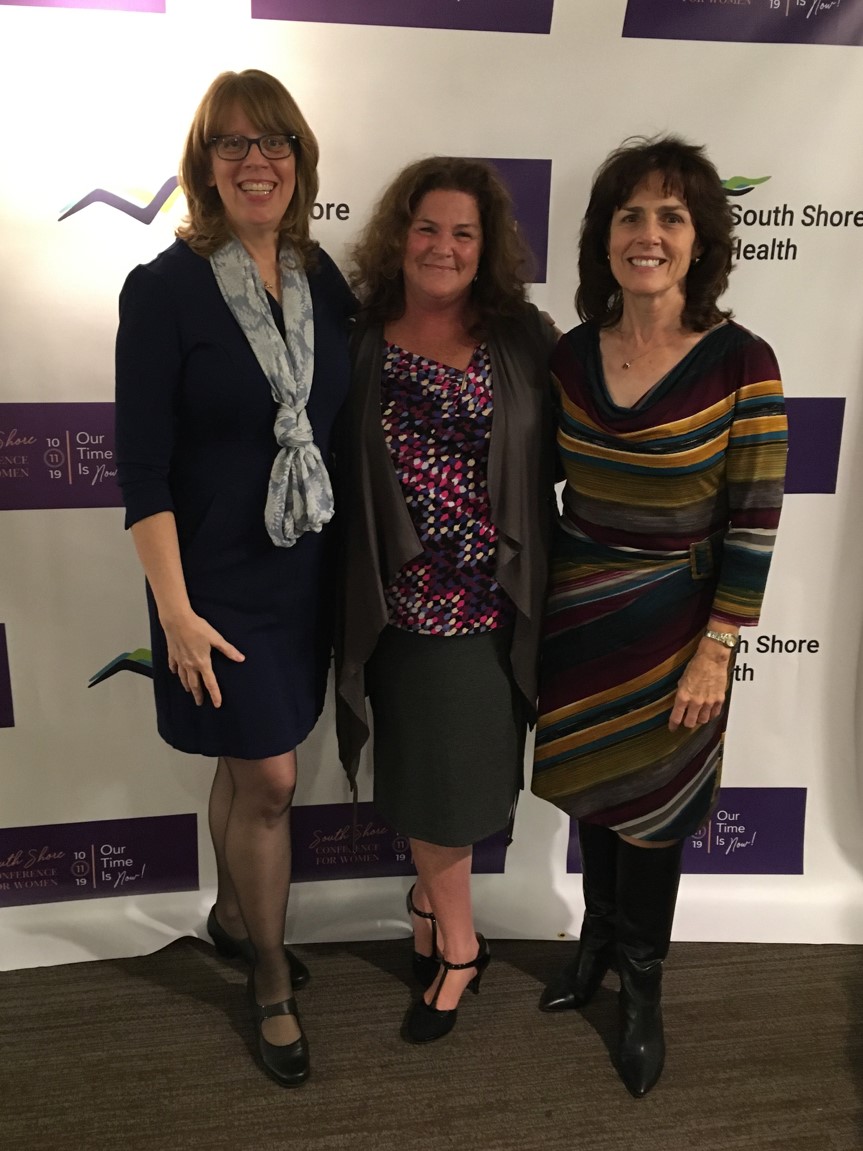 Project BFF was introduced to the world in October 2019 at South Shore Conference for Women at the Marriott Boston Quincy.
(Fun Fact: "Project BFF" was intended to be the place-holder name until Manya and Terri gathered feedback from their newsletters readers on what they felt it should be called. Now, "Project BFF" is the official name!)
With the newly minted brand on full display, Terri, Manya, and Allison (the project's amazing intern) met and mingled with the right gathering of women at the right time! With interest from women wanting to be potential contributors, others who are eager to have their friendship stories told, and invitations from presenting entrepreneurs wanting to spread the word, Project BFF is energized, ignited and ready to grow!
Learn more
Facebook: https://www.facebook.com/friend.projectbff/
Website: https://project-bff.com
Email: [email protected]
BIOS
Manya Chylinski writes about travel, culture, lifelong learning, and business topics, as well as writing for businesses in her day job as a freelance marketing consultant. Before becoming a freelance writer, Manya worked as a research librarian, a product manager for college textbooks, and a freelance fact-checker. Manya learned about courage, strength, and resilience the hard way – when bombs exploding at the finish line of the Boston Marathon shattered her life. A communications expert with a background in writing, research, and marketing, Manya has become an advocate for people who experience psychological wounds after violent events. And she has transformed her experience to become a keynote speaker helping individuals and organizations understand the psychological impacts of trauma, discover their strengths, build resiliency, and navigate through change and crisis.
Terri Birkeland is an experienced internal communicator for financial services companies, focusing on employee programs and supporting them as a writer/editor, presenter, facilitator, and project manager. Now an independent communications consultant, she is the community outreach coordinator for an environmental non-profit focused on rivers and estuaries south of Boston, and volunteers her time and talents to the Stellwagen Bank National Marine Sanctuary where she serves on the sanctuary's Advisory Council. A graduate of Northeastern University, Terri is a native New Yorker who now lives on Boston's South Shore.