Trending 3-14-2018
|
author/source:
Renée Greene
NATIONAL SCHOOL WALKOUT TODAY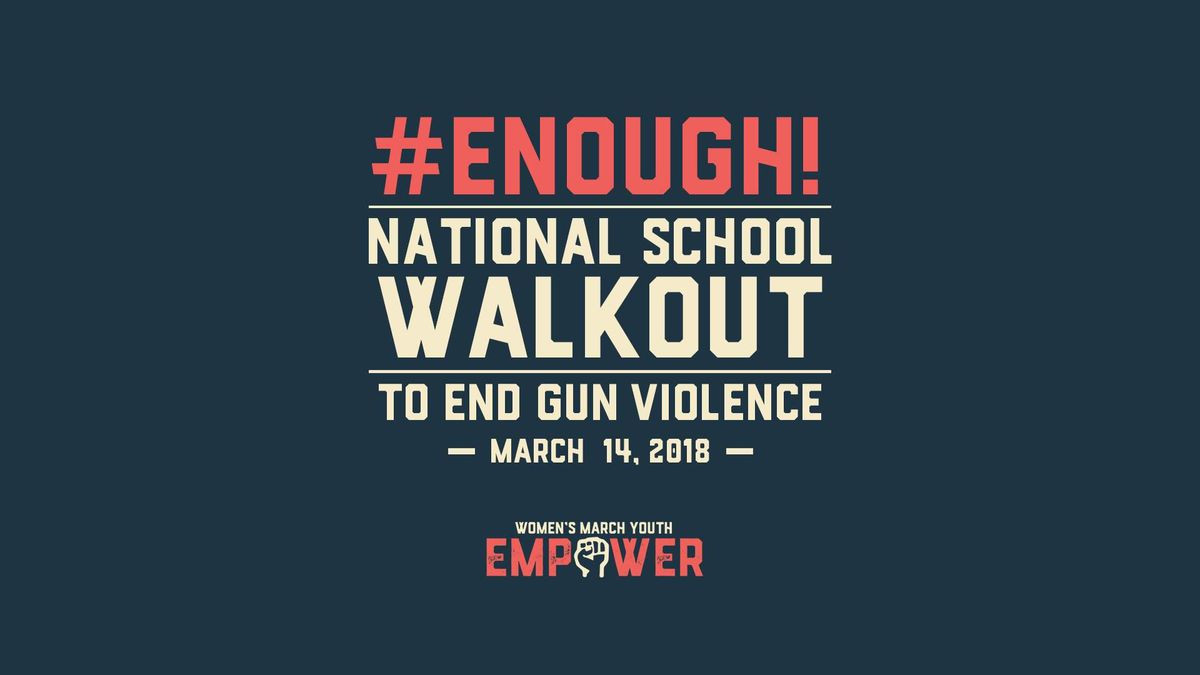 Thousands are walking out of school today in support of the movement spurred by students of Marjory Stoneham Douglas High. It's been exactly one month since the deadly shooting and some are choosing this as a way to pay tribute to the 17 people killed in the Parkland massacre.
Thousands of students and teachers are planning to walk out of their classrooms today, Wednesday, March 14 and stand up for #Enough! A national walkout to raise awareness about issues of school safety and the impact of gun violence, something that heretofore after multiple mass shootings in schools, has not been changed or addressed until Parkland students took up the cause. The nationwide march, organized by Women's March Youth Empower, will happen at 10 a.m. and last 17 minutes, one minute for each person killed in the Florida school shooting.
Students across the nation are walking out of class to demand Congress act now to end gun violence. Here's what you need to know about the national school walkout on March 14. The national walkout is one-month anniversary of the shooting. Organizers of the walkout want the protest to be a call for action for stricter gun control legislation.
"We view this work as part of an ongoing and decades-long movement for gun violence prevention, in honor of all victims of gun violence — from James Brady to Trayvon Martin to the 17 people killed in Parkland," the Women's March Youth Empower website wrote on its site. National School Walkout @schoolwalkoutUS http://womensmarch.com/enough,
http://act.indivisible.org/event/national-school-walkout
On Saturday, March 24, the Parkland student survivors have organized March for Our Lives, which will take place in Washington, D.C. and around the globe at sister marches.
IT ISN'T OVER, TIL IT'S OVER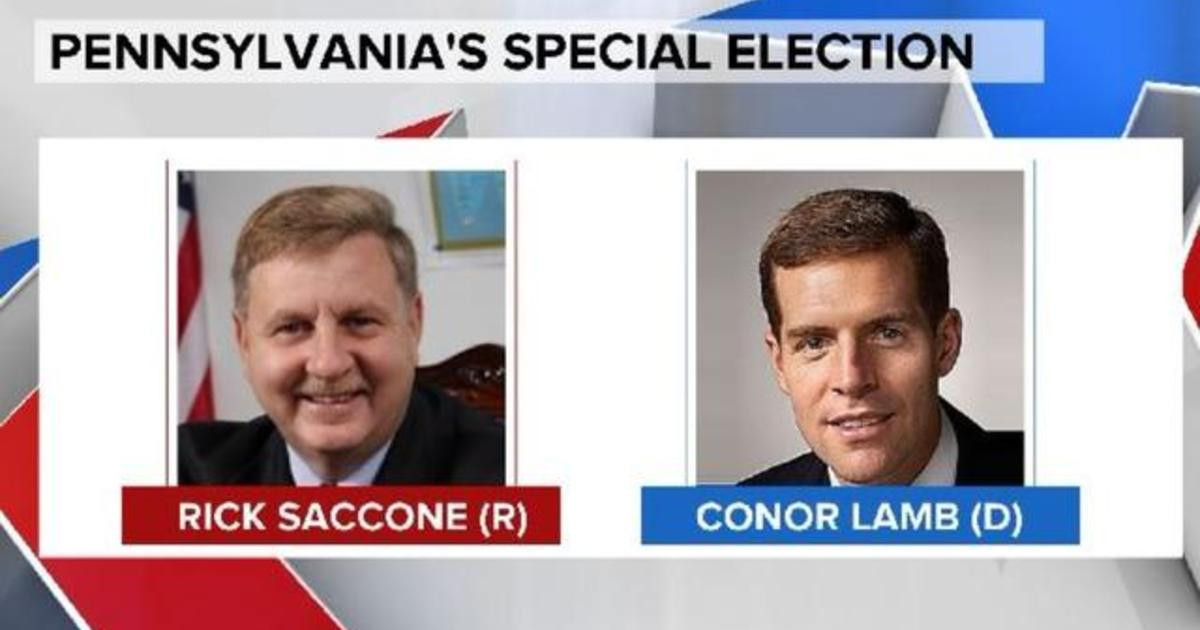 Tuesday's special election in Pennsylvania is too close to call. The polls closed with 100 percent of votes counted but Democrat Conor Lamb held a lead of just 579 votes over Republican Rick Saccone. The election held because anti-abortion Republican Tim Murphy, who previously held the seat, resigned after a woman with whom he had an affair was pressure by him to have an abortion.
A win by Lamb is a bigger win for Democrats that see it as a preview of the midterm elections going their way in November. After two visits by President Trump in Pennsylvania, one just last Saturday night, didn't pull in the votes like the 20 point lead he did in 2016. The support of free trade by Trump in a heavily laden steel industry region and $10 million in support from Republicans into southwestern Pennsylvania for Saccone didn't deliver the win. More to come as absentee ballots come and Saccone has not conceded the win.
HE TOOK ON A COSMIC JOURNEY AND MADE IT COOL TO TRAVEL WITH HIM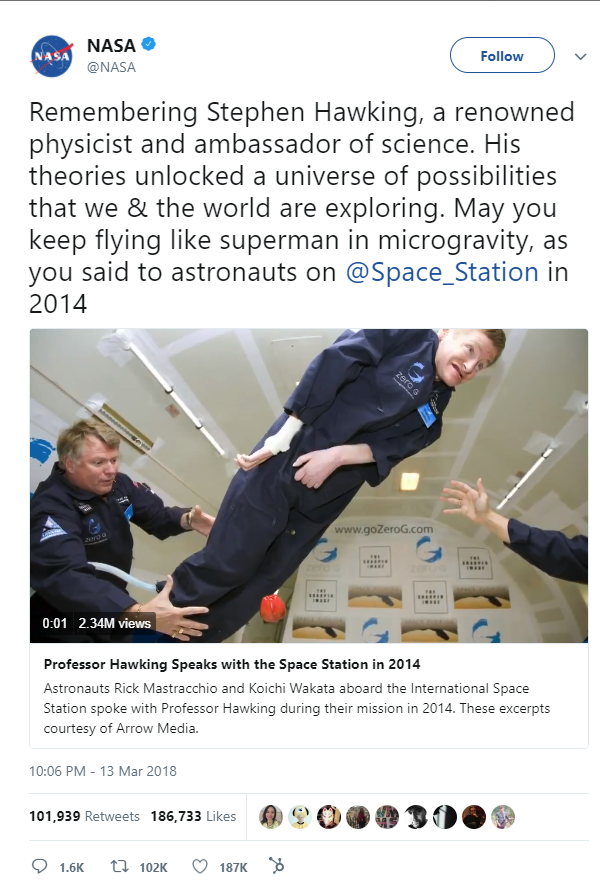 Physicist Stephen Hawking, who made black holes, the cosmos and his public persona cool, has died at age 76, according to the Associated Press. Dr. Hawking, a long sufferer of ALS, amyotrophic lateral sclerosis, is believed to be the longest-living survivor of the disease. Patients with ALS usually within five years of diagnosis. He was diagnosed at age 21.
He lost his voice after a tracheotomy in 1985 communicating through a computerized voice synthesizer. That robotic voice it delivered became the defining factor of his public persona, says the Wall Street Journal. President Barack Obama in 2009 awarding Dr. Hawking the Medal of Freedom said, "From his wheelchair, he's led us on a journey to the farthest and strangest reaches of the cosmos…he has stirred our imagination and shown us the power of the human spirit here on Earth." Click onthe picture to see NASA's video tweet.
MALCOLM BUTLER
T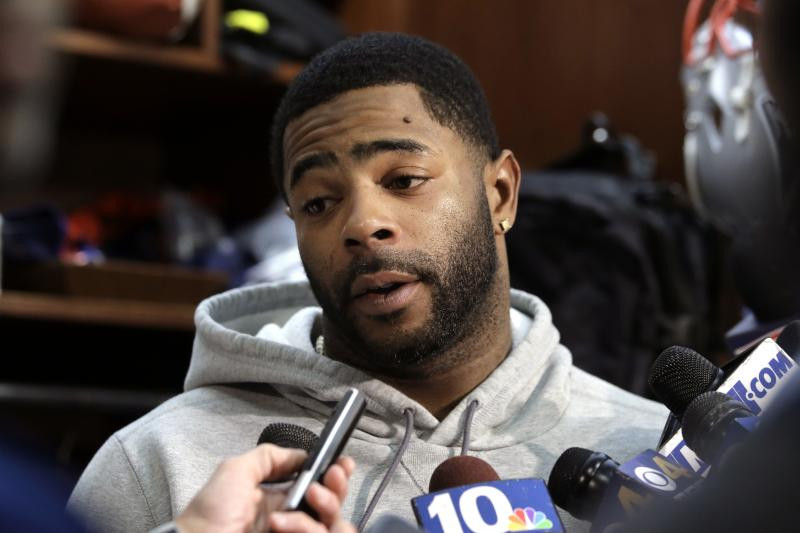 he mystery on Malcolm Butler being benched at the Super Bowl LII, but it's no longer a mystery of where he's going from there. Butler is set to sign a five-year deal with the Tennessee Titans worth more than $61 million. Over $30 million of which in guarantees according to NFL Network Insider Ian Rapoport reported, via a source informed of the situation. When the ink is dry, he's set to cash in as one of the highest-paid defensive stars signed in free agency.
Butler will join new head Mike Vrabel, general manager Jon Robinson, and cornerback Logan Ryan, all of whom spent time in New England. Butler played alongside Ryan and signed under Robinson, formerly Bill Belichick's director of college scouting. Robinson has now removed the cornerback from his list heading into the draft. Stay tuned, Danny Amendola is off to Miami, while other New England Patriots may be taking off too.