Women Pioneer Series - Alice Guy-Blaché
|
author/source:
Lyvia Feraco
Alice Guy-Blaché: Director, Screenwriter, Producer (1873–1968)
1st female director, Alice Guy-Blaché (July 1, 1873 – March 24, 1968) was a pioneer filmmaker, active from the late 19th Century, and one of the first to make a narrative fiction film. From 1896 to 1906 she was probably the only female filmmaker in the world and she made more than 1,000 films by 1907 and ran her own film studio in New Jersey.
Early Life and Career
Alice Ida Antoinette Guy was born outside Paris, France, on July 1, 1873, after her mother, Mariette, had sailed back to France expressly to make sure that her fifth child was born on French soil. Alice's father, Emile Guy, remained in Chile, where he ran a successful publishing company. After spending several years with her maternal grandmother, Alice moved to Chile with the rest of the family but was there only briefly before joining her sisters at a convent school on the French border. When her father's business failed and he died soon after, makeshift schooling was arranged, and Alice eventually trained as a typist and stenographer.
At 21, she joined a still-photography company as secretary to Léon Gaumont, but the business was evolving at the end of the 19th century—she was witness to a demonstration of an early 60mm motion-picture camera, to which Gaumont subsequently secured rights. Alice assisted luminaries like Emile Zola, Gustave Eiffel, and aviator Santos Dumont in using the equipment to record their work, notes Alice's biographer, Alison McMahan.
When Gaumont and Alice attended a private screening—the screen being a piece of paper—of some footage shot by the Lumière brothers on their new 35mm camera, Alice was inspired to ask Gaumont if she could use their camera to film a story.
Alice took to film like a duck to water, enthusiastically embracing the medium to churn out hundreds of short films while working with Gaumont, who made her head of production.
At the age 21, she became the first female director in cinema history with "The Cabbage Fairy", below, a whimsical, if not a particularly accurate vision of where babies come from. (It was shot in 1896, long before rules limiting the amount of time a newborn actor can spend on set, but only a handful of years before nurse Margaret Sanger took up the cause of women's reproductive health.)
She experimented with Gaumont's Chronophone sound syncing system, color tinting, interracial casting, and special effects long before the recognized giants of early cinema had even begun to, and just now, is finally beginning to get some of the recognition she deserves.
She also kept up with early advances in the field through Louis Lumière, whose work had been her introduction to the technology, as well as Thomas Edison and Pathé.
She hired a male assistant from Pathé, and others, many of whom went on to have recognized careers in early French cinema. There was occasional resistance, with one assistant sabotaging her work so she would be fired and he could take her job, but Gustave Eiffel defended Alice.
Alice was a pioneering force in multiple aspects of the burgeoning film industry, including the concept of going on location, and hired English cameraman Herbert Blaché on her first venture. They eventually fell in love, married in 1906, and a year later relocated to the United States, where her husband headed up Gaumont's New York office while Alice was pregnant with daughter Simone.
She was a founder and artistic director of the Solax Studios in Flushing, New York, in 1908.
With more than 1,000 films already under her bustle (while early filmmakers such as D.W. Griffith were just getting their feet wet), Alice opened her own film studio, Solax, producing a film a week. The studio was located in Flushing, Queens.
In 1912, while the filmmaker was pregnant with son Reginald, she invested $100,000 and built a state-of-the-art film studio in Fort Lee, New Jersey, the center of American filmmaking prior to the establishment of Hollywood. That same year she made the film "A Fool and his Money", with a cast comprised only of African-American actors.
Viewed from the lens of 2017, one of her most startling achievements is 1912's "A Fool and His Money", an excerpt of which is below. The tale itself is an unremarkable crowdpleaser: a poor guy falls in love with a wealthy young woman. He goes to great lengths to woo her, outfitting himself with fancy duds and throwing a huge party, only to be bested by a flashy rival.
What is remarkable is that Alice was white and the film's cast is entirely African-American. According to essayist Stratton, the characters are portrayed with none of the explicit racism DW Griffith brought to "The Birth of a Nation" three years later.
As Amy Poehler's Smart Girls site reports, Alice passed from the public view after an expensive divorce from her philandering husband forced her to sell her studio. She struggled to gain public recognition for her pioneering contributions to film history with little success. A Fool and His Money was rediscovered when a flea market shopper bought a musty chest of old, unmarked reels.
Like that film, her reputation is slowly being restored to its former glory. She was awarded France's Legion of Honor in 1953 and a Director's Guild of America Lifetime Achievement Award in 2012.
The film is now at the National Center for Film and Video Preservation at the American Film Institute.
At Solax, Alice continued her innovative filmmaking with technical experimentation, interracial casting, and clever scripts. She made her husband president of Solax so she could concentrate on her strengths, but he resigned in a year and began a rival company, although they continued to work together until World War I slowed production.
Herbert Blaché eventually followed the film industry, and a young actress, to California. Alice got intermittent work but directed her last film—Tarnished Reputations—in 1920. After she and Herbert divorced, she moved back to France with her children, relying heavily on her daughter for financial support.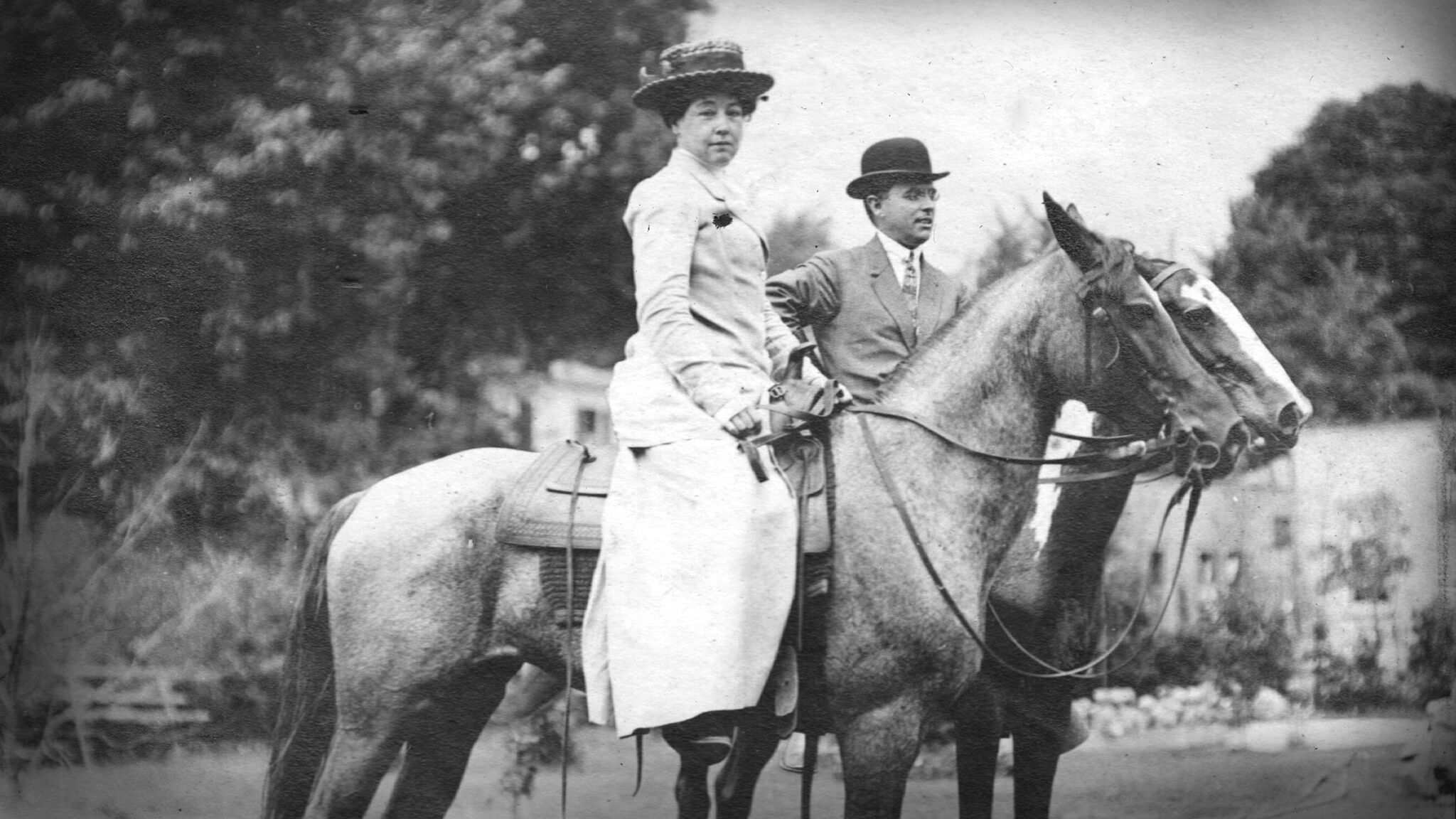 Death and Legacy
Barbra Streisand is credited with calling Alice Guy-Blaché "a French film pioneer who invented the director's job." And indeed that is true, because in the early days of moviemaking, long before there was a film industry, everyone was just making it up as they went along, experimenting with the new technology.
Alice crafted stories, she shaped what it meant to be a director as the role is defined today.
In the late 1940s, when she noticed that the historical record of the film industry didn't include her, she began speaking engagements—with Gaumont's son Louis as her champion—and embarked on her memoirs. The unpublished manuscript was found by her daughter after her death, and Simone and the film writer Anthony Slide translated and published it.
Alice Guy-Blaché returned with her daughter Simone to Mahwah, New Jersey, in 1965 and died there in a nursing home on March 24, 1968.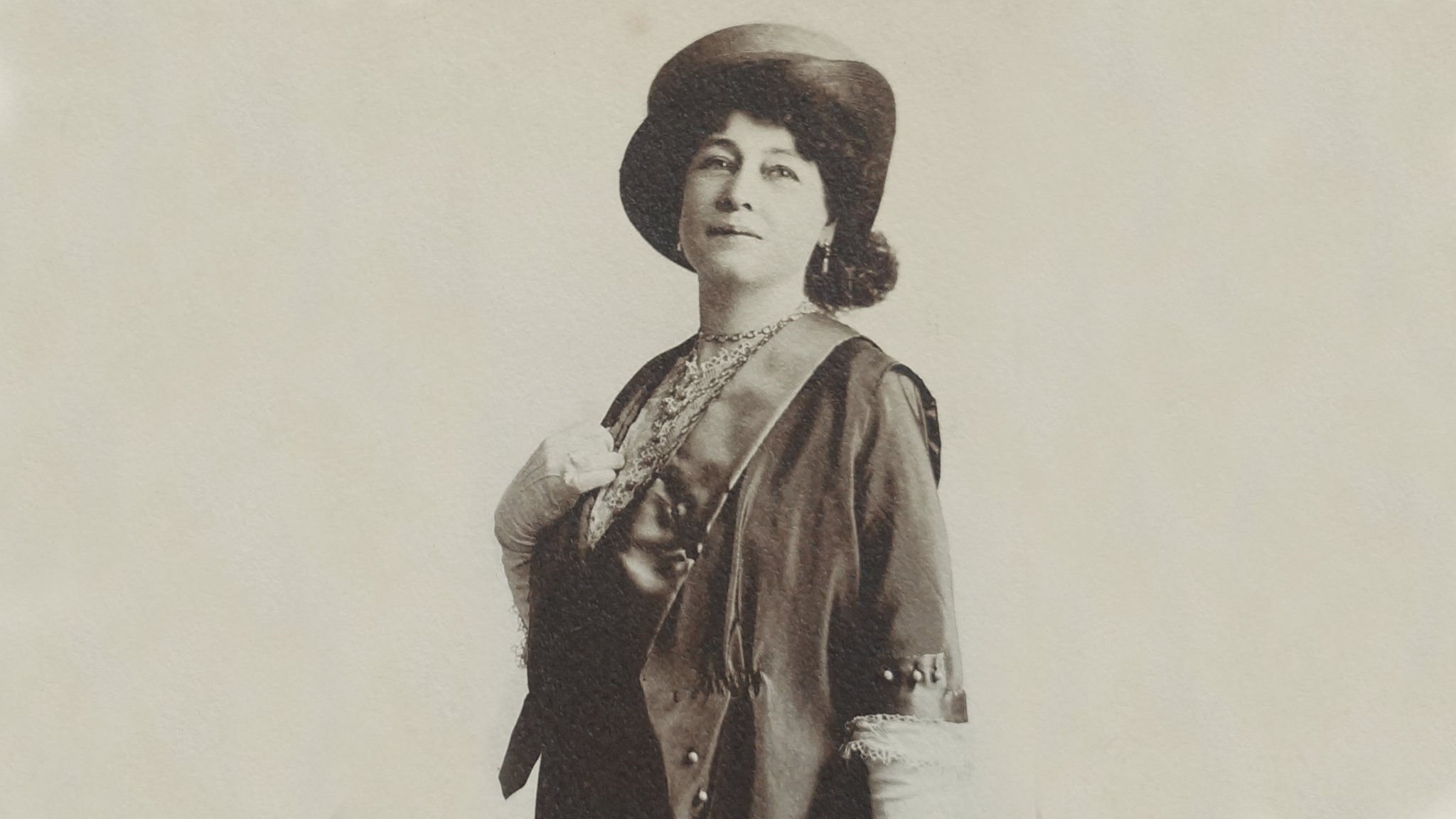 The French government presented her with the Legion of Honor, its highest civilian honor, in 1953. The Fort Lee Film Commission has been working hard to have Alice Guy-Blaché instated in the New Jersey Hall of Fame as well as have a star for her on Hollywood's Walk of Fame. In 2012, Martin Scorsese accorded her the Director's Guild of America Lifetime Achievement Award, saying: "It is the hope and intention of the DGA that by presenting this posthumous special directorial award for lifetime achievement, the Guild can both raise awareness of an exceptional director and bring greater recognition to the role of women in film history."
1953, France's Legion of Honor

March 16, 1957, she was honored in a Cinémath

è

que Française ceremony that went unnoticed by the press

2012 - Director's Guild of America Lifetime Achievement Award

2013 -Inducted into the New Jersey Hall of Fame

2014 - Film podcast "Hell Is for Hyphenates" devoted a segment to exploring the career of Alice Guy-Blaché

2017 - The documentary film "Be Natural" presented at festival de Cannes covered Guy-Blaché's life.
While not an officially recognized honoree, Guy-Blaché, who made over 1,000 films over two decades, definitely qualifies as a trailblazing woman.
"The Consequences of Feminism" (Les résultats du féminisme) (1906)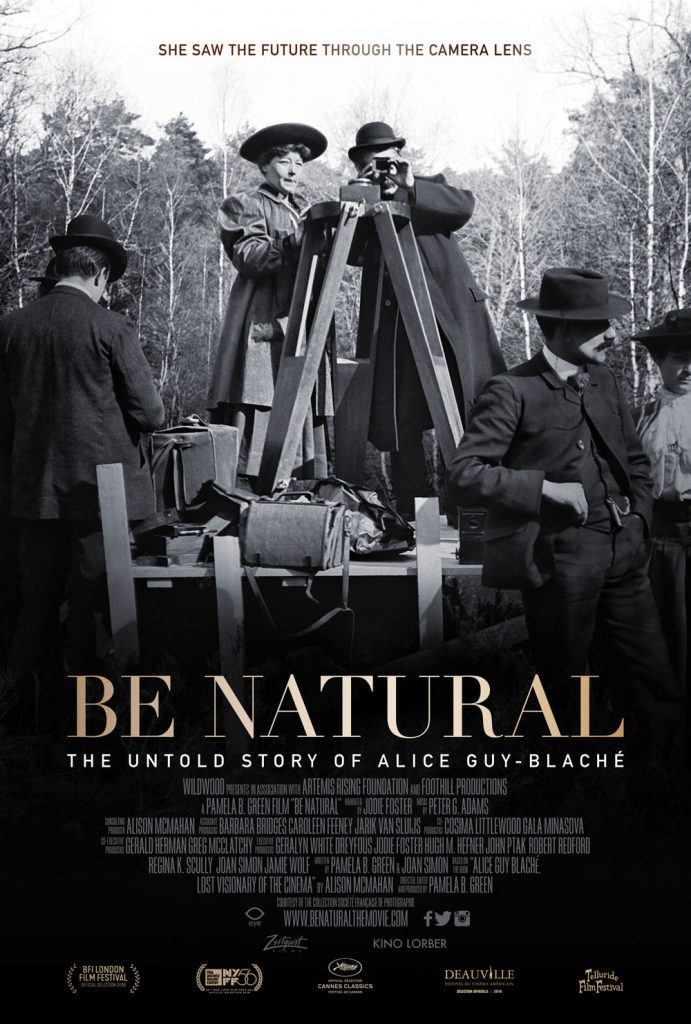 Sources/ Credit:
Biography, Wikipedia, Youtube, Openculture, Historiasdecinema, Cosima Littlewood, http://picagency.com/
#MotherofCinema
New Movie Out Soon: Be Natural: The Untold Story Of Alice Guy-Blaché TRAILER#1