All That Sparkles
|
author/source:
Tom Oetinger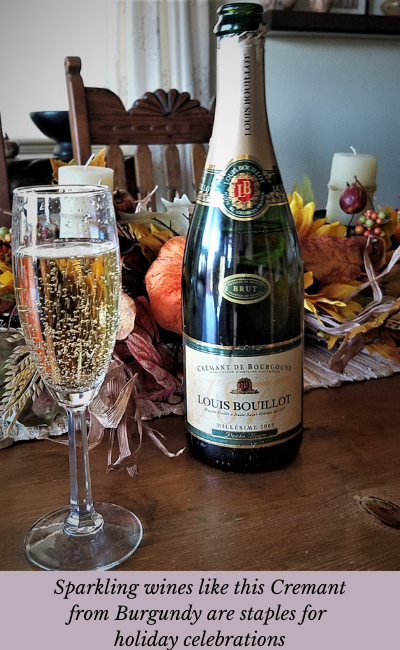 It seems customary that as we approach the holiday season articles and conversations about wine trend toward a topic that is unfortunately neglected for the rest of the year: sparkling wines. Because the sparkling wine category has become inextricably tied to celebrations and festive events, sales of these bottles climb sharply during the months of November and December. Rather than resist this inevitable seasonal interest I thought it might be sensible to leverage the short-term attention to offer a brief lesson in the differences of production and flavor profile of two major categories of sparkling wines: Prosecco and traditional-method sparkling wine, which as a broad category is often and improperly branded as 'Champagne'.
Italian in origin, Prosecco is exclusively produced in the northeastern part of the country, specifically in the regions of Veneto and Friuli. By law, Prosecco must be made with a minimum of 85% Glera grape; an indigenous variety. It is usually produced using the Martinotti method, also referred to as the tank or Charmot method. This technique involves placing the dry base wine in a large, sealed stainless steel tank together with a quantity of sugar and yeast. Carbon dioxide (the fizz) is created as a byproduct of the consumption of sugar by the yeast. After this secondary fermentation, the wine is drawn into another tank and filtered during the transfer. This production method is economical and the primary attributes for sparkling wine made in this style is a fruitiness and perception of freshness. The highest volume and most inexpensive examples of this wine are labeled Prosecco DOC, which are produced from grapes grown from anywhere within the region. But there are two sub-regions which have a reputation of producing higher quality Prosecco; the bottles will be labeled 'Conegliano Valdobbiadene Prosecco DOCG' and 'Asolo Prosecco DOCG'. Up until recently, Prosecco was always bottled as a white wine, although in May of this year the Consortium which regulates the production of Prosecco received approval for a rose' Prosecco, which is made with up to 15% Pinot Nero.

A Prosecco that I highly recommend, although it is a little pricier than most, is the Santa Margherita Prosecco Superiore di Valdobbiadene DOCG Brut. While the name is a mouthful, it is broadly available and possesses a level of complexity rarely encountered in your typical Prosecco.
Traditional method sparkling wine, also known as 'Methode Classique' or 'Méthode Champenoise' is a type of wine that is produced by a completely different process. The base wine is placed into a bottle along with a mixture of sugar, yeast, yeast nutrients, and a clarifying agent (liqueur de tirage). This bottle is closed with a crown cap, similar to what was used on old soda bottles, and then stored upside down in a wine cellar. During the next six to eight weeks a secondary fermentation takes place in the bottle, increasing the alcohol content, and generating carbon dioxide. At the completion of the fermentation, the yeast die and the dead yeast cells (lees) settle into the neck of the bottle. As the yeast cells break down they release proteins and other chemical compounds into the wine in a process known as yeast autolysis. It is this process that gives the sparkling wine a toasty or biscuit characteristic. After a specified period of time, the wine maker will submerge the neck of each bottle into an ice-cold brine solution, freezing the sediment that has settled into the neck. The crown cap is removed and the pressure generated by the CO2 ejects the frozen sediment from the bottle. The bottle is topped off with a small amount of base wine and a cane sugar solution, and then it is corked.
Champagne, French Crémant, Spanish Cava, Italian Franciacorta, and many other sparkling wines throughout the world utilize the traditional method. Most, if not all will list some form of the term 'traditional method' on their label. The variety of grapes used will vary depending on the regulations of the region in which it is produced. As stated, these sparkling wines will tend to have a more complex, biscuit-like character, unlike the crisp, fruit-forward flavors of Prosecco. Because of the expense assumed in the complex production technique, traditional method sparkling wines tend to be more expensive.
A wonderful, value-priced traditional method sparkling wine I recommend is Roederer Estate Brut, produced in the Anderson Valley of California. I also have a weak spot for Alsatian Crémant. Lucien

Albrecht Crémant Brut Rose Tradition is a lovely example of this style.
Now that your head is spinning from this sparkling wine lesson it is a fine time to do a little shopping to stock up bubbly for your holiday festivities. When you pop that cork make sure you raise a glass in hopes that 2021 will be a better year than 2020.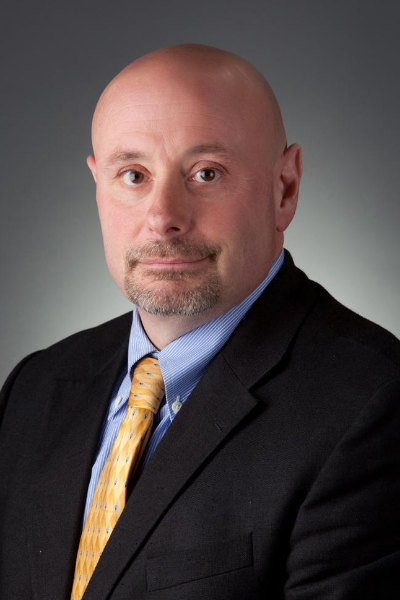 Saluté
Tom Oetinger holds an advanced certification in wine & spirits from the WSET in London, England. He is available to assist you with your wine events or answer your wine questions at [email protected]