Stopping Traffic
|
author/source:
Rita N. Wolfson
It was the 1950's and Dwight D. Eisenhower was President. The housing boom was drawing families from crowded cities to the enclaves of the quiet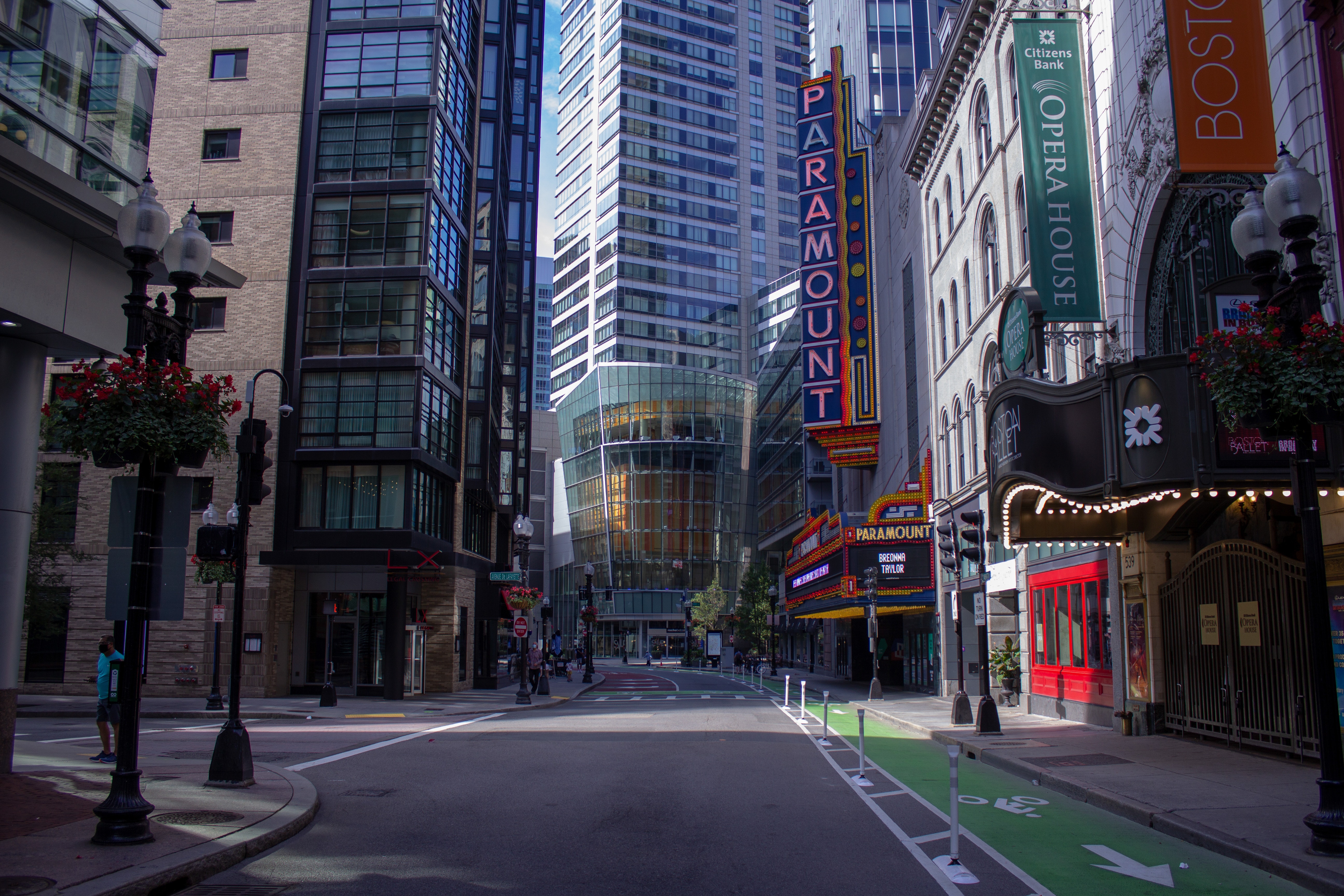 suburbs. However, for their jobs, these new suburban dwellers commuted daily back to the city.
Gina, an attractive young woman in her early twenties, made the trip every morning to get to her job. She worked as a receptionist at a prestigious photography studio in the heart of the theater district in Boston.
She was in awe of the location of her workplace. It was a colorful and bustling area with a variety of shops, restaurants, and billboards advertising the live theatre performances. For Gina, every day was adventurous both at work and on her lunch hour. Often, she met a friend or two for lunch at nearby restaurants where actors would be having lunch. Being in such close proximity to these celebrities was often the highlight of lunch as well as the rest of their day.
At the photography studio she worked with adults, children, service men and women, and an occasional pet. She was a professional at her job. Knowing the technical process of producing a finished portrait, she was able to help her customers visualize what the finished portrait would look like. It would not look like the unretouched proofs of their faces that showed exaggerated lines and blemishes. She was confident in reassuring them that the retouching of the negatives would remove the imperfections and the finished portrait would be very much to their liking. With few exceptions, her customers were very pleased with their pictures and most appreciative of her help.
After Gina would be left off in the area where she worked, she would be at a busy intersection with exceptionally heavy morning traffic. Very often, she would ignore the traffic lights and daringly cross the street, often bringing traffic to a complete stop. As she walked with a little bounce in her step, and the swagger of an attractive young woman, she would hear whistles or flattering remarks from the stopped drivers who enjoyed watching her cross over to the other side of the street. Stopping traffic became a morning ritual for her. She was smitten with her newly found power to stop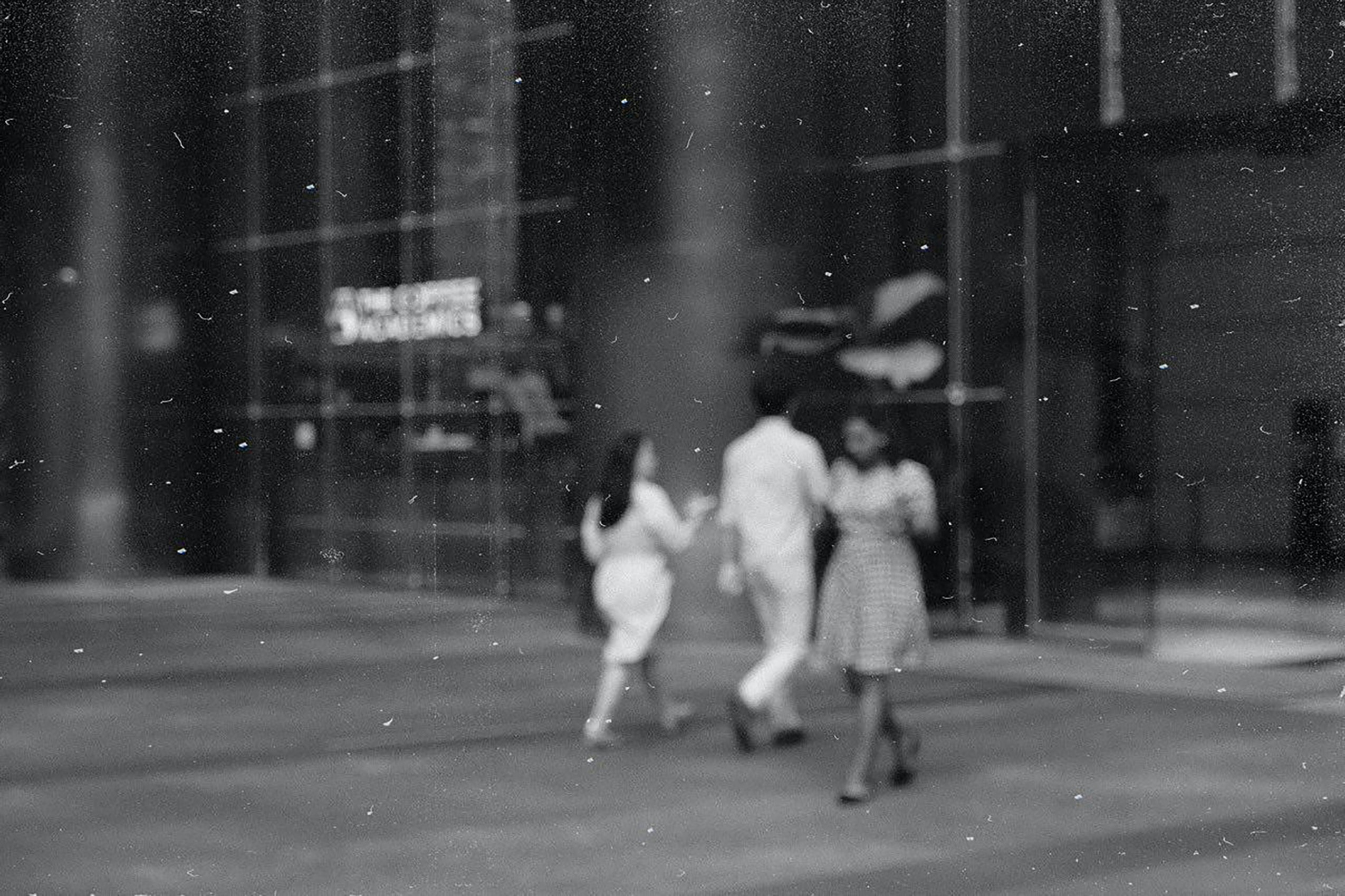 traffic on one of Boston's busiest intersections,
Ultimately, Gina followed her planned path of meeting and marrying her prince charming. They parented two beautiful daughters, became a family of four, and happily grew together. Their daughters matured, married and became mothers, each having a son, making Gina and her husband very proud grandparents.
Seventy plus years have passed since Gina was in her early twenties and stopped the heavy morning traffic crossing the street. Now in her nineties, Gina is still stopping traffic. Not as daring as she was in her younger days, but with the aid of her walker and crosswalks, drivers still come to a complete stop and have to wait for her to slowly walk across the street to reach her destination. A fine example that history repeats itself.
Gina's continues to be grateful for her longevity with its many hits and often misses too. Recently she confided to a friend that she still misses the whistles and the flattering remarks from the stopped drivers when she now ventures out.
BIO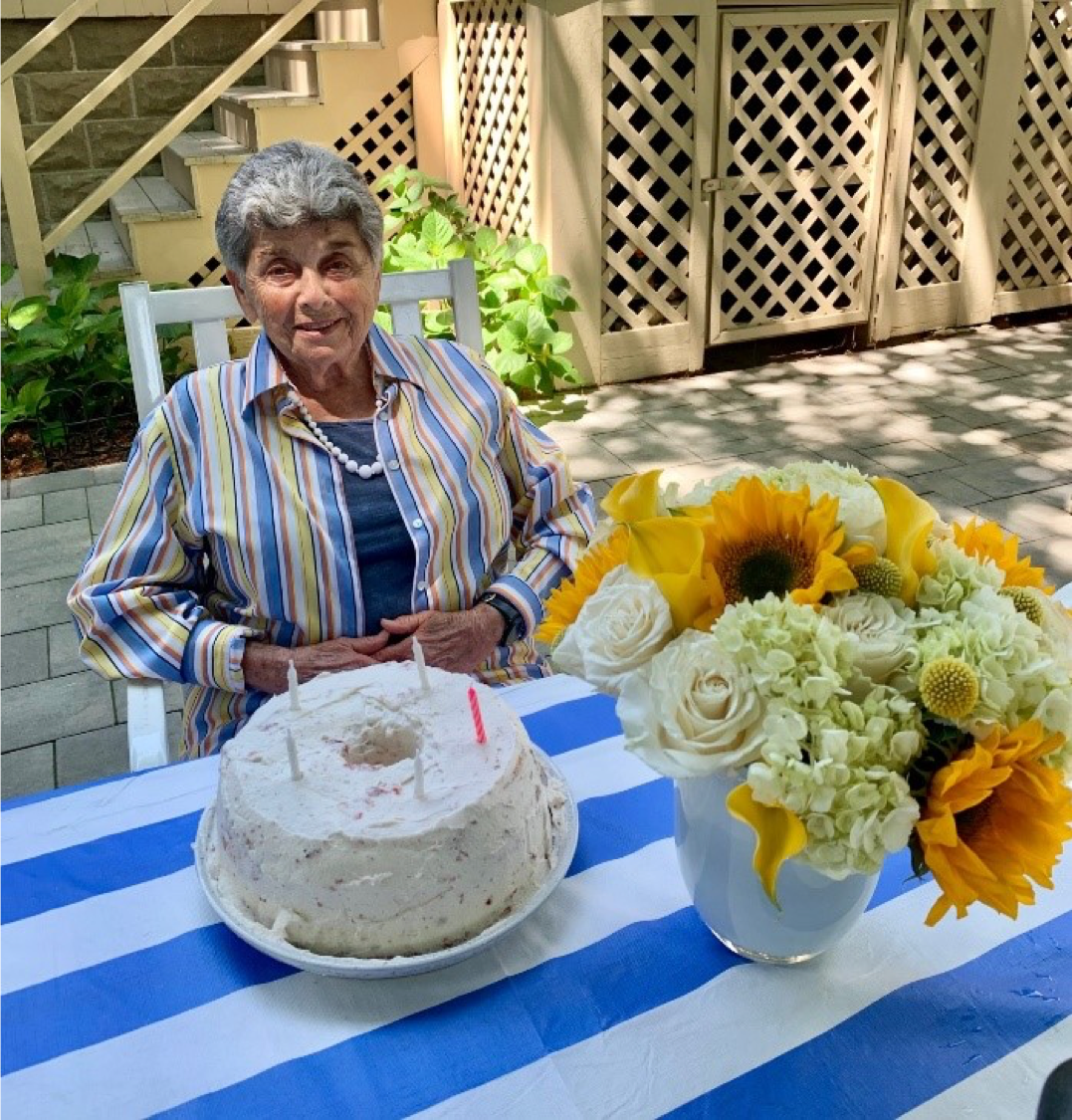 Rita Nathan Wolfson is a 94-year-old author, poet, and artist.  For more than twenty years she created artwork and jewelry utilizing recycled paper, the profits of which were donated to charitable causes. Rita self-published a book that combined her artwork and creative writing: One Liner on Two Lines and most recently, during the pandemic, she has been sharing her poetry on YouTube as the Positive Poet.
Rita began her creative journey later in life, after raising her family.  She earned her undergraduate degree from the University of Massachusetts, Boston at the age of 65, where she discovered her passion for learning.  Upon graduation, she became a founding member of the Osher Lifelong Learning Institute - taking countless classes and leading poetry seminars. She is tireless in her interests and has recently expanded her writing into the short story genre.
Photo credits: @Pexels: Stacey Koenitz R @goldcircuits, Abdullah Almutairi @alabde0