Summer Books Curated Just for You - August 2020
|
author/source:
Compiled by Lyvia Feraco and Cathie Briggette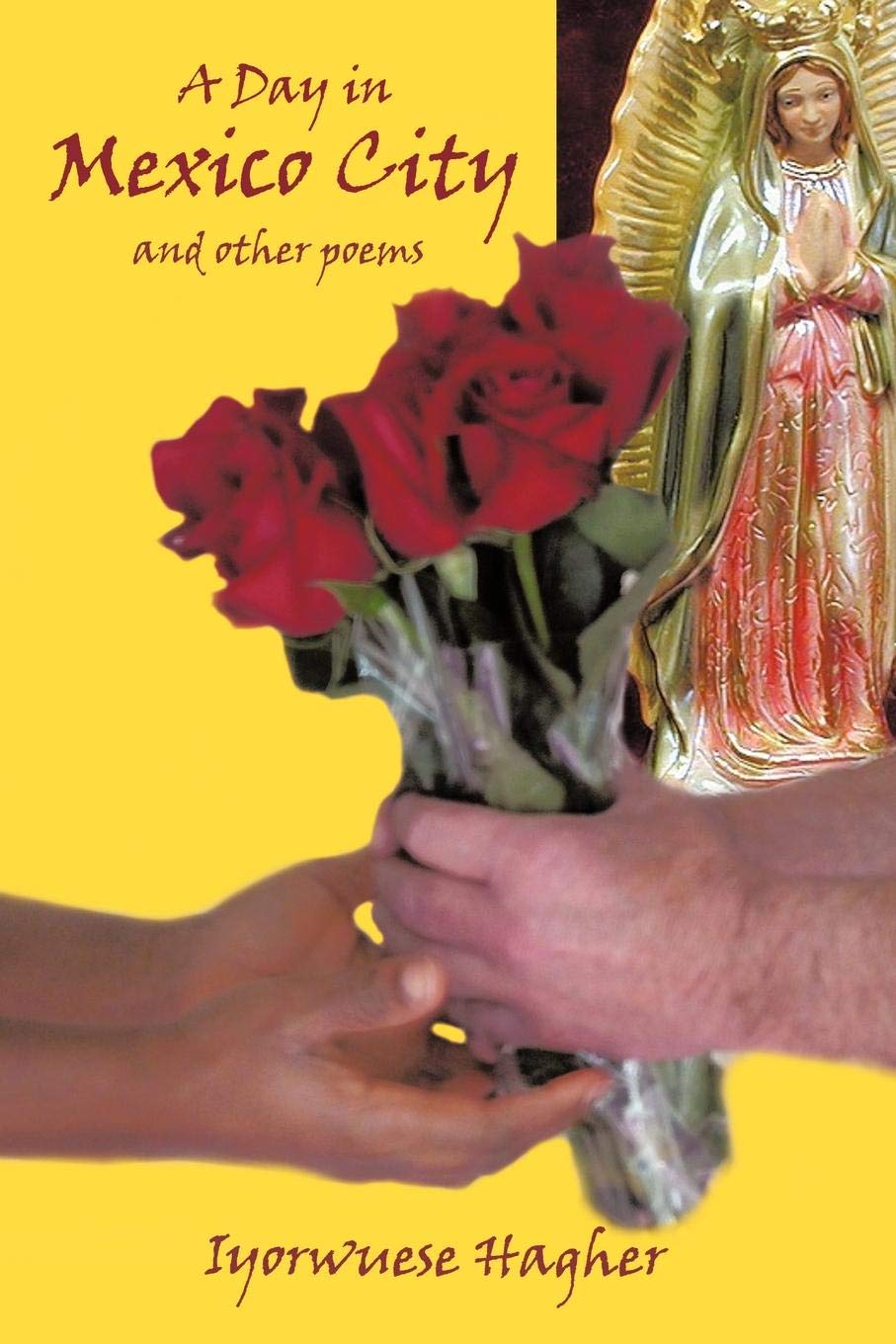 In this collection, Nigeria's former envoy to Mexico reflects on life in Mexico but also makes strong statements about life in the developing world. He takes issues with poverty and its causes: bad leadership, lack of democracy, injustice, corruption and greed. The poems offer hope in the human condition, and empathize with the suffering of the downtrodden, the poor and the weak. They are lucid, easily accessible and trenchantly engaged with, issues of social justice. Two poems were inspired by his son's struggles with British immigration and by his wife of forty-five years whom he called "My Life".
Iyorwuese Hagher is a leading African Dramatist and professor of Theatre and Drama. He is a leading advocate of Theatre for social action and development. Hagher is the President, African Leadership Institute USA, and Pro-Chancellor, Afe Babalola University.
Facts About Iyorwuese Hagher
Born: June 25, 1949
Birth Place: Kasar Benue Nigeria
Best Known: for his political plays and Diplomacy as well as an advocate of good governance and leadership. Hagher advocates for soft power diplomacy instead of violence from wars and arms race globally.
Iyorwuese Hagher's writing career spans over 40 years and mostly focuses on the subject of bad leadership and corruption in Africa. Hagher is also a leading Nigeria opinion leader and advocate of social justice. He has held important positions in the Nigerian Senate and was a member of the Nigerian Constitutional Conference 1994-1995. Hagher served in an executive capacity in the Nigeria Government as Minister of State, Power, and Steel Ministry and as Minister of State for the Health Ministry. He was Nigerian's ambassador to Mexico 2004-2007 and Canada.2008-2012.
BIO

: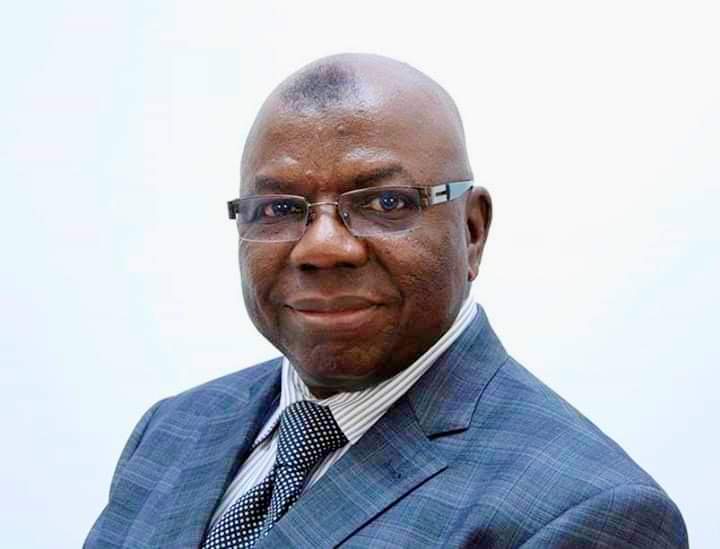 Iyorwuese Hagher is a celebrated African dramatist, poet, and non-fiction writer. Hagher is active in social reformation through his plays, essays, and poems where he trenchantly wars against public corruption, violence, mendacity, arrogance, selfishness, and self-deception. Born on June 25, 1949, Iyorwuese Hagher was raised in Nigeria. He studied English, Drama, and Political Science at the Ahmadu Bello University Zaria, where he also taught Drama and produced Plays. He retired as a professor of theatre and drama at the University of Jos where he established theatre for development practice.
Hagher is best known for his ideas about Servant Leadership and his passion to reform politics in Nigeria and Africa. Hagher is deeply concerned about the transformative effect of education on the individual and established academic excellence awards for educationally disadvantaged Communities in Central Nigeria. Hagher became the Pro-Chancellor, Afe Babalola University 2010, and has helped to build one of the best Universities in Africa-the Afe Babalola University. In 1999 Hagher established the Leadership Institute Nigeria which trains young people for Leadership and peaceful co-existence with their neighbors. In 2012, Hagher founded the Africa Leadership Institute United States of America, where he works with other African leaders in the diaspora to develop a caring and responsible leadership on the African continent. He is the current president
CELEBRATING PROFESSOR IYORWUESE H. HAGHER:
Professor Iyorwuese Hagher O.O.N.*: Celebrating A Golden Fish And Global Leader @ 71 - By Samuel Allen Zenke
*Officer of the Order of the Niger (O.O.N.)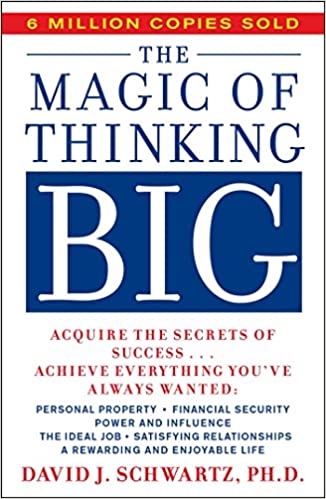 Millions of readers have acquired the secrets of success through The Magic of Thinking Big. Achieve everything you always wanted: financial security, power and influence, the ideal job, satisfying relationships, and rewarding, happy life.
Set your goals high...then exceed them!
Millions of people throughout the world have improved their lives using The Magic of Thinking Big. Dr. David J. Schwartz, long regarded as one of the foremost experts on motivation, will help you sell better, manage better, earn more money, and—most important of all—find greater happiness and peace of mind.
The Magic of Thinking Big gives you useful methods, not empty promises. Dr. Schwartz presents a carefully designed program for getting the most out of your job, your marriage and family life, and your community. He proves that you don't need to be an intellectual or have innate talent to attain great success and satisfaction—but you do need to learn and understand the habit of thinking and behaving in ways that will get you there. This book gives you those secrets!
Believe you can succeed and you will:
-Cure yourself of the fear of failure
-Think and dream creatively
-You are what you think you are
-Make your attitudes your allies
-Learn how to think positively
-Turn defeat into victory
-Use goals to help you grow
-Think like a leader
BIO: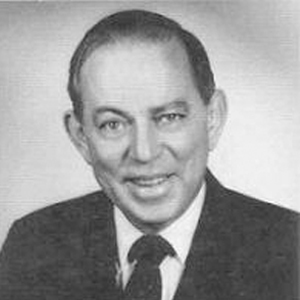 David Joseph Schwartz, Jr. (March 23, 1927 – December 6, 1987) was an American motivational writer and coach, best known for authoring The Magic of Thinking Big in 1959.
He was a professor of marketing, chairman of the department, and Chair of Consumer Finance at Georgia State University, Atlanta, and was considered a leading American authority on motivation.
He became well known through his motivational publications and self-help books, especially for The Magic of Thinking Big, published in 1959. Later, he began his own work as a self-help coach and life strategist and founded his own consultancy firm focusing on leadership development called Creative Educational Services Inc.
Georgia State University awards a scholarship in his honor.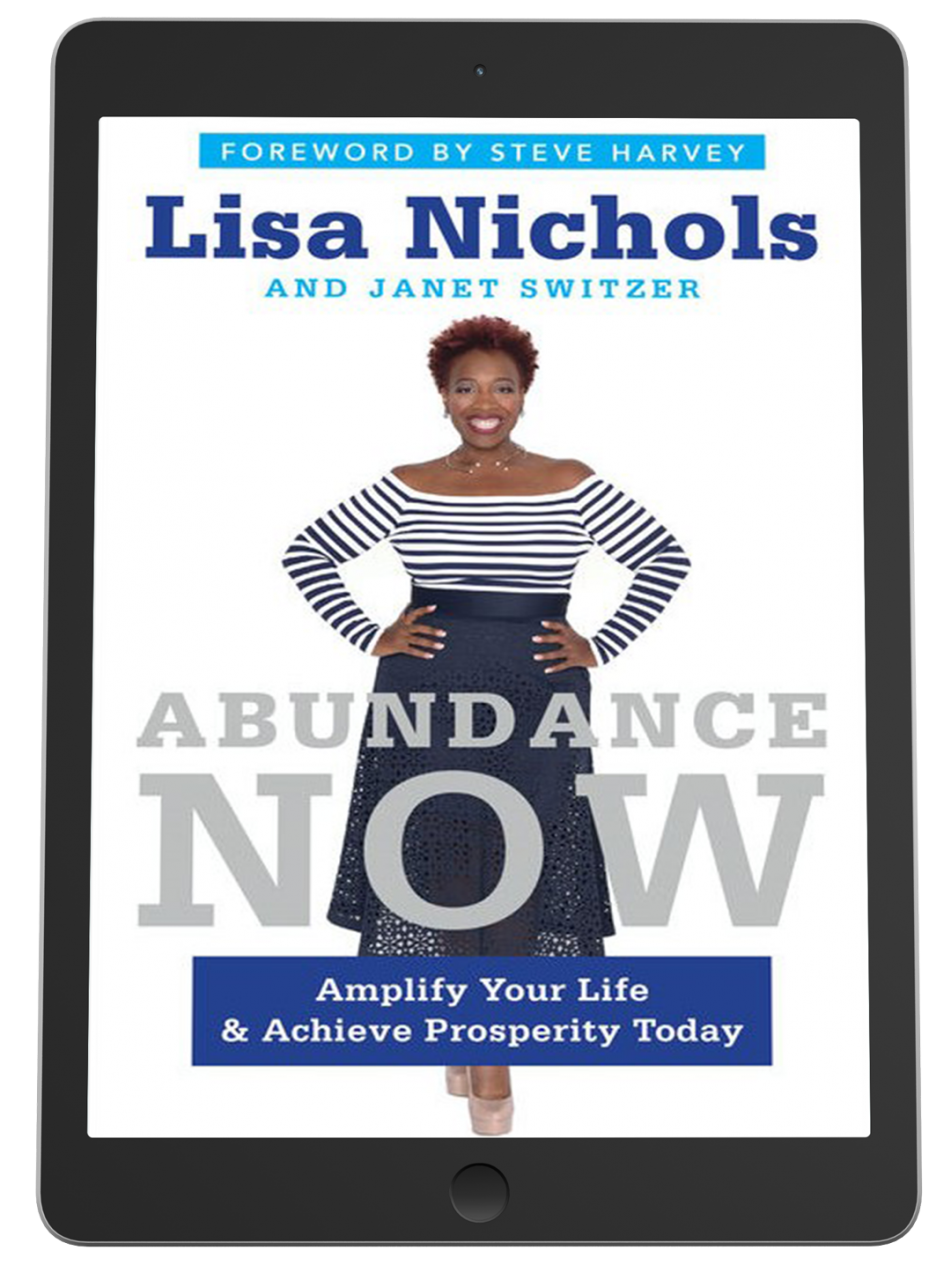 New York Times bestselling author, Personal Transformation guru, and life coach for the Steve Harvey Show and Today, Lisa Nichols shares her journey from scarcity to abundance, outlining steps everyone can take to create abundance in career, relationships, self, and finances—while creating a legacy for others to follow.
Twenty years ago, Lisa Nichols was a single mother dependent on public assistance and jumping from one dead-end job to the next. Determined to break out of the defeatist mindset, negative behavior, and bad habits that were holding her back from success, she resolved to change her life. Today, she leads the life of her dreams.
In Abundance Now, this icon in the field of personal transformation shares her secrets to creating a life that is rich in every way possible. Focusing on the four areas of life that must be refined to bring true abundance, or the 4 E's—Enrichment, Enchantment, Engagement, Endowment—Nichols identifies the framework upon which a fulfilled existence is built. Abundance Now offers provocative lessons, actionable plans and real-life case-studies, and makes clear what we must do every day to attract abundance, how to act as if we are already leading abundant lives, and how to open the door to a life of richness in our work, our relationships, our finances, and in our view of ourselves.
BIO (from her website)
LISA NICHOLS is one of the world's most-requested motivational speakers, as well as a media personality and corporate CEO whose global platform has reached nearly 80 million people. From a struggling single mom on public assistance to a millionaire entrepreneur, Lisa's courage and determination have inspired fans worldwide and helped countless audiences break through, to discover their own untapped talents and infinite potential.
As Founder and Chief Executive Officer of Motivating the Masses, Inc., Lisa has developed workshops and programs that have transformed the lives of countless men and women, and altered the trajectory of businesses throughout the country and across the world.
Lisa is also a best-selling author of six books, and her 7th book ABUNDANCE NOW was published in 2016 by HarperCollins. In ABUNDANCE NOW, Lisa continues her journey with her fans, providing a clear and practical blueprint for personal success, drawn directly from the life experiences of its beloved author. ABUNDANCE NOW is the follow-up to Lisa's New York Times Best Seller, NO MATTER WHAT.
Lisa's extraordinary story of transforming her own life from public assistance for her family to leading a multi-million dollar enterprise is the inspiration behind her bold mission to teach others that it is possible to do the same. Today, fans worldwide revere Lisa for her mastery of teaching people how to accomplishing unfathomable goals and tap their limitless potential.
A noted media personality who has appeared on Oprah, The Today Show, The Dr. Phil Show, The Steve Harvey Show, and Extra – just to name a few, is also celebrated for the impact she has on the lives of teens. Through Lisa's non-profit foundation Motivating the Teen Spirit, she has touched the lives of over 270,000 teens, prevented over 3,800 teen suicides, supported 2,500 dropouts in returning to school, and has helped thousands reunite with families.
Among the prestigious awards and honors bestowed upon Lisa for her extensive work are the Humanitarian Award from the country of South Africa, The Ambassador Award, and the LEGO Foundation's Heart of Learning Award. The City of Henderson, Nevada named November 20th as Motivating the Teen Spirit Day; the City of San Diego named April 25th Motivating the Masses Day, and the City of Houston, Texas named May 9th as Lisa Nichols Day for her dedication to service, philanthropy and healing.
Lisa lives, plays and works in the greater San Diego, California area and on stages around the world, working alongside her world-class team committed to Motivating the Masses.
(National Book Award Winner)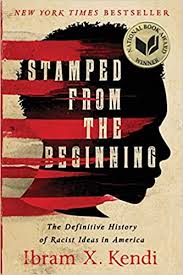 Some Americans insist that we're living in a post-racial society. But racist thought is not just alive and well in America--it is more sophisticated and more insidious than ever. And as award-winning historian Ibram X. Kendi argues, racist ideas have a long and lingering history, one in which nearly every great American thinker is complicit.
In this deeply researched and fast-moving narrative, Kendi chronicles the entire story of anti-black racist ideas and their staggering power over the course of American history. He uses the life stories of five major American intellectuals to drive this history: Puritan minister Cotton Mather, Thomas Jefferson, abolitionist William Lloyd Garrison, W.E.B. Du Bois, and legendary activist Angela Davis.
As Kendi shows, racist ideas did not arise from ignorance or hatred. They were created to justify and rationalize deeply entrenched discriminatory policies and the nation's racial inequities.
In shedding light on this history, Stamped from the Beginning offers us the tools we need to expose racist thinking. In the process, he gives us reason to hope.
Praise for Stamped from the Beginning:
"We often describe a wonderful book as 'mind-blowing' or 'life-changing' but I've found this rarely to actually be the case. I found both descriptions accurate for Ibram X. Kendi's Stamped from the Beginning... I will never look at racial discrimination again after reading this marvellous, ambitious, and clear-sighted book." - George Saunders, Financial Times, Best Books of 2017
"Ambitious, well-researched and worth the time of anyone who wants to understand racism." --Seattle Times
"A deep (and often disturbing) chronicling of how anti-black thinking has entrenched itself in the fabric of American society." --The Atlantic
-Winner of the 2016 National Book Award for Nonfiction
-A New York Times Bestseller
-A Washington Post Bestseller
-On President Obama's Black History Month Recommended Reading List
-Finalist for the 2016 National Book Critics Circle Award for Nonfiction
-Named one of the Best Books of the Year by the Boston Globe, Washington Post, -Chicago Review of Books, The Root, Buzzfeed, Bustle, and Entropy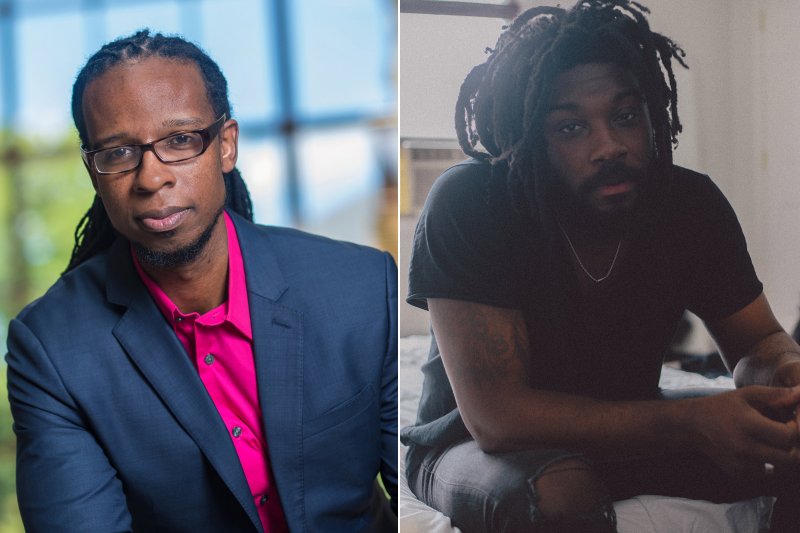 Left: Ibram X Kendi, Right: Jason Reynolds
Courtesy of Ibram X. Kendi; Nathan Bajar
A Remix of the National Book Award-winning Stamped from the Beginning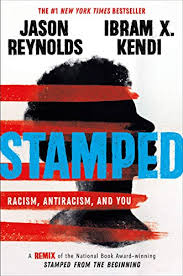 A timely, crucial, and empowering exploration of racism--and antiracism--in America
This is NOT a history book. This is a book about the here and now. A book to help us better understand why we are where we are. A book about race.
The construct of race has always been used to gain and keep power, to create dynamics that separate and silence. This remarkable reimagining of Dr. Ibram X. Kendi's National Book Award-winning Stamped from the Beginning reveals the history of racist ideas in America, and inspires hope for an antiracist future. It takes you on a race journey from then to now, shows you why we feel how we feel, and why the poison of racism lingers. It also proves that while racist ideas have always been easy to fabricate and distribute, they can also be discredited.
Through a gripping, fast-paced, and energizing narrative written by beloved award-winner Jason Reynolds, this book shines a light on the many insidious forms of racist ideas--and on ways readers can identify and stamp out racist thoughts in their daily lives.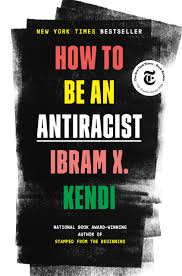 #1 NEW YORK TIMES BESTSELLER • From the National Book Award–winning author of Stamped from the Beginning comes a "groundbreaking" (Time) approach to understanding and uprooting racism and inequality in our society—and in ourselves.
"The most courageous book to date on the problem of race in the Western mind."—The New York Times
NAMED ONE OF THE BEST BOOKS OF THE YEAR BY The New York Times Book Review • Time • NPR • The Washington Post • Shelf Awareness • Library Journal • Publishers Weekly • Kirkus Reviews
Antiracism is a transformative concept that reorients and reenergizes the conversation about racism—and, even more fundamentally, points us toward liberating new ways of thinking about ourselves and each other. At its core, racism is a powerful system that creates false hierarchies of human value; its warped logic extends beyond race, from the way we regard people of different ethnicities or skin colors to the way we treat people of different sexes, gender identities, and body types. Racism intersects with class and culture and geography and even changes the way we see and value ourselves. In How to Be an Antiracist, Kendi takes readers through a widening circle of antiracist ideas—from the most basic concepts to visionary possibilities—that will help readers see all forms of racism clearly, understand their poisonous consequences, and work to oppose them in our systems and in ourselves.
Kendi weaves an electrifying combination of ethics, history, law, and science with his own personal story of awakening to antiracism. This is an essential work for anyone who wants to go beyond the awareness of racism to the next step: contributing to the formation of a just and equitable society.
Praise for How to Be an Anti-Racist
"Ibram X. Kendi's new book, How to Be an Antiracist, couldn't come at a better time... Kendi has gifted us with a book that is not only an essential instruction manual but also a memoir of the author's own path from anti-black racism to anti-white racism and, finally, to antiracism... How to Be an Antiracist gives us a clear and compelling way to approach, as Kendi puts it in his introduction, 'the basic struggle we're all in, the struggle to be fully human and to see that others are fully human.' "—NPR
"Kendi dissects why in a society where so few people consider themselves to be racist the divisions and inequalities of racism remain so prevalent. How to Be an Antiracist punctures the myths of a post-racial America, examining what racism really is—and what we should do about it."—Time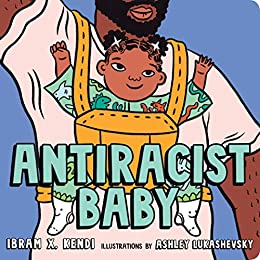 From the National Book Award-winning author of Stamped from the Beginning and How to Be an Antiracist comes a fresh new board book that empowers parents and children to uproot racism in our society and in ourselves.
Take your first steps with Antiracist Baby! Or rather, follow Antiracist Baby's nine easy steps for building a more equitable world.
With bold art and thoughtful yet playful text, Antiracist Baby introduces the youngest readers and the grown-ups in their lives to the concept and power of antiracism. Providing the language necessary to begin critical conversations at the earliest age, Antiracist Baby is the perfect gift for readers of all ages dedicated to forming a just society.
BIO:
IBRAM X. KENDI is one of America's foremost historians and leading antiracist voices. He is a National Book Award-winning and #1 New York Times bestselling author. Kendi is the Andrew W. Mellon Professor in the Humanities and the Founding Director of the Boston University Center for Antiracist Research. Kendi is a contributor writer at The Atlantic and a CBS News correspondent. He will become the 2020-2021 Frances B. Cashin Fellow at the Radcliffe Institute for the Advanced Study at Harvard University.
Kendi is the author of THE BLACK CAMPUS MOVEMENT, which won the W.E.B. Du Bois Book Prize, and STAMPED FROM THE BEGINNING: THE DEFINITIVE HISTORY OF RACIST IDEAS IN AMERICA, which won the National Book Award for Nonfiction in 2016. At 34 years old, Kendi was the youngest ever winner of the NBA for Nonfiction. He grew up dreaming about playing in the NBA (National Basketball Association), and ironically he ended up joining the other NBA.
His third book, HOW TO BE AN ANTIRACIST, was a #1 New York Times Bestseller and made several Best Books of 2019 lists. His much anticipated fourth book with Jason Reynolds, STAMPED: RACISM, ANTIRACISM, AND YOU, was also a # 1 on the New York Times Bestseller. His first board book, ANTIRACIST BABY, was recently published and was a #1 Indie Bestseller.
Kendi has published fourteen academic essays in books and academic journals, including The Journal of African American History, Journal of Social History, Journal of Black Studies, Journal of African American Studies, and The Sixties: A Journal of History, Politics and Culture. He has published op-eds in numerous periodicals, including The New York Times, The Guardian, Washington Post, London Review, Time, Salon, Diverse: Issues in Higher Education, Paris Review, Black Perspectives, and The Chronicle of Higher Education. He commented on a series of international, national, and local media outlets, such as CNN, MSNBC, NPR, Al Jazeerah, PBS, BBC, Democracy Now, OWN, and Sirius XM. A sought after public speaker, Kendi has delivered hundreds of addresses over the years at colleges and universities, bookstores, festivals, conferences, libraries, churches, and other institutions in the United States and abroad.
Kendi strives to be a hardcore antiracist and softcore vegan. He enjoys joking it up with friends and family, partaking in African American culture, weight-lifting, reading provocative books, discussing the issues of the day with open-minded people, and hoping and pressing for the day the New York Knicks will win an NBA championship and for the day this nation and world will be ruled by the best of humanity.
In 2013, he changed his middle name from Henry to Xolani (meaning "Peace" in Zulu) and surname from Rogers to Kendi when he wed Sadiqa Kendi, a pediatric emergency physician from Albany, Georgia. They chose their new name together and unveiled "Kendi," meaning "loved one" in Meru, to their family and friends at their wedding. Their wedding photos, including Sadiqa's beautiful gold dress, were featured in Essence Magazine.
Kendi was born in 1982 to parents who came of age during the Black power movement in New York City. They were student activists and Christians inspired by Black liberation theology. While Kendi was in high school, his family moved from Jamaica, Queens, to Manassas, Virginia. He traveled further south and attended Florida A&M University, where he majored in journalism. He initially aspired for a career in sports journalism, freelancing for several Florida newspapers, and interning at USA Today Sports Weekly, as well as in the sports sections of the Mobile Register and Atlanta Journal-Constitution. By the end of his tenure at FAMU, he had become alienated from sports journalism and increasingly interested in engaging in racial justice work. He picked up a second major in African American Studies and graduated in 2004.
After working for a time as a journalist at The Virginian Pilot, Kendi pursued his graduate studies. At 27 years old, he earned his doctoral degree in African American Studies from Temple University in 2010. Kendi has taught at SUNY Oneonta, SUNY Albany, the University of Florida, and American University. In 2017, he became a full professor, the highest professorial rank, at 34 years old.
Kendi has been visiting professor at Brown University, a 2013 National Academy of Education/Spencer Postdoctoral Fellow, and postdoctoral fellow at the Rutgers Center for Historical Analysis. He has also resided at The John W. Kluge Center at the Library of Congress as the American Historical Association's 2010-2011 J. Franklin Jameson Fellow in American History. In the summer of 2011, he lived in Chicago as a short-term fellow in African American Studies through the Black Metropolis Research Consortium. He has received research fellowships, grants, and visiting appointments from a variety of other universities, foundations, professional associations, and libraries, including the Lyndon B. Johnson Library & Museum, University of Chicago, Wayne State University, Emory University, Duke University, Princeton University, UCLA, Washington University, Wake Forest University, and the historical societies of Kentucky and Southern California. In 2019, The Root 100 listed him as the 15th most influential African American between the ages of 25 and 45 and the most influential college professor. Kendi was awarded the prestigious Guggenheim Fellowship in 2019.
Kendi lives in Boston, Massachusetts.
AMAZON version: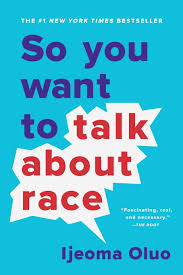 In this New York Times bestseller, Ijeoma Oluo offers a hard-hitting but user-friendly examination of race in America
Widespread reporting on aspects of white supremacy--from police brutality to the mass incarceration of Black Americans--has put a media spotlight on racism in our society. Still, it is a difficult subject to talk about. How do you tell your roommate her jokes are racist? Why did your sister-in-law take umbrage when you asked to touch her hair--and how do you make it right? How do you explain white privilege to your white, privileged friend?
In So You Want to Talk About Race, Ijeoma Oluo guides readers of all races through subjects ranging from intersectionality and affirmative action to "model minorities" in an attempt to make the seemingly impossible possible: honest conversations about race and racism, and how they infect almost every aspect of American life.
"Oluo gives us--both white people and people of color--that language to engage in clear, constructive, and confident dialogue with each other about how to deal with racial prejudices and biases."
--National Book Review
"Generous and empathetic, yet usefully blunt... it's for anyone who wants to be smarter and more empathetic about matters of race and engage in more productive anti-racist action."
--Salon (Required Reading)
Goodreads.com version
In this breakout book, Ijeoma Oluo explores the complex reality of today's racial landscape--from white privilege and police brutality to systemic discrimination and the Black Lives Matter movement--offering straightforward clarity that readers need to contribute to the dismantling of the racial divide
In So You Want to Talk About Race, Editor at Large of The Establishment Ijeoma Oluo offers a contemporary, accessible take on the racial landscape in America, addressing head-on such issues as privilege, police brutality, intersectionality, micro-aggressions, the Black Lives Matter movement and the "N" word. Perfectly positioned to bridge the gap between people of color and white Americans struggling with race complexities, Oluo answers the questions readers don't dare ask and explains the concepts that continue to elude everyday Americans.
Oluo is an exceptional writer with a rare ability to be straightforward, funny, and effective in her coverage of sensitive, hyper-charged issues in America. Her messages are passionate but finely tuned and crystalize ideas that would otherwise be vague by empowering them with aha-moment clarity. Her writing brings to mind voices like Ta-Nehisi Coates and Roxane Gay, and Jessica Valenti in Full Frontal Feminism, and a young Gloria Naylor, particularly in Naylor's seminal essay "The Meaning of a Word."
BIO: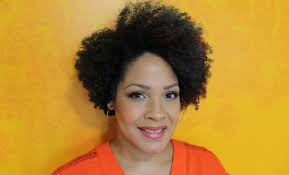 Ijeoma Oluo is a Seattle-based writer, speaker, and Internet Yeller. She's the author of the New York Times Best-Seller So You Want to Talk about Race, published in January by Seal Press. Named one of The Root's 100 Most Influential African Americans in 2017, one of the Most Influential People in Seattle by Seattle Magazine, one of the 50 Most Influential Women in Seattle by Seattle Met, and winner of the 2018 Feminist Humanist Award by the American Humanist Society, Oluo's work focuses primarily on issues of race and identity, feminism, social and mental health, social justice, the arts, and personal essay. Her writing has been featured in The Washington Post, NBC News, Elle Magazine, TIME, The Stranger, and The Guardian, among other outlets.