The Prescription for Strength
|
author/source:
Rita N. Wolfson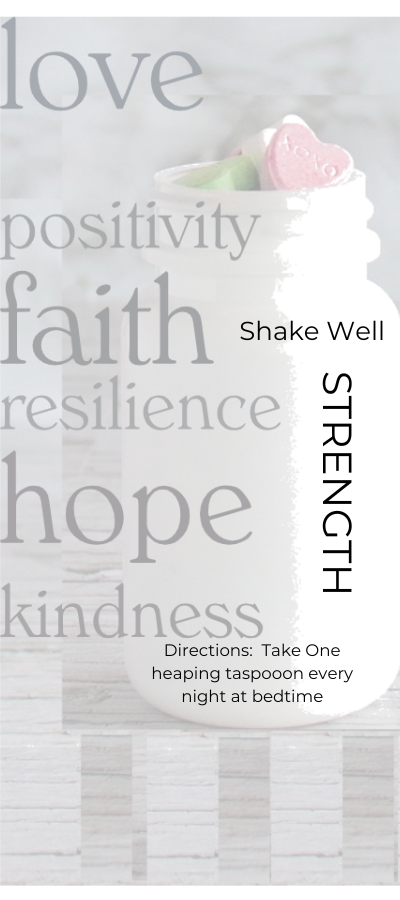 Because of my status as the wife of a pharmacist, I was often asked by my friends
what they should take for minor symptoms. Without any pharmaceutical
background, I felt qualified to prescribe my well-intentioned
home remedies and good old-fashioned common sense.
Very often it helped many of my faithful followers.
Recently I received a call from a woman who was desperate to find
STRENGTH in order to handle a very serious health situation in her family.
I explained that STRENGTH was neither prescribed by a physician or bought
over the counter at a pharmacy.
STRENGTH is derived from hope, faith, love, resilience, kindness, and positivity,
all of which reside within us. When grams of each are blended together,
the result from this preparation is bottled with precise directions to follow.
Shake well. Take a heaping teaspoon every night at bedtime.
STRENGTH is our constant companion that enables us to meet
and conquer life's challenges.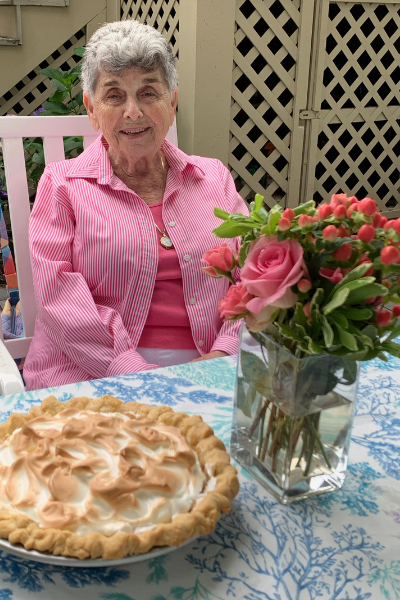 Rita Nathan Wolfson is a 94-year-old author, poet, and artist.  For more than twenty years she created artwork and jewelry utilizing recycled paper, the profits of which were donated to charitable causes. Rita self-published a book that combined her artwork and creative writing: One Liner on Two Lines and most recently, during the pandemic, she has been sharing her poetry on YouTube as the Positive Poet.
Rita began her creative journey later in life, after raising her family.  She earned her undergraduate degree from the University of Massachusetts, Boston at the age of 65, where she discovered her passion for learning.  Upon graduation, she became a founding member of the Osher Lifelong Learning Institute - taking countless classes and leading poetry seminars. She is tireless in her interests and has recently expanded her writing into the short story genre.