The Pulse Of Sisterhood
|
author/source:
Laurie O'Neil
Happy National Girlfriends Day!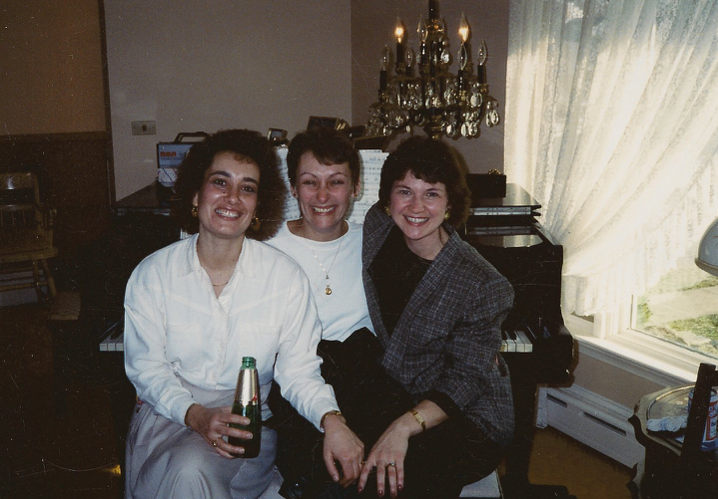 My lifelong BFF, Peggy, penned the title of this article. She was responding to my Girls' Weekend Away email recounting our 29th annual GWA in which I expressed my deep gratitude for our enduring friendship. Peggy responded, Dear Laurie, once again, the documentation is spot on! It was a fabulous week that I'm still talking about to family and friends. Let me state for the record that you are the pulse of our very special GWA sisterhood and we are the lucky ones to have you in our lives. Love you, Peggy.
Peggy's openhearted words compelled me to pause; to truly reflect on the life-changing story of our GWA sisterhood. Conceived by three, thirty-something BFF's desperate to escape our frenzied lives, our annual retreat evolved into a coveted weeklong getaway, its membership vigilantly safeguarded. Picture the "Divine Secrets of the Yaya Sisterhood" meets "The Red Hat Club." Guided by the infinite wisdom of influencers such as Joan Anderson, Oprah Winfrey and Melody Beattie, and serenaded by the musical genius of Laura Nyro, Earth Wind and Fire, and James Taylor, we traversed young adulthood, mid-life, and finally, later-life, (or as Erin McHugh and Emily Luchetti call it, "Growing Older And Still Kicking Ass"), weaving a sacred tapestry of friendship.
Our inaugural year was 1990, and Provincetown, MA, a magical town on the tip of Cape Cod, our destination. We had 24 hours to rediscover the adventurous, strong-willed, free-thinking women we once were. Girlfriends since high school, it was our time to reconnect and escape the throes of the thirties—that period in life when most women are consumed with taking care of everyone else's needs but their own. We could feel our "selves" hidden away amidst all the roles we played, and we wanted out!
We savored every single minute, reveling in our freedom and our friendship. Although the crowd at the Crown and Anchor was sparse that evening, it didn't stop us from dancing the night away. And so, the tradition began; best friends carving out time from their busy lives to celebrate themselves and each other. We pledged to meet again next year, never realizing the significance of that promise, or where it would take us over the next 29 years…
Bound together by a synchronicity that defied reason, our friendship sustained us through countless leaps of faith—saving marriages as well as supporting those that dissolved, navigating unexpected late life pregnancies and a home birth gone bad, and coming face-to-face with the inevitable intersection of heartrending loss and tragedy.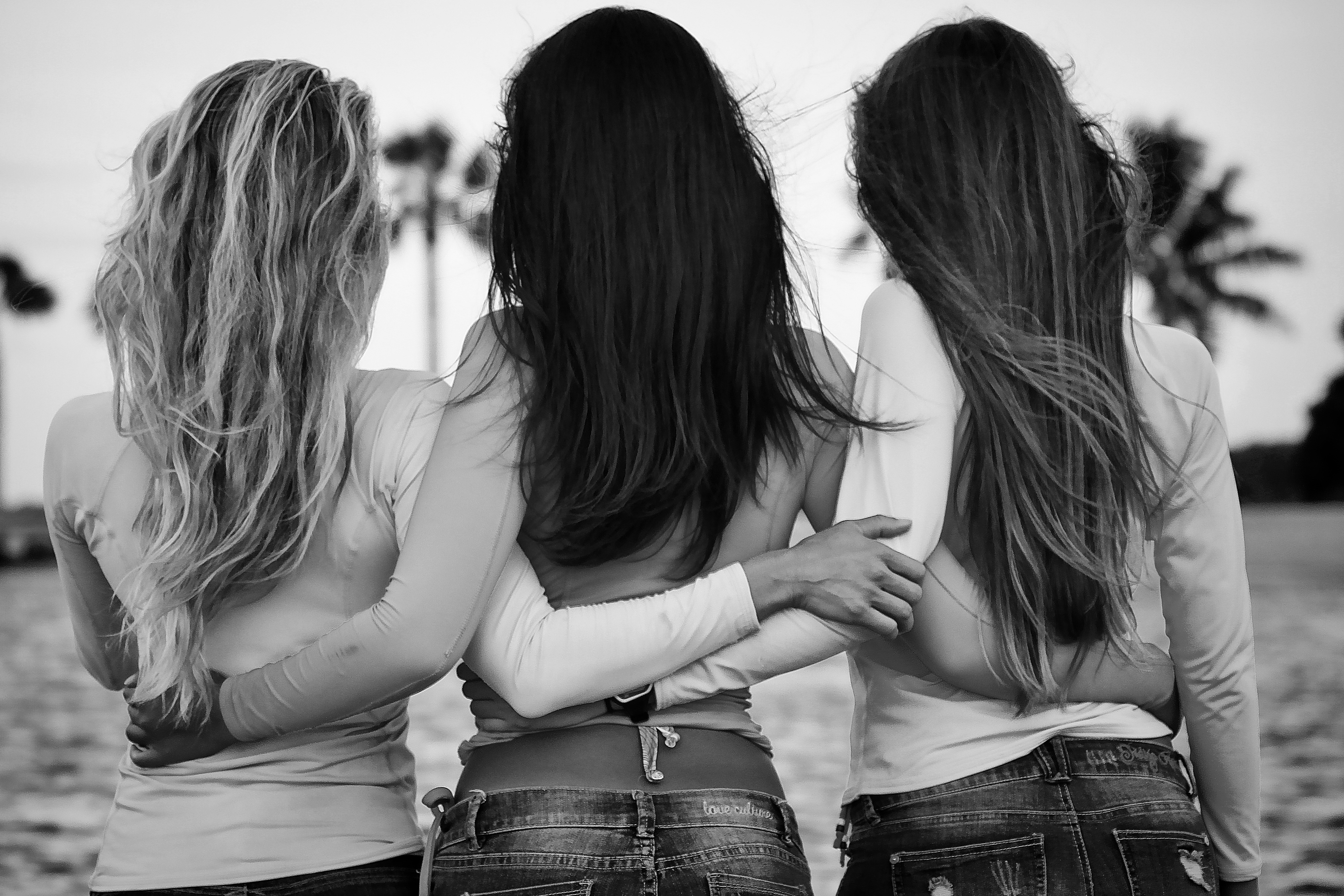 The collision of friendship and heartbreak occurred four weeks before our 5th GWA. Our numbers had swelled to six—our other girlfriends wanted in on this magical, restorative and healing retreat. That fateful day, I received a call from my colleague about a crisis at her school. In my second year as an elementary school social worker, I reluctantly picked up the phone, already overwhelmed with paperwork, phone messages and an IEP meeting about to begin.
"What happened, Kim?"
"We just got a call from a father of one of our 4th-grade students. His wife was killed in a car accident this morning. He's on his way right now to tell his son."
"Jesus, Kim, what can I do?"
"Can you come over here?"
"Yes, and I'll call the middle and high school in case we need back up."
"Oh God, Laurie, I have to go, his Dad's here. Sometimes, I really hate this job."
"I know, Kim. But thank God you're there. When my Dad died they just shipped me back to third grade as if nothing happened. I don't even think they had school counselors then. What's the boy's name?"
"Eric something. I think it's Bonneau."
"What?" I screamed. "Oh my, God. NO! Nina, oh dear God. Please, God, no…."
Nina B; just shy of 40, mother to two beautiful young boys, wife to Johnny B, sister, daughter, teacher, and beloved GWA girlfriend…
Four days later, the five remaining GWA members made our way into the receiving line at Nina's wake. It stretched on forever, so tremendous was Nina's influence in our community, so deeply powerful her connection to the people whose lives she touched. Nearing the end of the line, I felt totally spent. But there was one more person waiting to receive us. As Nina's stepmother, Judy, held me in her arms, I could feel Nina's presence coursing through her being. She leaned back from our embrace, gathered the five of us around her and said, "I need you to promise me something."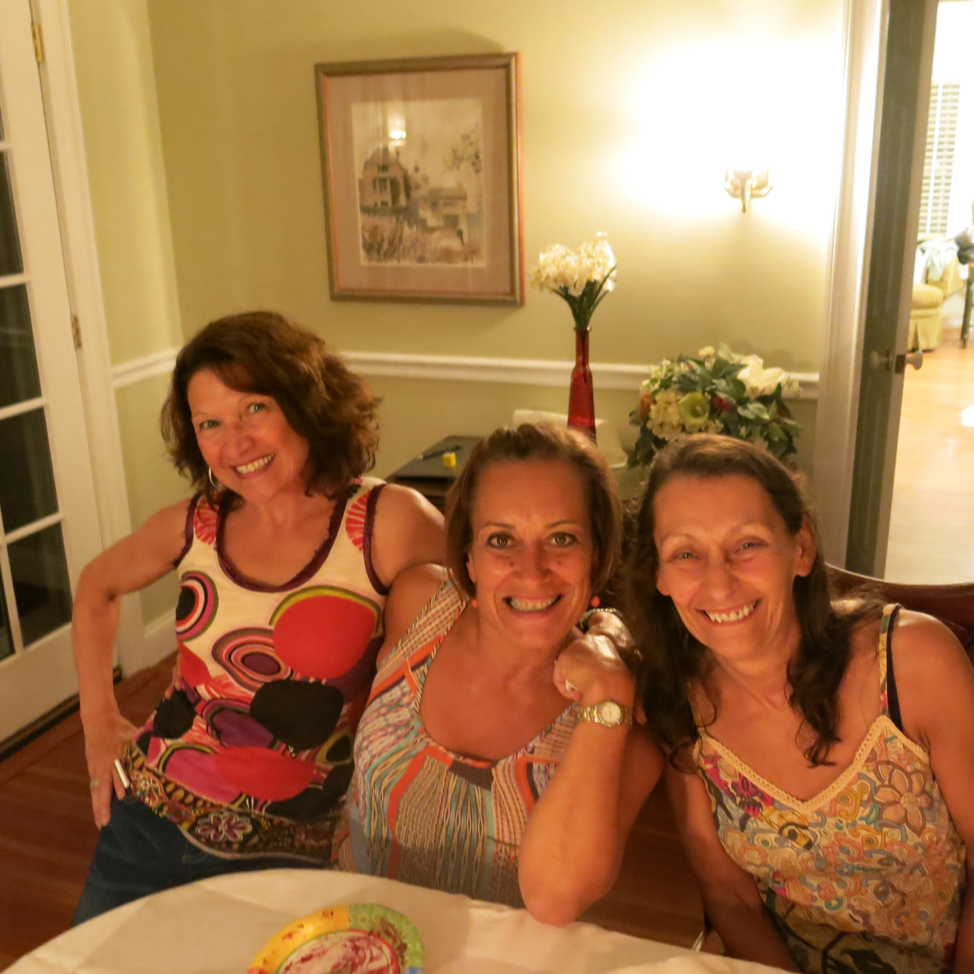 "Of course, anything," Peggy replied.
"You have to promise me that you will still go to my house for your Girls' Weekend Away," Judy lovingly asserted.
"We can't go without her, Judy," Jo-Ann moaned, her body convulsing in sobs.
Judy held onto Jo, looking deeply into my eyes over Jo's shoulder, and with loving, grace and wisdom far beyond my comprehension said, "How could you not?"
As the days passed and we buried Nina, we realized that Judy was right. What we discovered on that pivotal GWA was that our sacred connection possessed the capacity to transform and transcend the darkest moments in our lives. Anchored in trust, welded with laughter, overflowing with unconditional love, and sealed in pain, our sisterhood had allowed us to walk through the sorrow and anguish together, in order to get to the other side.
Poised to celebrate our 30th anniversary next year, I would like to take this opportunity to wish my beloved GWA sisters a happy National Girlfriends Day. Woven into the fabric of my being, our commitment to our sacred connection feeds my soul, enlivens my spirit, and in essence, helped me to create myself. Although I may often be "at the helm" of planning our annual retreat, the pulse of our sisterhood truly lies within the soul of our sacred friendship.