The Six-Step Guide To Transforming Your Old, Tired Living Room
|
author/source:
Jacqueline Andersen
Most people say that the kitchen is the heart of the home. But in my opinion, it's the living room. After all, the living room is the space in which we relax after a long hard day, where we get together as a family, chill out with pets, and spend most of our leisure time. Of course, with our living room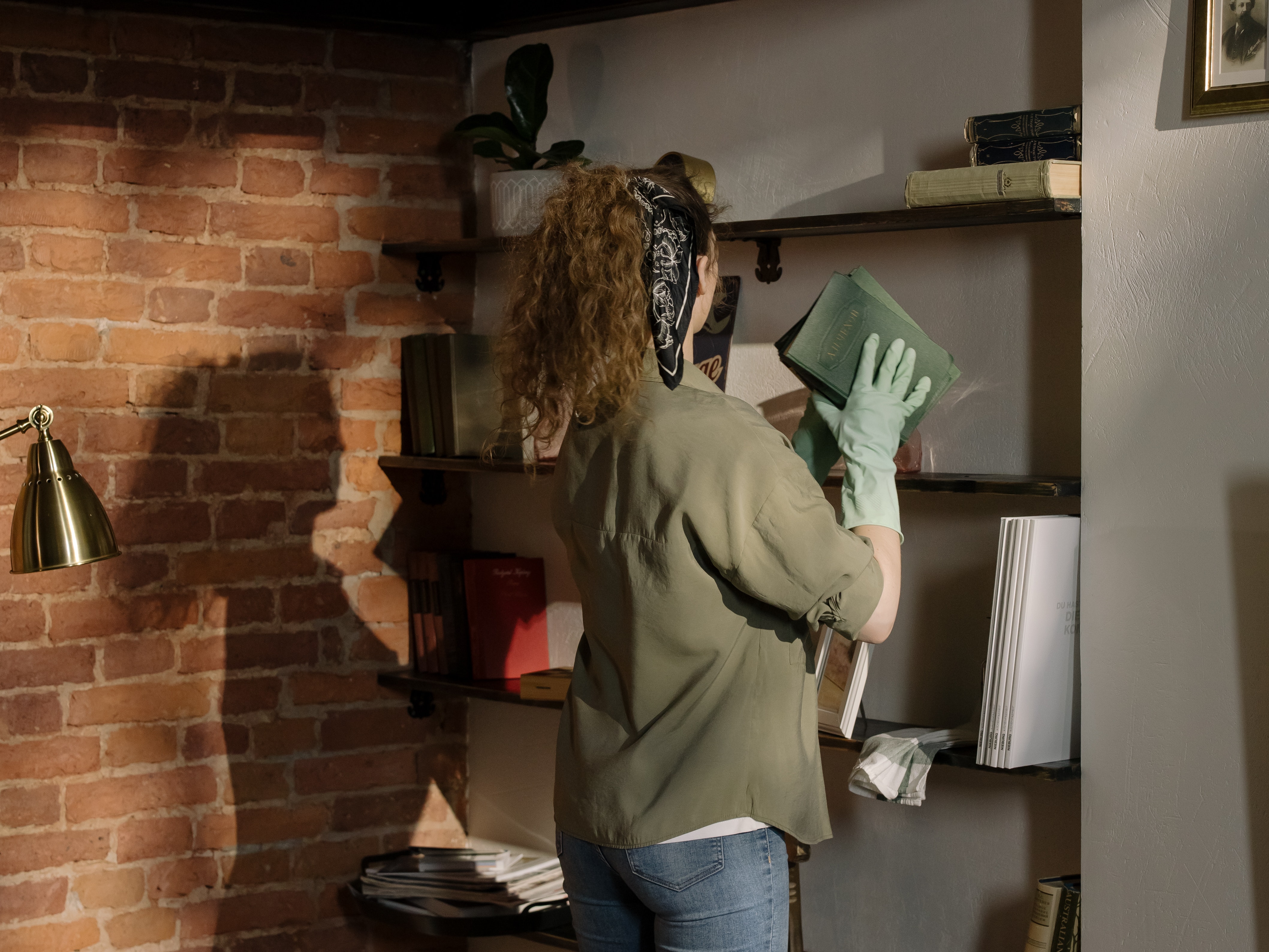 being so important, it makes sense that we'll want to update it occasionally, especially if it looks a bit dated and tired. The good news is you can read all about how to transform your living room in six easy steps in the post below.
Step One: Declutter your space
The very first step to refreshing your dated living room is to declutter the items you no longer want. This is important to do first because it will give you a much better idea of the space you are working with, which is essential for step two.
However, it is important to remember that decluttering isn't just about getting rid of old knick-knacks that you no longer want. Instead, you should go through the room thoroughly working from left to right, and deciding whether every item including furniture, like sofas, chairs, and tables should be kept. Indeed, out-of-style or worn pieces of furniture can make your living room look incredibly dated, so it's important to take a good look at all the items you have as a whole.
There are some considerations you'll want to make when decluttering as well. The first of these is whether you can afford and are willing to pay out for a new item if the old one is removed. For instance, your sofa may look warm, but you may not have the funds to replace it with a brand-new one. In such cases, there are several options you can't work with such as using the funds you raise by selling other items to purchase a new sofa, looking at getting a pre-loved sofa that is in good condition, or having your current sofa restuffed or recovered.
Step Two: Assess your current space
Once you have decluttered your living room space, you will be in a much better position to assess your living room and decide what to do to transform it. It's a good idea at this point to measure your living room including the length and height of each wall, and the length, width, and depth of your windows. Then when you buy new items for your space you will have all the information you need on hand.
You can also create a top-down scale diagram of your room with these measurements which will help you visualize how new items of furniture will look in your room, and whether they take up the right amount of space and are not too big or too small.
Step Three: Create a neutral foundation
After creating a plan for your new, updated living room, the next step will be to create a neutral foundation on which to build. Essentially this means updating the paintwork in your living room with a fresh, clean, but neutral color.
It's important to choose a neutral color for several reasons. The first is that they age much better than bolder colors so your room will look current for much longer. Secondly, by beginning with a neutral base you can add other colors and patterns without risking a clash or having to go through the challenge of repainting the entire room, again.
Indeed, repainting your full living room including the walls, ceiling, and skirting boards can be a time-consuming, and effortful chore. That is why many people choose to work with professional painters for this step instead. Indeed, when working with home painting professionals, you can not only skip the stress of having to complete the job yourself but know that the task will be done to a high standard and that the painters will clean up after themselves when the job is done too.
Step Four: Add furniture
The next step once you have your neutral base is to begin to add furniture into the room. It often makes sense to go for neutral items here as well, for the same reasons as listed above. However, the odd focal piece that is more striking can work too as long as it fits within your budget.
Probably the most important item of furniture you will choose for your new living room will be the sofa. Large, and much-used it's essential that you pick a sofa that not only fits in the space you have but is comfortable too.
Step Five: Add soft furnishings
After making sure that you have all your furniture in place, it's time to add some soft furnishing like throws, cushions, curtains, and rugs. The great thing about soft furnishings is that they serve multiple purposes in a room. For example, they not only help a space feel more cozy, but they can be used to add texture and update your living room with the latest trends. This is because you can now get some very fashionable soft furnishings at a very reasonable price, which allows you to change them in and out as the trends and seasons change.
Step Six: Add decoration, art, and personalization
The final step to transforming your outdated living room is to add some personal touches. These usually take the form of art, decoration, and personalization such as family photos.
Ornaments can be displayed in spaces such as shelves, on tables, or on sideboards. Art can be hung on the walls in frames that match your decor. Remember art can cover such a wide range of things from posters to illustrations to reprints of classical paintings, so don't be afraid to experiment with what you place in your new space.
Lastly, a good rule to remember when placing these items is the 'rule of three' which describes that displaying three similar or different items in groups of three is more pleasing to the eye.
Photo credits: @Pexels: Cottonbro Studio @cottonbro / Max Rahubovsky