Top 5 Books to Read in 2021
|
author/source:
Cathie Briggette
---
---
Positive Affirmations for a Badass
"This book is something you can use as a sort of coffee table book or something you can carry with you every day and no matter how you use it, there can be benefits for you and your daily life."- Nerdy Girl Express
#1 Best Seller in Popular Culture, Quotations, Women's Studies, Love & Marriage Humor, Self-Esteem, LGBT, and Trivia
Fans of Rachel Hollis and Girl, Wash Your Face will love Becca Anderson's Badass Affirmations
Even a badass needs daily affirmations. We all need reminders. You don't leap out of bed knowing you are amazing and about to have an incredible day. All of us have a lot of demands, pressures, to-do's and responsibilities. We find ourselves rushing around, working hard to please others. Often we find ourselves at the back of our own bus, having made everyone else happy but our own damn self. Then you go and beat yourself up about it. Let's stop that, shall we?
Learn the art of self-affirmation. Positive living and affirmation queen Becca Anderson reminds you that you are pretty darn great. I had to learn to remind myself, but you know what? It feels pretty darn good. It is even kind of addictive in the best way. There are reasons we need esteem boosters. We pick up scars and get bumps and bruises in daily life. If you had a bad childhood, you have old "tapes" from poor parenting looping through your unconscious brain. "You'll never amount to anything. You're not good at sports. Your sister has a better singing voice than you, so we're sending her to music camp and you can stay behind and babysit." Even nice moms and dads perpetrate these parenting errors that leave marks on our souls. But, we can overcome with the right mix of badass affirmations. Every day and in every way, you can learn the art of self-affirmation.
Read Badass Affirmations and:
Learn the habit of affirming yourself daily
• Experience a life filled with love, joy, fulfillment and satisfaction
• Take control of your destiny
• Strengthen your self-esteem
https://www.amazon.com/Badass-Affirmations-Wisdom-Wild-Women/dp/1633537528/ref=sr_1_9_sspa
---
---
Instant New York Times Bestseller
From the internationally bestselling author of What She Left Behind comes a gripping and powerful tale of upheaval—a heartbreaking saga of resilience and hope perfect for fans of Beatriz Williams and Kristin Hannah—set in Philadelphia during the 1918 Spanish Flu outbreak—the deadly pandemic that went on to infect one-third of the world's population…
"Readers will not be able to help making comparisons to the COVID-19 pandemic, and how little has changed since 1918. Wiseman has written a touching tale of loss, survival, and perseverance with some light fantastical elements. Highly recommended."
—Booklist - "An immersive historical tale with chilling twists and turns. Beautifully told and richly imagined." —Stephanie Dray, New York Times bestselling author of America's First Daughter
In the fall of 1918, thirteen-year-old German immigrant Pia Lange longs to be far from Philadelphia's overcrowded slums and the anti-immigrant sentiment that compelled her father to enlist in the U.S. Army. But as her city celebrates the end of war, an even more urgent threat arrives: the Spanish flu. Funeral crepe and quarantine signs appear on doors as victims drop dead in the streets and desperate survivors wear white masks to ward off illness. When food runs out in the cramped tenement she calls home, Pia must venture alone into the quarantined city in search of supplies, leaving her baby brothers behind.
Bernice Groves has become lost in grief and bitterness since her baby died from the Spanish flu. Watching Pia leave her brothers alone, Bernice makes a shocking, life-altering decision. It becomes her sinister mission to tear families apart when they're at their most vulnerable, planning to transform the city's orphans and immigrant children into what she feels are "true Americans."
Waking in a makeshift hospital days after collapsing in the street, Pia is frantic to return home. Instead, she is taken to St. Vincent's Orphan Asylum – the first step in a long and arduous journey. As Bernice plots to keep the truth hidden at any cost in the months and years that follow, Pia must confront her own shame and fear, risking everything to see justice – and love – triumph at last. Powerful, harrowing, and ultimately exultant, The Orphan Collector is a story of love, resilience, and the lengths we will go to protect those who need us most.
"Wiseman's writing is superb, and her descriptions of life during the Spanish Flu epidemic are chilling. Well-researched and impossible to put down, this is an emotional tug-of-war played out brilliantly on the pages and in readers' hearts."
—The Historical Novels Review, EDITOR'S CHOICE
"Wiseman's depiction of the horrifying spread of the Spanish flu is eerily reminiscent of the present day and resonates with realistic depictions of suffering, particularly among the poorer immigrant population." —Publishers Weekly (Boxed Review)
"Reading the novel in the time of COVID-19 adds an even greater resonance, and horror, to the description of the fatal spread of that 1918 flu." —Kirkus Review
"An emotional roller coaster…I felt Pia's strength, courage, guilt, and grief come through the pages clear as day." - —The Seattle Book Review
---
---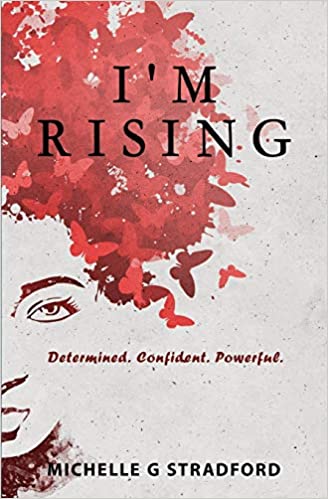 Self Love Poetry that empowers you to find the inner strength to crawl, get up, walk, fly, just never give up! Powerful and inspirational self-love poems, prose, and mantras take the reader on an emotive journey of empowerment through life's triumphs and tribulations. This uplifting book is more than a mere collection of poetic musings. It serves as a powerful tool of self-love and personal transformation that belongs on every fierce soul's bookshelf-or better yet, on their nightstand for their daily dose of inspiration each time they rise. "From the very first poem to the last one...self-love words will empower you to find the inner strength to get up, crawl, walk, and fly; just never give up." "I'm Rising" inspires one to tap into their infinite potential so they can overcome any obstacle that appears on their unique path. Through heartfelt storytelling, alliterative diction, and soul-awakening themes, this empathic work instills each reader with an unwavering sense of perseverance, courage, and compassion. The collection offers poems for women and men, urging us to stretch and grow to our fullest potential. The prose offers encouraging words with a call to action to harness our self-confidence to achieve the goals we were destined to shatter. Whether in search of a connection, shared experiences, healing thoughts, or encouragement, this self-help collection offers ready salves to our daily life experiences. I'm Rising is organized into three chapters entitled Evolving, Resilience, and Rising to aid in finding those special words meant to realize our potential. The empowering prose offers encouraging words with a call to action to harness our self-confidence to achieve the goals we were destined to shatter. Whether in search of a connection, shared experiences, healing thoughts, or encouragement, this self-help collection offers ready salves to our daily life experiences. I'm Rising is organized into three chapters entitled Evolving, Resilience, and Rising to aid in finding those special words meant for us.
---
---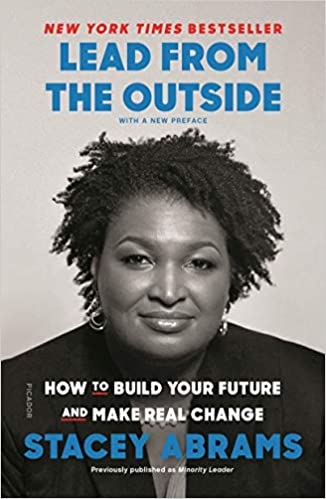 THE NEW YORK TIMES BESTSELLER from the author of OUR TIME IS NOW

"Abrams's own grit, coupled with her descriptions of much stumbling and self-doubt, will...touch you in a way few books by politicians can." ―The New York Times

PRAISE FOR STACEY ABRAMS
"In a time when too many folks are focused simply on how to win an election, Stacey's somebody who cares about something more important: why we should. That's the kind of politics we should practice. That's why I'm proud to give Stacey Abrams my support." President Barack Obama

National leader Stacey Abrams has written the guide to harnessing the strengths of being an outsider and succeeding anyway.

Leadership is hard. Convincing others―and yourself―that you are capable of taking charge and achieving more requires insight and courage. Lead from the Outside is the handbook for outsiders, written with an eye toward the challenges that hinder women, people of color, the working class, members of the LGBTQ community, and millennials ready to make change. Stacey uses her hard-won insights to break down how ambition, fear, money, and failure function in leadership, and she includes practical exercises to help you realize your own ambition and hone your skills. Lead from the Outside discusses candidly what Stacey has learned over the course of her impressive career in politics, business, and the nonprofit world: that differences in race, gender, and class provide vital strength, which we can employ to rise to the top and create real and lasting change.
---
---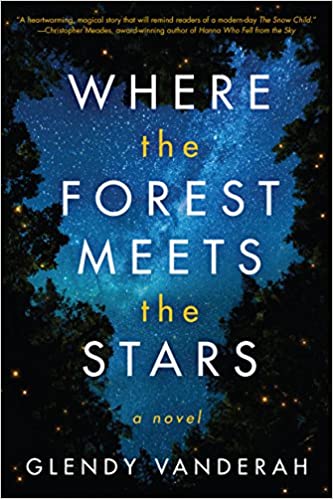 An Amazon Charts, Wall Street Journal, and Washington Post bestseller, and a Goodreads Choice Award finalist.
In this gorgeously stunning debut, a mysterious child teaches two strangers how to love and trust again.
After the loss of her mother and her own battle with breast cancer, Joanna Teale returns to her graduate research on nesting birds in rural Illinois, determined to prove that her recent hardships have not broken her. She throws herself into her work from dusk to dawn, until her solitary routine is disrupted by the appearance of a mysterious child who shows up at her cabin barefoot and covered in bruises.
The girl calls herself Ursa, and she claims to have been sent from the stars to witness five miracles. With concerns about the child's home situation, Jo reluctantly agrees to let her stay—just until she learns more about Ursa's past.
Jo enlists the help of her reclusive neighbor, Gabriel Nash, to solve the mystery of the charming child. But the more time they spend together, the more questions they have. How does a young girl not only read but understand Shakespeare? Why do good things keep happening in her presence? And why aren't Jo and Gabe checking the missing children's website anymore?
Though the three have formed an incredible bond, they know difficult choices must be made. As the summer nears an end and Ursa gets closer to her fifth miracle, her dangerous past closes in. When it finally catches up to them, all of their painful secrets will be forced into the open, and their fates will be left to the stars.