Women in Wine Series: Lisa Strid
|
author/source:
Tom Oetinger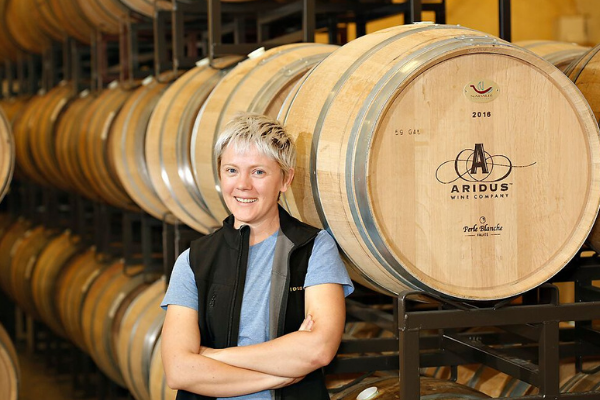 The wine industry is one of a number of professions where women hold disproportionately fewer seats at the table than men. While every aspect of this business remains a male-dominated environment, the culture is slowly changing. In company ownership, vineyard management, and winemaking, women are slowly assuming more leadership roles and having great success in the process. In this and subsequent articles, I would like to showcase a few examples of women who are making their mark in the wine world.
I consider myself fortunate to have had the opportunity to get to know Lisa Strid, head winemaker for Aridus Wine Company. At a relatively young age, Lisa has risen to a senior position within the wine production profession and several of her wines have recently garnered recognition on a national level.
Lisa basically 'stumbled' into the profession while spending weekends assisting her uncle, tending vines, and making wine at his farm and large hobby vineyard in Washington State. She was attracted by both the physical nature of the work, as well as the level of artistry it takes to produce quality wines. It was this experience that motivated Lisa to change careers. While earning her Bachelor of Science in Food Science with a concentration in Enology & Viticulture at Oregon State University, Lisa had the opportunity to intern at Alexana Winery in Oregon's Willamette Valley, drawing experience from assisting in the production of small batch, premium Pinot Noir and Riesling. After graduation she took a position at E&J Gallo Winery, one of the largest producers in the world. At Gallo she initially worked on the Specialty Winemaking team. After a couple of years she was promoted to the role of Research Winemaker. In this position, she focused on the use of emerging technology and the exploration of process-driven changes to target different wine styles.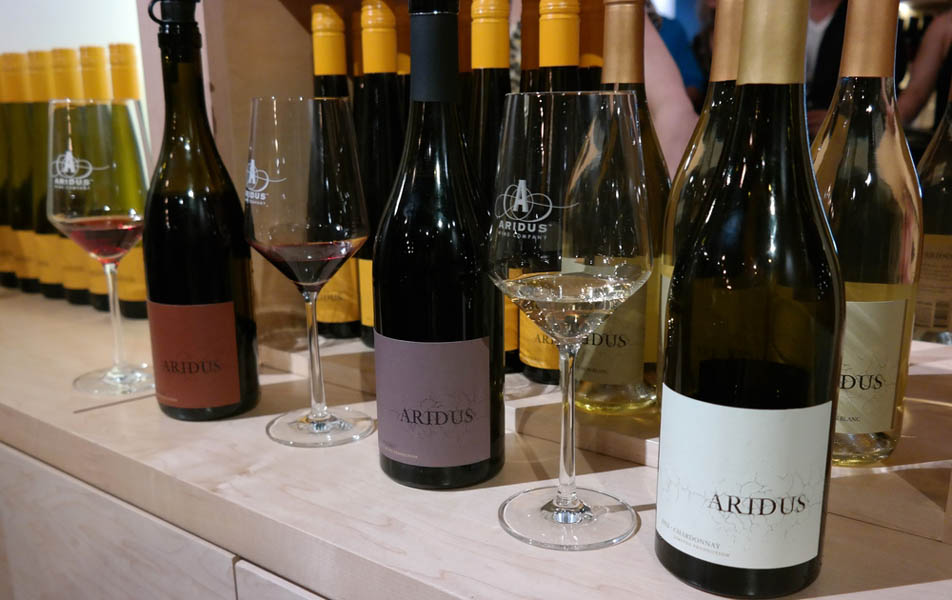 In 2016 the opportunity to assume the winemaker role at Aridus Wine Company in Willcox, AZ presented itself and Lisa decided the time was right to leave California and take on this leadership position within one of the country's emerging wine regions. Considered a mid-sized winery on the national scale, Aridus is one of the largest producers in Arizona, releasing about 5,500 cases a year across a dozen different varietal wines and blends. The company originally used contract fruit, purchased from growers in Arizona, New Mexico, and California, but is in the process of transitioning to using estate-only grapes sourced from their 28-acre vineyard in the foothills of the Chiricahua Mountains of southern Arizona.
During one of my conversations with Lisa at the winery I was struck by her focus: the attention to detail relating to every aspect of the winemaking process. For Lisa, winemaking is a matter of deftly balancing technology and artistry. There is also little doubt about the passion that she has for her work; a drive to produce the very best wine possible. Because Arizona wines are still relatively unknown across the broader consumer market Lisa feels an added responsibility to make wines that can showcase the potential of Arizona wineries.
Lisa admits that there is still room to address the issues surrounding equity and inclusion within the wine industry. Over the course of her education and career, she has observed conversations and incidents reflecting the bias that still exists within the wine world. On occasion even customers are surprised when they learn that she is the company's winemaker, thinking that the physicality of certain aspects of the position necessitates a man to do the job. That being said, Lisa considers herself fully accepted and respected in her current situation in that she is surrounded by a great team and the owners of Aridus, Scott and Joan Dahmer, are wonderful people to work for.
You probably won't find Lisa's wines in your local retail establishments; they focus on primarily direct-to-consumer sales through their wine club and out of their tasting rooms in Scottsdale and Willcox, AZ. Aridus wines can be purchased online at www.ariduswineco.com. Having had the opportunity to sample a number of their wines across several vintages I feel confident to offer my endorsement. If you haven't had the opportunity to try wines from Arizona, Aridus is a good place to start.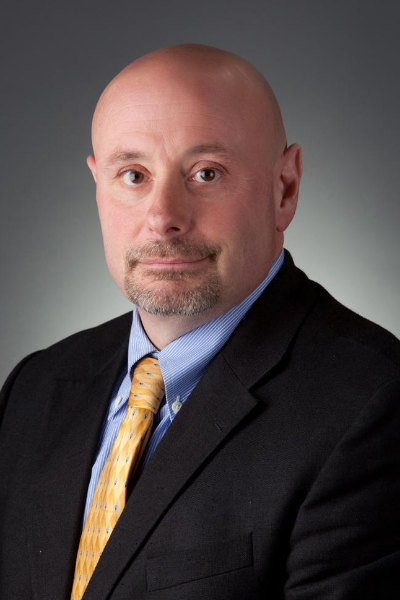 Salute'
Tom Oetinger holds an advanced certification in wine & spirits from the WSET in London, England. He is available to assist you with your wine events or answer your wine questions. Contact Tom at [email protected]