Holiday - A New Home And Hope for A Family
|
author/source:
ROSIE'S PLACE
In her heart, Magdalena M. knew this year, things would change. This year she would finally find a new home for her family–a safe place where the days would be easier and her children could thrive.
The road to a better life had been long and hard, but, with Rosie's Place at her side, Maggie was hopeful.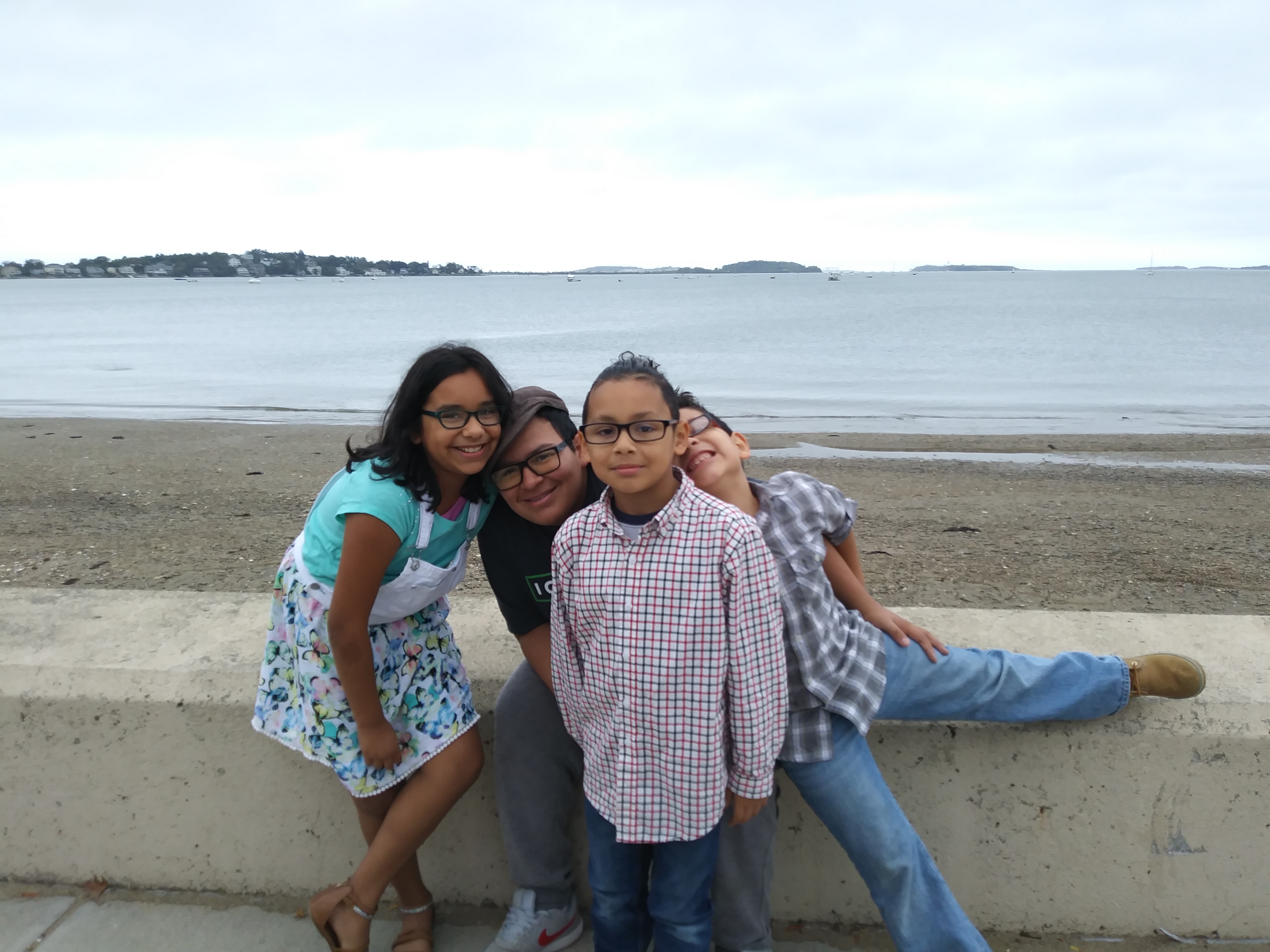 Maggie, as she is known, moved to Boston from Florida a number of years ago, seeking better health care for her husband, who had been gravely ill with diabetes, and more opportunity for her four children. However, she found that good housing was hard to come by and since arriving here, Maggie's family had lived in an apartment in such poor condition that it was later condemned, then a family shelter and then a motel for homeless people. When she first came to Rosie's Place, her family was living in a two-bedroom apartment in Dorchester. Her three sons, ages 5 to 14, shared one bedroom while her daughter, Natalia, 8, slept in a converted dining room.
Maggie turned to Rosie's Place for help with transportation to a job training program she was attending. That training led to a full-time position as a teacher's assistant and medical interpreter for an early intervention program for developmentally delayed children. Because it was now hard for her to see our advocates during the day, Maggie was referred for home visits by one of our housing stabilization workers.
Life was becoming increasingly difficult for Maggie. Her husband Nathan's diabetes and depression kept him out of work, Natalia had developed an anxiety disorder and her youngest, Aaron, was suffering severe headaches and struggling in school. Their apartment was not only too small but in an unsafe area and had leaks and other problems the landlord was not addressing. And Maggie's two herniated discs and leg pain were getting worse, exacerbated by sleeping on an old mattress on the floor.
Rosie's Place stepped in, with an advocate finding Maggie a new bed. We helped her obtain a Section 8 voucher for a four-bedroom apartment, which requires that the tenants find the property themselves. We encouraged Maggie to attend our tenants' rights workshop and helped with her search, which took quite a while. When she fell short on rent and utilities one month, we were able to assist with the payments, ensuring that her current housing would not be in jeopardy. "I was so relieved that I could turn to Rosie's Place for help," Maggie remembers. "I don't know what I would have done without them."
Finally, this spring, after 18 months of looking, Maggie found the right apartment, in Randolph. Knowing she would need a sizeable rent down payment, we coached her in creating a household budget and putting her tax refund aside. The new landlord insisted she use professional movers and, again, Rosie's Place was able to help make that possible.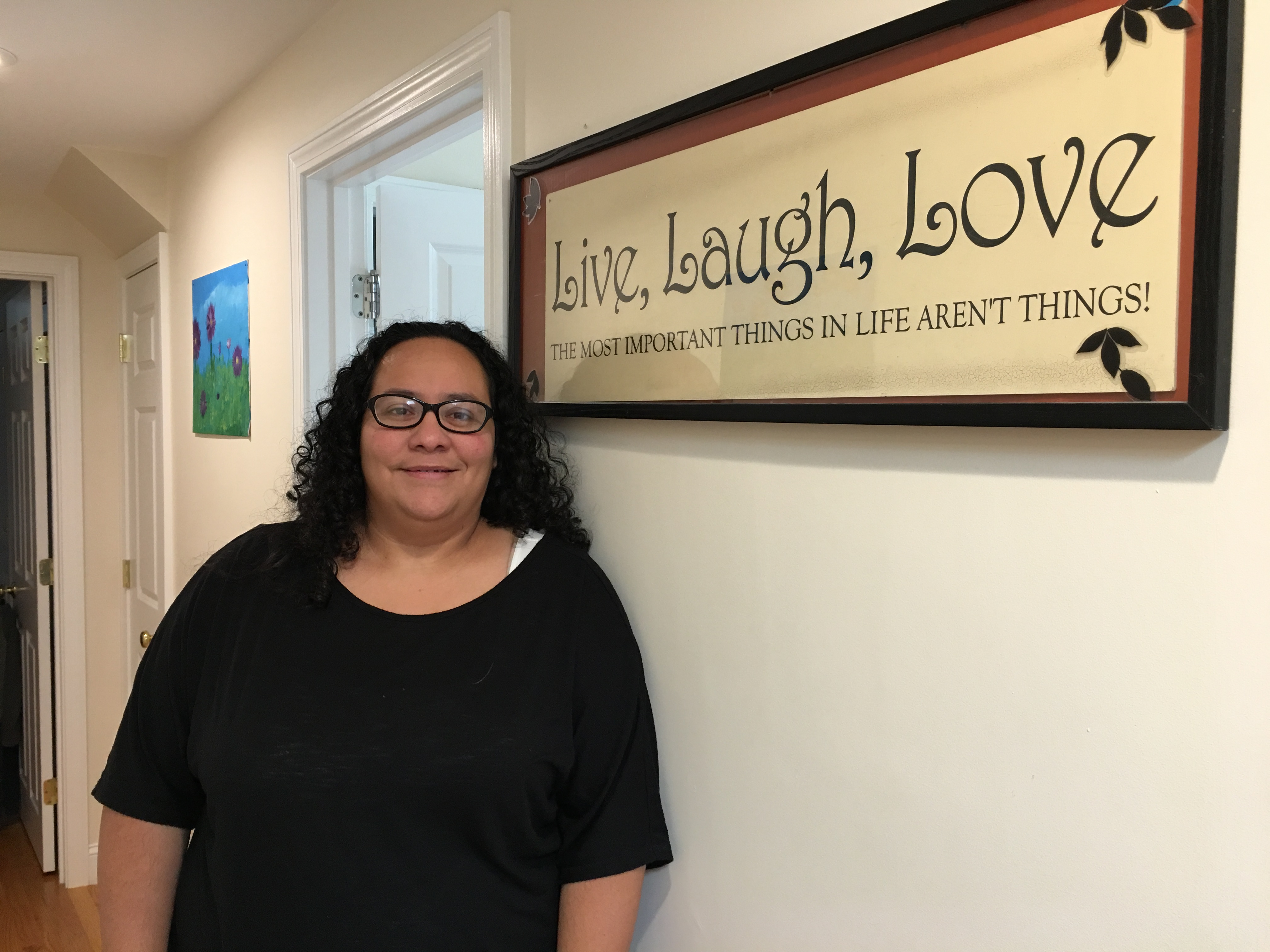 The Cape Cod-style half-house is bright and tidy, with a yard where the kids "can go outside whenever they want and I don't have to worry about shootings," Maggie says. There's even a small area that Maggie has designated "homework space," with a desk, bulletin board and shelves of books. After living in so many cramped and unsafe places, Maggie says her kids are amazed at their new home and asked her "Are we millionaires now?" She laughs and says they feel "free," and are happy and calmer, especially Natalia.
This fall, we provided backpacks and school supplies and Maggie will again attend our holiday party where she can choose gifts for her children.
Just recently, Maggie learned that a congenital brain malformation is the cause of Aaron's headaches. Surgery is scheduled for early January at Children's Hospital. She expects to take a month-long medical leave from her job and is praying that her husband will be well enough to keep at his new full-time job as a machinist. Maggie knows that no matter what may happen, we will continue to be there for her and her family.
"Rosie's Place is a great support to me–emotionally, financially. I can tell my caseworker what I'm going through and she is compassionate; everything she does is to build me up and give me direction."
As the holidays approach, Maggie has the space to put up a tree and is looking forward to "a special feeling of togetherness" in her new home. Now that there is a yard where they can play, Maggie says her children's biggest Christmas wish concerns the weather. "They are hoping for snow–lots of snow–so they can build a snowman. It will be the first time for them and they can't wait."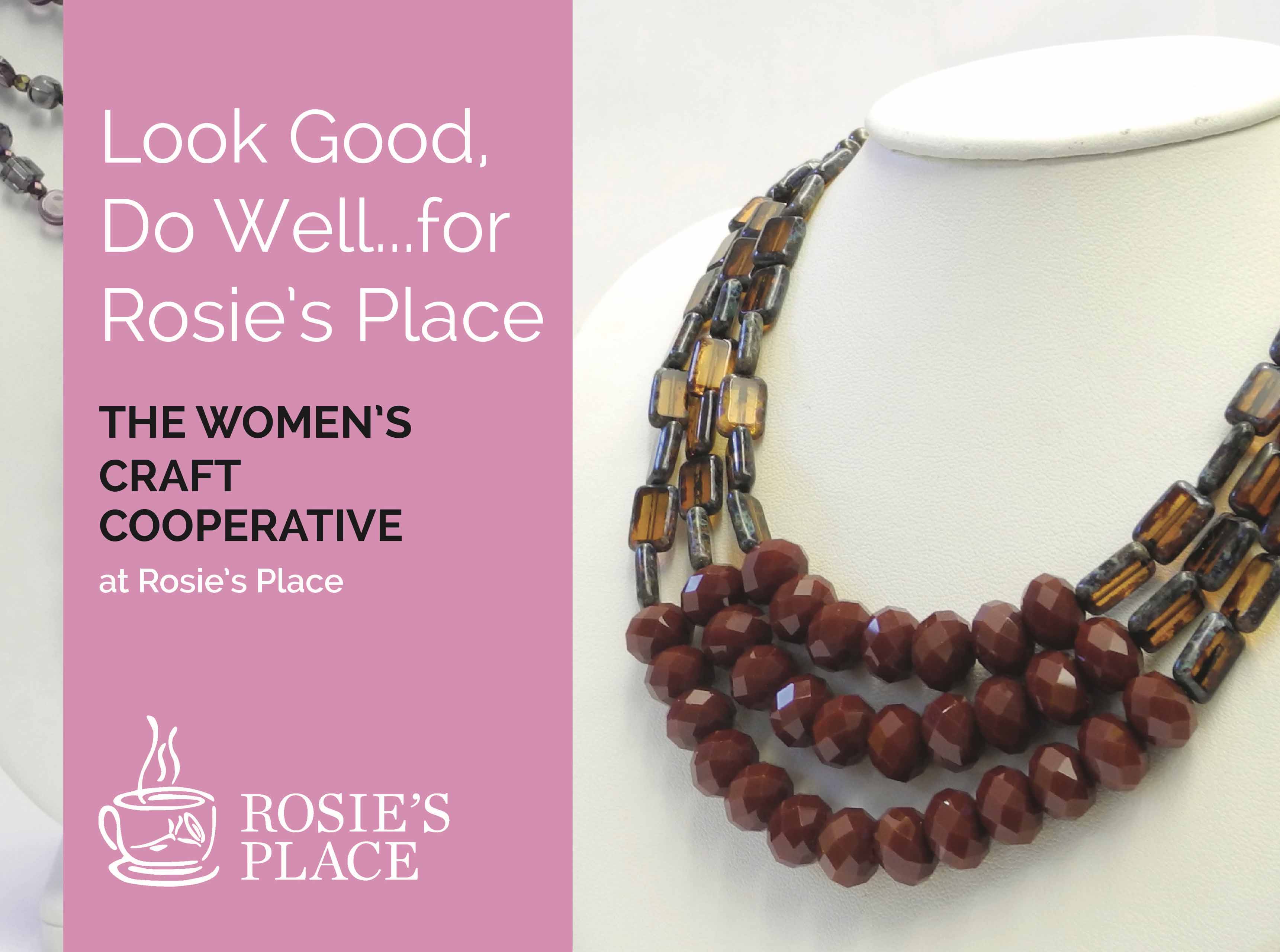 Rosie's Place was founded in 1974 as the first women's shelter in the United States. Our mission is to provide a safe and nurturing environment that helps poor and homeless women maintain their dignity, seek opportunity and find security in their lives.
Today, Rosie's Place not only provides meals and shelter but also creates answers for 12,000 women a year through wide-ranging support, housing and education services. Rosie's Place relies solely on the generous support of individuals, foundations, and corporations and does not accept any city, state or federal funding. Thanks to these donations, 83 cents of every dollar raised go directly to services for poor and homeless women.
Look Good, Do Well... For Rosies Place - The Women's Craft Cooperative
The Women's Craft Cooperative (WCC) hires our guests to craft unique gifts and jewelry. Proceeds from the sales benefit our vital programs and services while providing job skills and much-needed employment for our artisans.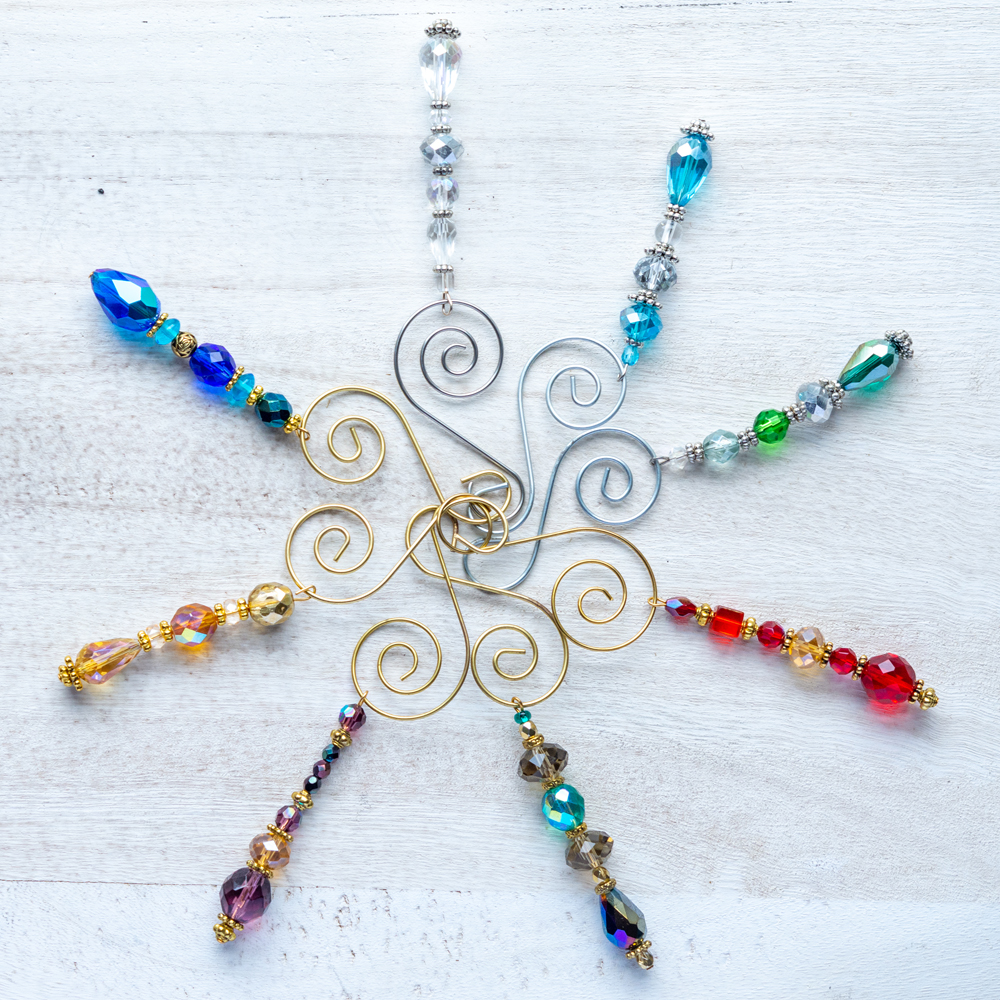 Please visit our website at www.rosiesplace.org/shop to choose among the beautiful necklaces, earrings, bracelets, ornaments, keychains, and bookmarks.
ORDER TODAY AND MAKE A DIFFERENCE!
ONLINE: ROSIESPLACE.ORG/SHOP
PHONE: HEATHER WANG AT 617.318.0272