White Chicken Crust Pizza with Broccoli
|
author/source:
Jamie Swartz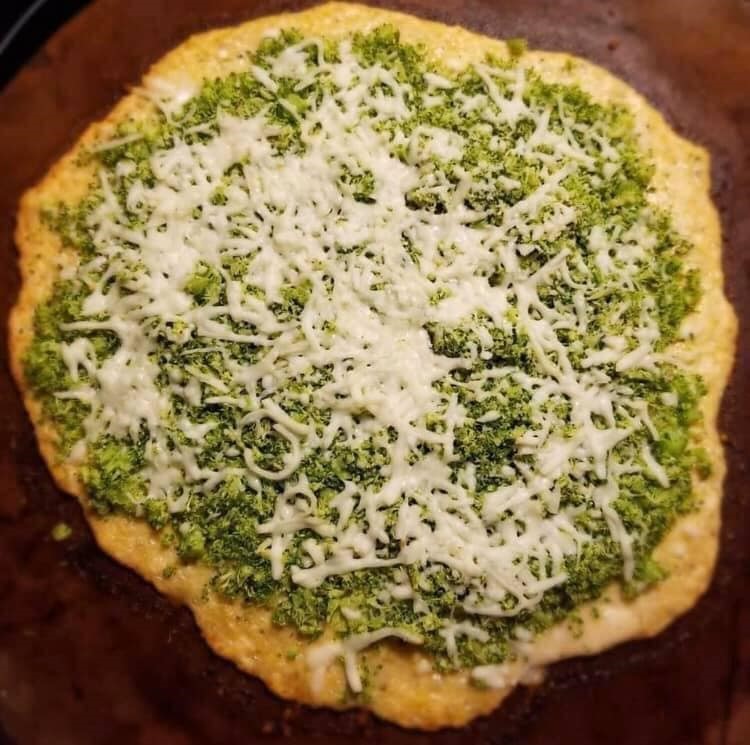 How great does this look?! So many delicious and healthy pizza options!
8oz ground chicken
1 whole egg
2 tbsp parmesan cheese, grated
1/2 tsp Italian seasoning
2 tbsp Bertolli Light Alfredo sauce
1 cup broccoli, finely chopped
2oz Reduced fat Mozzarella shredded cheese
Preheat oven to 400°.
Combine first 4 ingredients. Form into thin, circular crust shape on a lightly greased parchment paper-lined baking sheet. Bake for 20 minutes.
Top with sauce, cheese, and broccoli. Bake an additional 7-10 minutes, until cheese is melted.
Makes 2 servings.